LOS ANGELES – Fans and media alike have spent years envisioning what a final-round showdown might look like between Tiger Woods and Rory McIlroy with both at the top of their game. As it turns out, it's a scenario that has crossed the minds of the potential participants as well.
Woods and McIlroy will play together during the first two rounds of this week's Genesis Open, where the marquee grouping will be rounded out by reigning Player of the Year Justin Thomas. While Woods and McIlroy have crossed paths many times before, including an exhibition match in China in 2013, Woods remains hopeful that they might still have a chance to face off with a little more on the line.
---
Genesis Open: Articles, photos and videos
---
"I'd love it, that's something we pray to have happen," Woods said. "I think in Chicago one year we were a little off the pace. At Augusta we were paired together not too long ago, but again, were just off the pace a little bit. Maybe we can both play well and peak at the right time."
The two men have contended together a few times before, notably the 2012 PGA Championship when McIlroy won and Woods finished T-11, and the 2013 Players Championship when Woods won and McIlroy tied for eighth.
Woods is making his first start at Riviera Country Club since 2006, and his second official PGA Tour start since undergoing back fusion surgery. He explained that while he maintains a friendly relationship with a number of younger players, including McIlroy, his focus has quickly shifted back to contending for trophies now that his health is no longer keeping him off the course.
"Hey, I'm trying to win a tournament. I'm sure they'll feel the same way, but it's winning time," Woods said. "I think now they're starting to see me in a sense of a competitor because I'm starting to come back again. For a while there, that wasn't the case."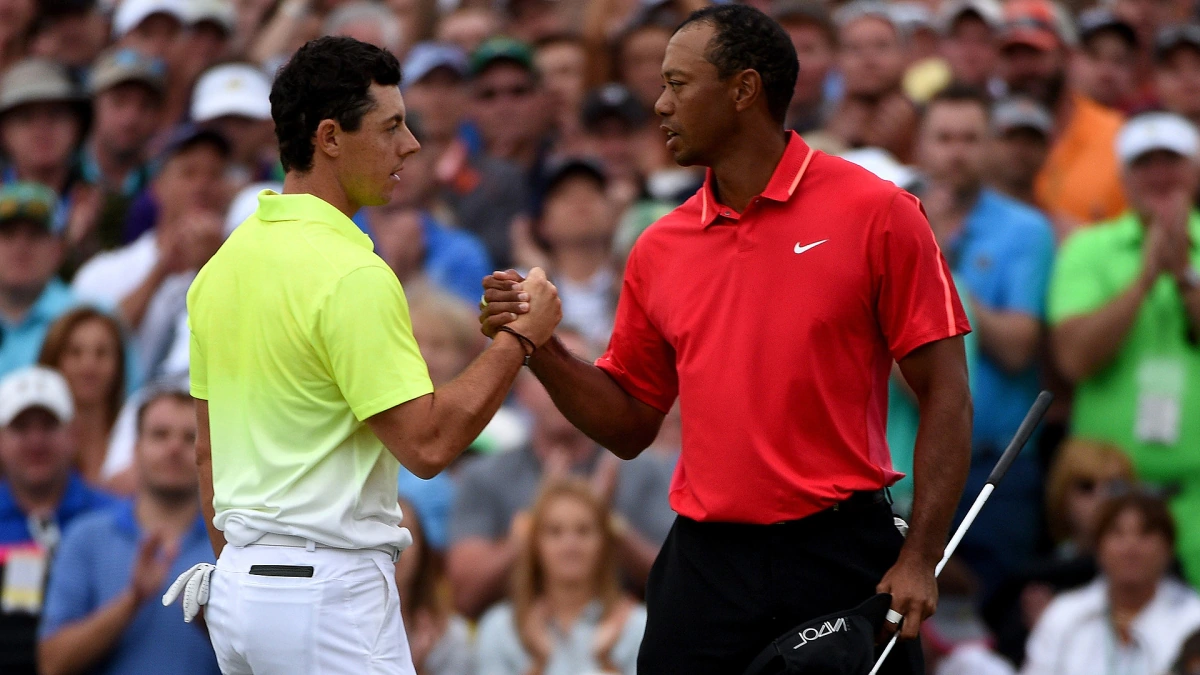 Source: Internet