PALM HARBOR, Fla. – Millions of golf fans tuned in Sunday to watch Phil Mickelson end a nearly five-year victory drought by defeating Justin Thomas in a playoff at the WGC-Mexico Championship. Apparently, that group of viewers also included Tiger Woods.
Woods is in the spotlight this week as he makes his tournament debut at the Valspar Championship, but he was paying close attention a few days ago as one of his long-time rivals got back into the winner's circle.
"I thought it was great. He's been playing well," Woods said. "He's been in contention a few times. Made a couple mistakes here and there, or guys just made some birdies. It was a very, very small margin, and what he did Sunday was very, very cool to watch."
---
Valspar Championship: Articles, photos and videos
---
After combining for seven Masters titles, Woods and Mickelson have been facing a similar victory drought for years. Mickelson's run prior to Sunday dated back to The Open in July 2013, while Woods' most recent victory came at the WGC-Bridgestone Invitational the following month.
While Woods hopes to soon follow in Mickelson's footsteps, he's realistic about the journey he still faces as he gets set to make his fifth competitive start since undergoing back fusion surgery in April.
"What Phil is doing is showing us we can still do it later in our careers," Woods said. "For me, I'm ecstatic to have a chance to play again and to have a chance to win golf tournaments and compete. There was a while there where I didn't look like I was ever going to be out here again, not in the capacity of a professional player. But here I am playing again, and it's a lot of fun."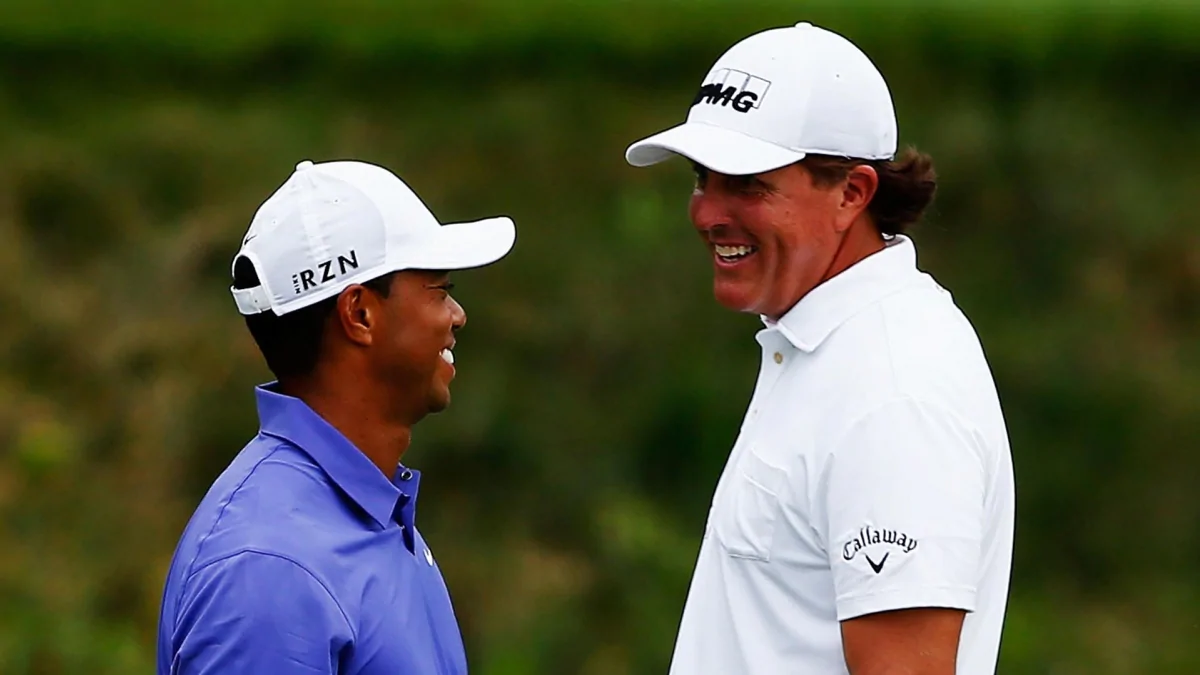 Source: Internet