NEWTOWN SQUARE, Pa. – Maybe the Scotty felt like it had something to prove. Even if it's already proven itself 13 times.
After being benched following the U.S. Open, Tiger Woods' iconic Scotty Cameron Newport 2 re-emerged Thursday at Aronimink, as Woods went out in 29 and authored an 8-under 62 to take the early co-lead with Rory McIlroy at the BMW Championship.
Woods played most of the summer with a TaylorMade Ardmore 3 mallet and showed up last week at TPC Boston with a TaylorMade Juno blade. But when he arrived at Aronimink on Tuesday, he played nine holes alongside McIlroy with his Scotty in hand.
He ended up using it 27 times on Thursday, as he rolled in seven putts for birdie and another for eagle.
"I've been monkeying around with it back home and in the backyard. It never felt right," Woods said Thursday. "It feels good, you know. I know the release point, and I know how it swings, and my body morphed into a position where it understands where it needs to be to release the putter."
---
Full-field scores from BMW Championship
BMW Championship: Articles, photos and videos
---
Woods has won 13 of his 14 major titles with his Scotty, and this summer certainly wasn't the first time he's put it in the garage for a while.
"I've hit hundreds of millions of putts [with it]. I've had it since '99. I just – my body just remembers it," he said. "When I go away from it, you know, when I was using the Nike putter, I would always bring it out and hit putts with it. Sometimes it works, but it just feels very familiar to me."
Woods' caddie Joe LaCava said Woods practiced with multiple putters on Tuesday and made up his mind to go with the Newport on Wednesday night.
"Once he puts it in the bag, I don't ask any questions," LaCava said.
Asked whether Woods' struggles were attributable to the club or the player, LaCava answered that it "was more the stroke, and [Woods] would tell you that."
A reporter referred to the Newport as "Old Faithful," which drew a chuckle from the caddie.
"Old Faithful is back, for a day anyway," he said. "Well, probably a couple after today. I can't imagine him getting rid of it after today, right?"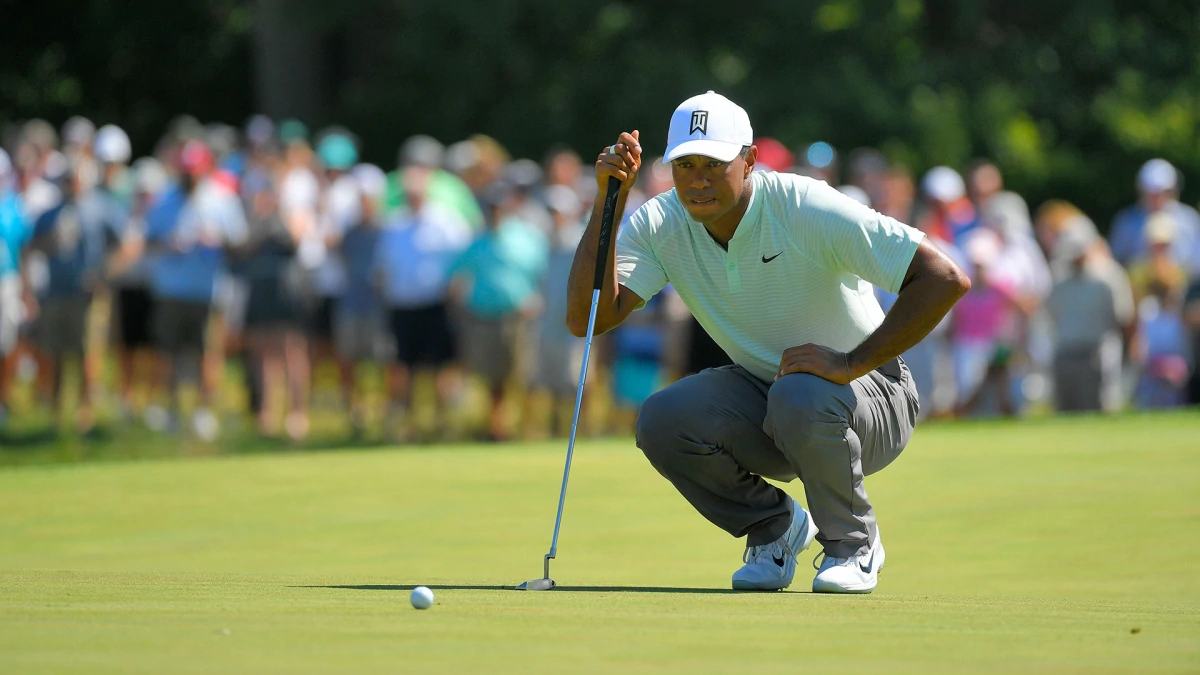 Source: Internet