CARNOUSTIE, Scotland – Tiger Woods missed a birdie putt on the last hole that would've vaulted him into a tie for second place at The Open. It was a difficult way to end an otherwise successful week for the 14-time major champion, who is just happy to playing majors again.
Then he walked off the 18th, saw his two children, daughter Sam and son Charlie, and they all took a moment for a long embrace. Turns out, that was the perfect way to end the week.
"I told them I tried and I said, 'Hopefully you're proud of your pops for trying as hard as I did,'" Woods said Sunday after putting the finishing touches on an even-par 71 to end at 5 under for the week.
---
Full-field scores from the 147th Open Championship
Full coverage of the 147th Open Championship
---
"It's pretty emotional because they gave me some pretty significant hugs there and squeezed. I know that they know how much this championship means to me and how much it feels good to be back playing again."
In 2008, when Woods won his last major, the U.S. Open at Torrey Pines, Sam was a year old and Charlie was not yet born. They don't know how much their father used to dominate this game, especially majors. The last time Woods won a PGA Tour event was five full years ago. Woods has joked in the past that they only know him as a YouTube sensation.
"So, for them to understand what I was doing early in my career," he said. "The only thing they've seen is my struggles and the pain I was going through. Now they just want to go play soccer with me. Man, it's just such a great feeling."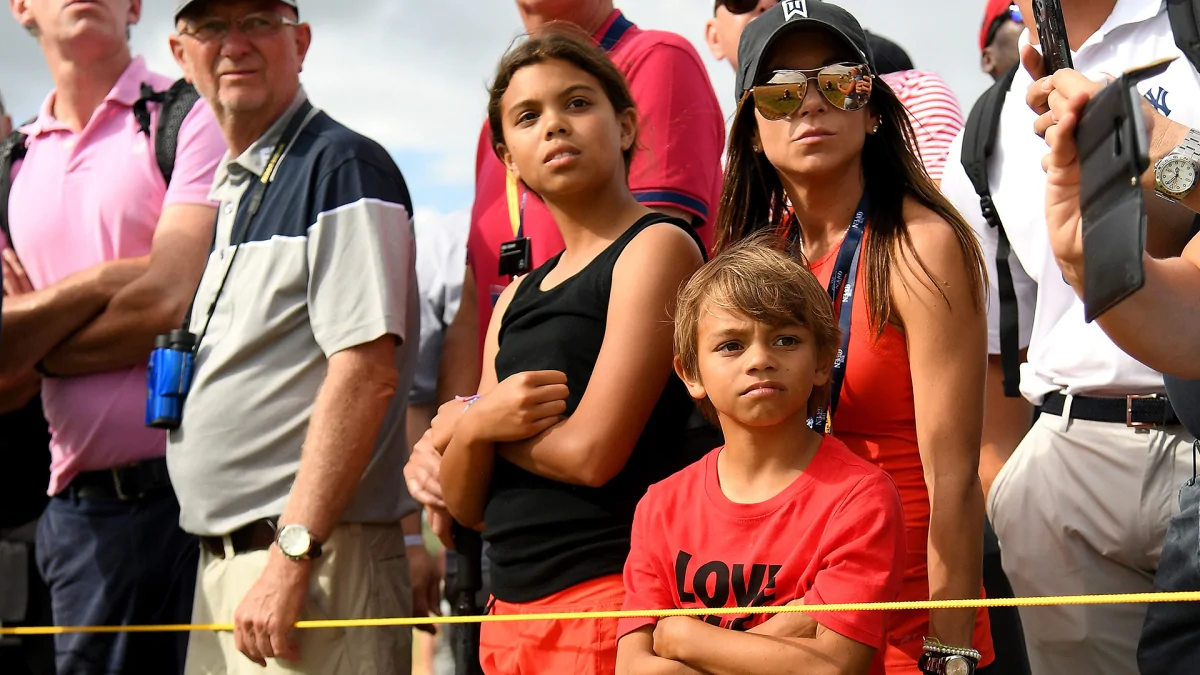 Source: Internet