POTOMAC, Md. – One day after deciding to give it a chance, Tiger Woods announced early Thursday evening that he is "very committed" to his new TaylorMade Ardmore 3 putter.
The 14-time major winner – who won 13 of those 14 majors with his iconic Scotty Cameron Newport 2 – opened with a round of even-par 70 at the Quicken Loans National.
Woods took 29 official putts with the mallet in Round 1 and finished the round 94th out of 120 players in strokes gained: putting at minus-1.211.
He made just 48 feet of putts on Day 1 and missed a pair of short birdie tries, from 6 and 7 feet, at Nos. 13 and 15.
Nonetheless, Woods seemed pleased with the putter's debut.
"I hit good putts, they just didn't go in, which is fine," he said. "I don't mind that at all. I misread two putts on the back nine and so be it. But I hit a lot of good putts today on my line with the speed I wanted. So it didn't go in but I haven't done that in a while. I haven't been doing that. So that's the positive sign, to keep doing that. Eventually they'll start rolling in."
---
Full-field scores from the Quicken Loans National
Quicken Loans National: Articles, photos and videos
---
Woods' putting has proved an issue in recent weeks, prompting him to bring the Ardmore 3 with him to TPC Potomac. He spent 90 minutes on the putting green Wednesday and "felt really good with it," while his Scotty "just didn't feel right" and "wasn't looking right."
So he made the decision to put the mallet in the bag for Round 1 and it sounds like the foreseeable future.
"I am very committed to it," he said. "You know, it's technology as well. We have the grooves in there just like when I was with Nike – helps roll the ball better, faster, earlier on the greens. … So it was a nice thing to move to a putter that rolls a little bit quicker. As I said, it has more swing to it. I've always like putters that have some swing to it."
Although the missed birdie opportunities at 13 and 15 stand out, Woods cited his 6-foot par save at the 11th as the key to his back-nine turnaround. That putt capped off a 145-yard up-and-down after a punch out from the trees and kept him from slipping to 3 over on his round.
As for when we might see the Scotty again …
"Time for it to sit on the bench a little bit," Woods said. "I'm sure it will come back eventually – just one of those things.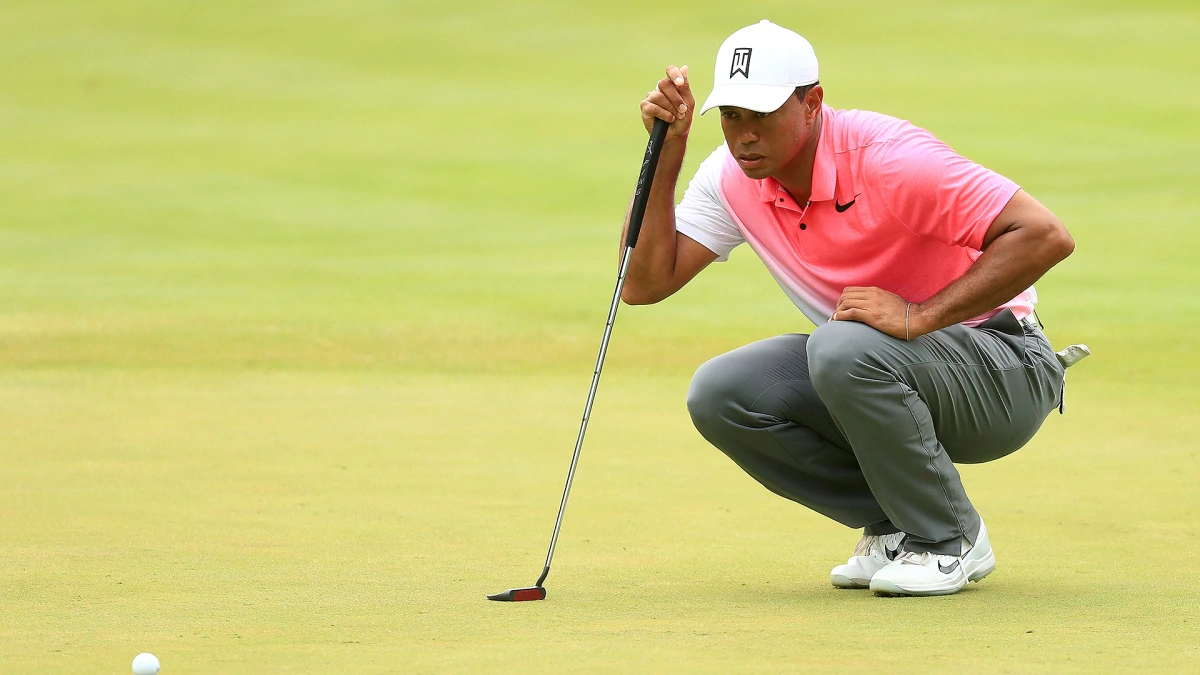 Source: Internet