PONTE VEDRA BEACH, Fla. – It's often difficult, if not impossible, to get a group of any significant size to agree upon the definition of greatness in sports. Some value championships, others cherish individual performances, while some lean on intangible factors like clutch, poise and leadership.
But when in doubt about a wide-ranging definition, it often helps to go to one of the largest sources of greatness of a generation.
Tiger Woods has spent more than two decades raising the bar on the word "great" in golf – if not sports, in general – often defying expectations of what is possible to accomplish with 14 clubs and a ball. So it should come as no surprise that, when asked to weigh in on the on-court greatness of NBA superstar LeBron James during his recent tear through the NBA playoffs with the Cleveland Cavaliers, Woods offered a sage and measured assessment.
"First of all, I think that being great is doing something no one can do. But also what separates those people, the ones you mentioned like LeBron or like what I'm thinking with M.J. (Michael Jordan) or (Wayne) Gretzky, it's just the duration," Woods said Tuesday at The Players Championship. "Being able to do it not just for one year or one game or a little spell, they're able to do it for a number of years and accumulate highlights that we will always look at. They're peppered in our memories."
Woods has authored plenty of memories during his career, including 14 majors to go along with three victories at TPC Sawgrass: the 1994 U.S. Amateur, plus Players wins in 2001 and 2013. He also knows quite well what it takes to mix dominance with longevity, having once won four majors in a row in 2000-01 and having sat atop the world rankings for a record 683 weeks during his unprecedented career.
---
The Players Championship: Articles, photos and videos
---
"You know, to dominate is one thing. Every player out here can have one good week and blow away the field," Woods said. "OK, great. Now can you do it for a month? Can you do it for a year? Now can you do it for a decade, do it for a decade-plus? And then you start separating what is truly great. In our sport, there's been a few guys who have had runs where they've lasted for well over a decade into two, and that's what separates greatness."
When asked to settle the long-raging debate between James and Jordan for the title of greatest NBA star of all time, Woods opted for a split decision while emphasizing the unique traits both players brought to the game.
"LeBron is different. He's like a hybrid of M.J. and Magic (Johnson), which is so different because he's bringing the ball up a lot. M.J. never really did that," Woods said. "But at the end of the day they both win, and they're both guys we look at and say, 'It's unbelievable what they're doing, and they're just changing the game, how the game is played.' We didn't know it could be played that way, and they both have done it."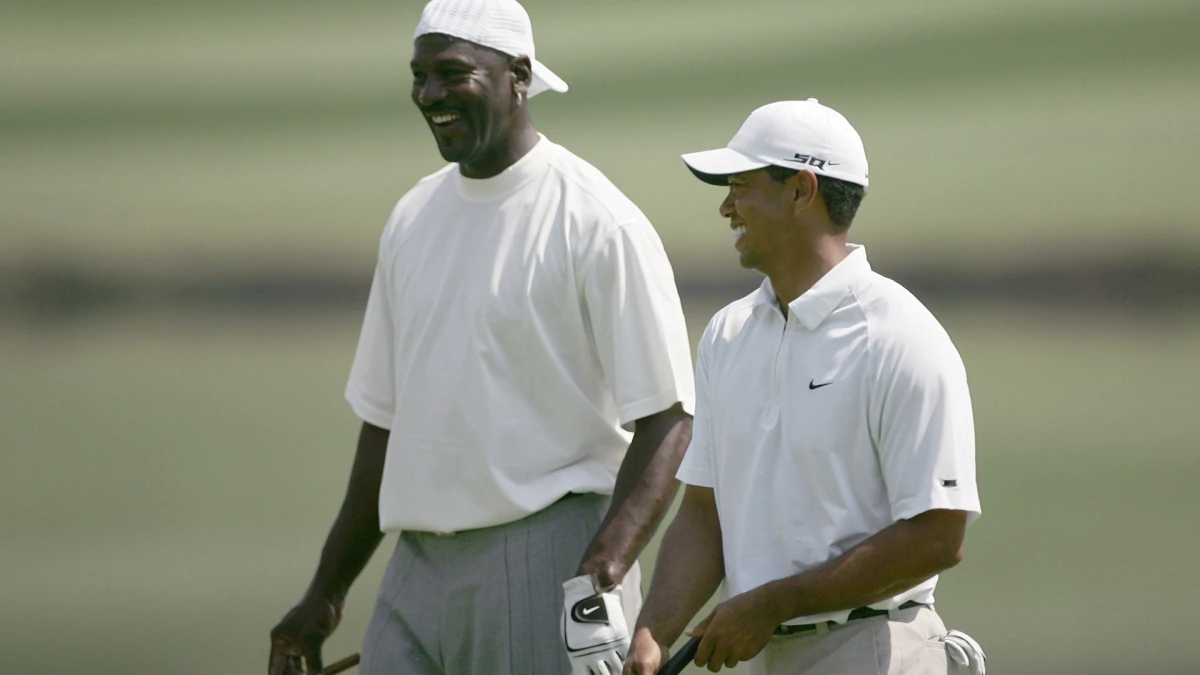 Source: Internet