A good year for Tiger Woods on the course has translated into a profitable year off of it.
Woods cracked the top 10 of a Forbes list of America's wealthiest celebrities, a countdown the publication compiled based on net worth figures. Woods, who will turn 43 this month, tied for ninth alongside author James Patterson with an estimated net worth of $800 million.
That's a $50 million increase over last year, when Woods' $750 million total placed him eighth on the same list. This time around he's just behind music mogul Diddy ($825 million) and magician David Copperfield ($875 million), with movie director George Lucas topping the list at $5.4 billion. The only other athlete to make the top 10 was former NBA star Michael Jordan, who ranked fourth at $1.7 billion.
Woods' 2018 was highlighted by his win at the Tour Championship in September, but it also included near-misses at both The Open and PGA Championship. After making only a handful of starts over the previous two years, Woods made more than $5.4 million in on-course earnings in addition to adding to his endorsement portfolio.
Forbes' list was compiled based on a variety of factors, including career earnings, real estate holdings, private company stakes and publicly traded assets.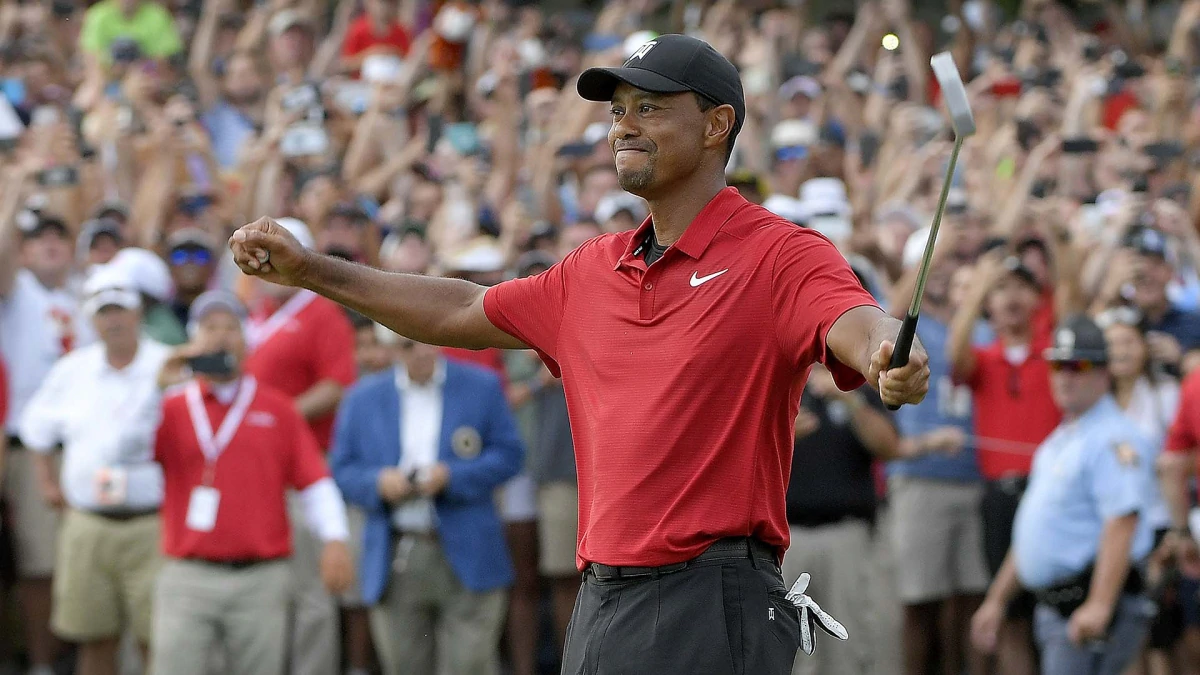 Source: Internet