NASSAU, Bahamas – Tiger Woods finally looked like a player who hadn't played a competitive round of golf in 301 days.
That was not the case over the first two days of the Hero World Challenge when Woods shot stress-free rounds of 69-68 while booming drives and making key putts. None of that happened Saturday during the third round at Albany and the chipping woes continued to frustrate him.
Woods bogeyed four of his first seven holes and shot 3-over 75 to sit in a 10th-place tie at 4 under par, 10 shots behind leader Charley Hoffman. To be fair it was a windy day and there were not many low scores. Only five rounds were under par. Dustin Johnson shot 76, while Henrik Stenson shot 77.
But for Woods, this week remains all about completing 72 holes. Rust was going to rear its ugly head at some point. The third round was that time.
"I just couldn't get it turned around," he said. "It kept going the wrong way."
All week Woods has said that one of the biggest adjustments, aside from simply walking during a round of golf again, would be figuring out yardages. He's worked diligently on this with Rickie Fowler the past few weeks in South Florida.
---
Hero World Challenge: Articles, photos and video
Full-field scores from the Hero World Challenge
---
Woods said he had 278 to the hole on the par-3 fifth hole and hit 3-wood over the back into a stiff breeze. On the drivable par-4 seventh hole, Woods was trying to hit driver 300 yards and carried it over 320, according to him.
"Whatever I did right ended up in a bad spot and whatever I did wrong was really wrong," Woods said.
Not all was lost. Woods played the back nine under par. He bogeyed the 10th hole and made birdies on Nos. 14 and 17. He grinded, even when he knew he shot himself out of the tournament.
"It's nice to be part of the fight again," Woods said. "Get out there and fighting against the golf course, fighting against the guys, that's fun. I just haven't done it a whole lot in the last few years."
No matter what happens Sunday, Woods will move up in the Official World Golf Ranking. He's 1,199th in the world. A last-place finish at the Hero World Challenge would move him to No. 932. A 10th-place finish would move him as high at 673.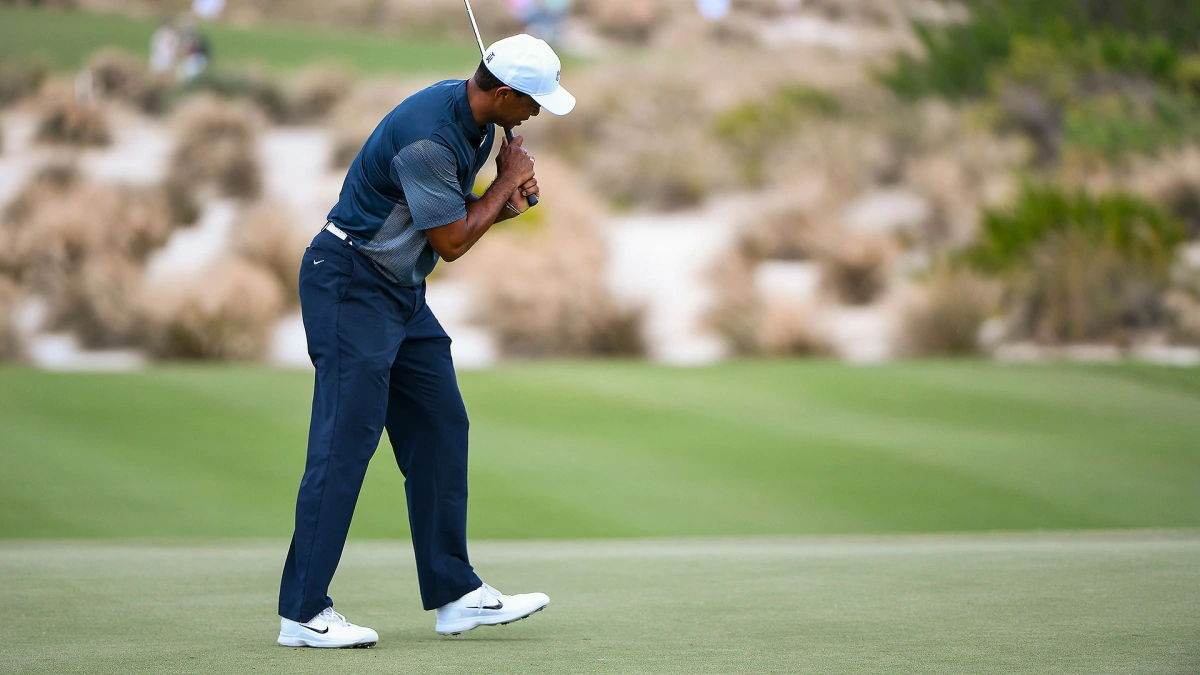 Source: Internet