There are 18 players in the field this week at the Hero World Challenge, but the brunt of the attention is focused squarely on one individual. Here's how things look after the first round at Albany, where Tommy Fleetwood leads and Tiger Woods got off to a solid start:
Leaderboard: Tommy Fleetwood (-6), Matt Kuchar (-5), Rickie Fowler (-5), Dustin Johnson (-4), Justin Rose (-4), Jordan Spieth (-4), Tiger Woods (-3)
What it means: Fleetwood won the European Tour's Race to Dubai only two weeks ago, so it's no surprise to see him holding the top spot. But the spotlight all day fell on Woods, who made his first competitive start since February and largely exceeded expectations despite displaying plenty of rust. With Fowler, Spieth and the current world No. 1 also in contention, it's already shaping up to be an entertaining weekend in the islands.
Round of the day: Fleetwood made it around the sand-laden venue without dropping a shot, rolling in a 12-foot par putt on the last hole to preserve a clean sheet. The Englishman rattled off four birdies in a seven-hole stretch on the front nine, then grabbed the lead with birdies on Nos. 14 and 15. He's in search of what would be his third worldwide win during a banner 2017 campaign.
Best of the rest: Fowler has only one win this year but it's been a remarkably solid season, one that he continued with a 5-under 67 at Albany that included a stellar up-and-down from the face of a greenside bunker on No. 18. Fowler birdied each of his first three holes and made seven birdies in total on a course where he has broken par in each of his nine competitive rounds.
Biggest disappointment: Last year Hideki Matsuyama blitzed the field at Albany, but he appears unlikely to repeat after a 1-under 71 on a day when only two players in the 18-man field failed to break par. Matsuyama appeared headed for a far worse fate after playing his first 12 holes in 3 over, but four straight birdies on Nos. 14-17 at least helped him get into red figures.
Main storyline heading into Friday: It should come as no surprise that Woods remains the biggest topic of discussion. Playing his first competitive round in 301 days he had plenty of bright spots, and he managed to better last year's opening effort by four shots despite a series of flubbed chips and a few errant tee shots. While it's the smallest of sample sizes, it was still an opener that did plenty to stoke the flames of optimism.
Shot of the day: Justin Thomas seemed destined for a mess on No. 7 before chipping in from behind the green. While he still left with a bogey, it turned the round around for Thomas who played his final 11 holes in 4 under to tie his playing partner Woods with a 3-under 69.
Quote of the day: "I didn't know what I could do. I've been playing golf, playing a lot of holes at home, but it's a little different when you have to tee it up in a tournament." – Woods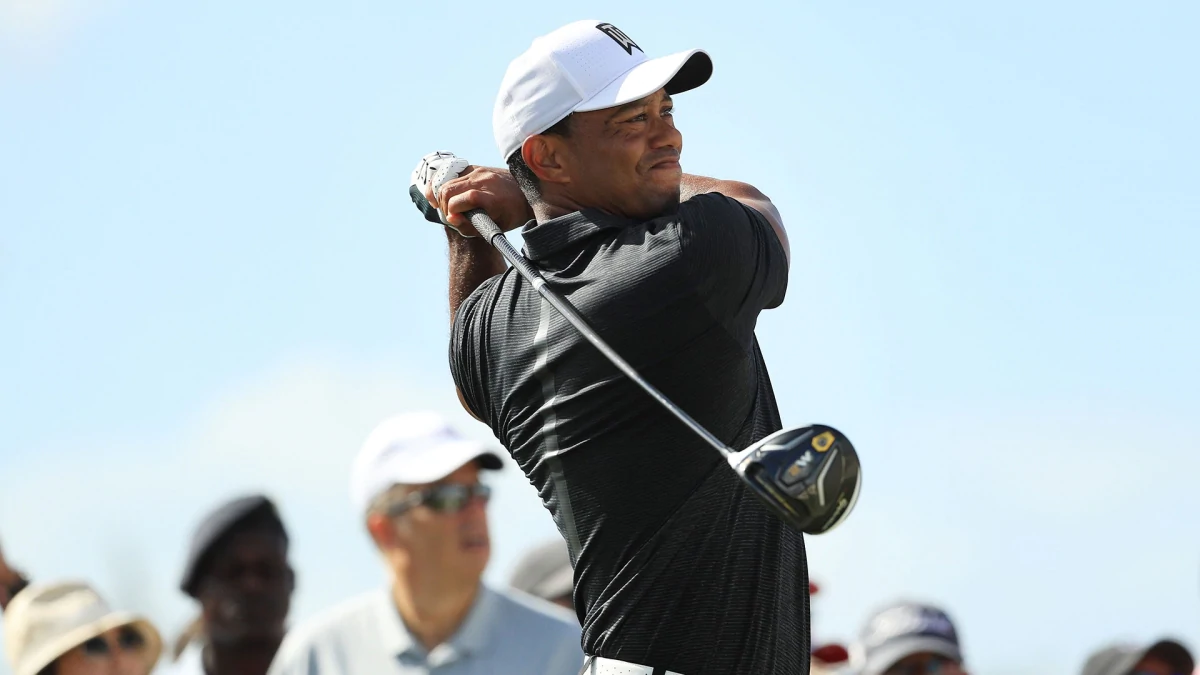 Source: Internet