ST. LOUIS – Adam Scott came up three shots short with two different putters in the bag.
In the final pairing with the champion, Brooks Koepka, Scott was tied for the lead with four holes to play. But he failed to take advantage of birdie opportunities at 15 and 17 and ultimately bogeyed the 72nd hole to finish one shot out of a tie for second with Tiger Woods, settling instead for solo third.
Scott, who's been known for his post-anchor-ban putting struggles, let a late opening to push Koepka slip away when he missed a 7-footer for birdie on the par-5 17th that would have gotten him one back with one to play.
"I think that really hurt that I missed that, just not to make it interesting up the last," he said. "And then, of course, I hit a poor drive, and it hit the trees and went way left, and I was on another hole.
"So the putt there was my last hoorah really, and I just didn't hit it hard enough."
Of note Sunday was the fact that Scott had played the PGA with two putters – the long one he used all week and a short one he kept in the bag but didn't use Sunday. Per a Golf Digest report, Scott went with only three wedges – a 48, a 54 and a 60 – rather than his usual four since he could only have 12 other clubs in the bag.
By week's end, he was actually 19th in strokes gained: putting.
---
PGA Championship: Scores | Live blog | Full coverage
---
"I putted quite well this week," he said. "I've been putting well the last three tournaments I've played. So no doubt that's having a positive impact on the rest of my game. I mean, everything has some kind of influence on the other things. You know, I hit the ball a bit better too, so that freed up my putting a little bit. And putting well helps your chipping and your bunker play because you hit it a bit closer.
"If I was critical of myself today, I just didn't drive it up to what I would expect in this kind of situation to win. But I think overall there were lots of positives for me."
Sunday marked the 2013 Masters champion's highest finish in a major in five years, since a T-3 at that year's Open at Muirfield.
Scott seemed to be of two minds after his round about how to view what had just happened. On the one hand, he was buoyed by his resurgent performance after a lackluster last two years. But on the other, he once again was in the lead late on Sunday at a major, and he once again walked away without the trophy.
"I think, if you told me I would have shot these scores at the start of the week, I would have been very pleased. This was some really good golf this week," he said.
"It is hard to rationalize everything after leading with four holes to play, and you want to win from that position. And I feel like I've led a lot of majors with four holes to play and not won them."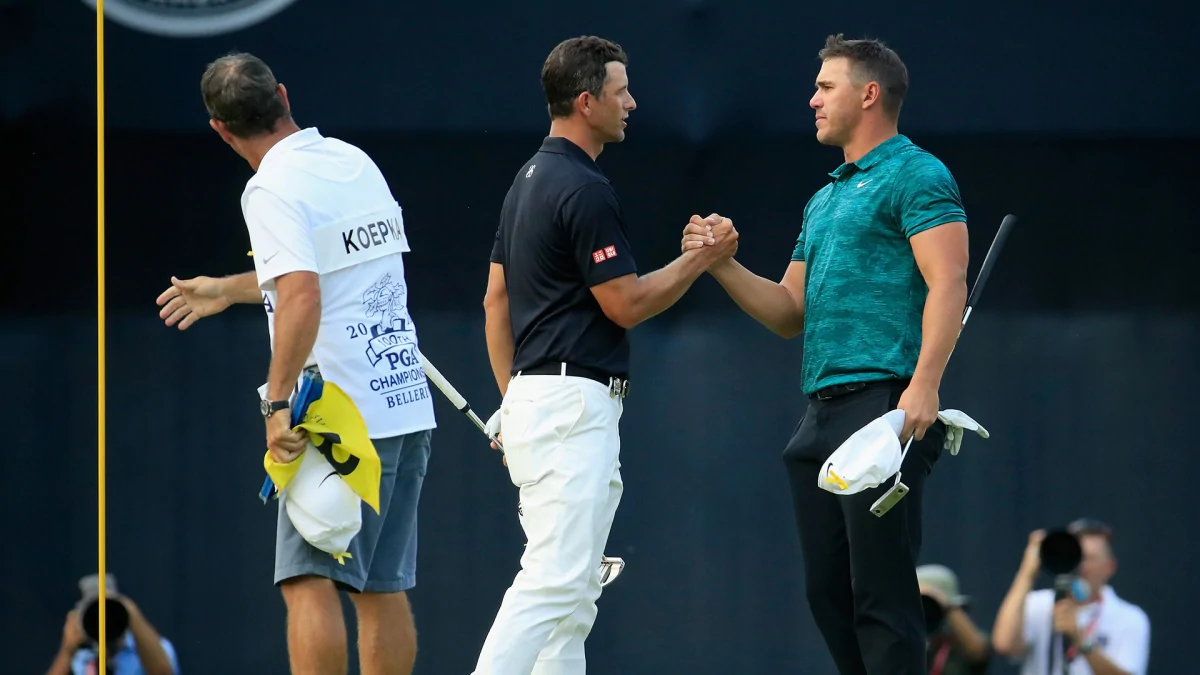 Source: Internet