CHARLOTTE, N.C. – Just last month, Grayson Murray was straddling the FedExCup cut line, in desperate need of a good week to secure his playing privileges for next season.
He did a whole lot better than that.
At the opposite-field Barbasol Championship, Murray broke through for his first PGA Tour title and locked up his card for the next two seasons. With that burden lifted, the 23-year-old is playing some of the best golf of his life, and he shot a 3-under 68 Thursday at the PGA Championship at Quail Hollow.
This has been a whirlwind year and a half for Murray, who suffers from society anxiety and has endured a turbulent path to the Tour. With no status on the Web.com circuit in 2016, he parlayed a sponsor exemption into a few top-10s to get his year rolling, then earned a victory in the Finals to gain his PGA Tour card for this season.
Prior to the Barbasol, Murray was known more for his incendiary Twitter account than his play, but those around him say he has turned an important corner in his career. The first move was hooking up with performance coach Josh Gregory, who expanded Murray's arsenal of short-game shots. Then Murray hired caddie Micah Fugitt, who was on the bag for Billy Horschel's FedExCup run in 2014. Murray made 10 consecutive cuts before taking the Barbasol.
---
PGA Championship: Scores | Live blog: Day 1 | Full coverage
---
"People ask me was it relief or excitement, and it was excitement," Murray said. "Getting that first win was huge, confidence wise. I can't stress how hard it is to win out there. What Jason Day or Rory [McIlroy] or Jordan Spieth or Hideki [Matsuyama] do, people take that for granted. It's unbelievable."
This is Murray's second major appearance, after a missed cut as an amateur at the 2013 U.S. Open. Playing two and a half hours from his home in Raleigh, he had plenty of friends and family out at Quail Hollow on Thursday to watch him in the first group out.
"That win took a lot of nerves off," Murray said. "I'm freewheeling it now. I'm not going to put any pressure on myself now. I know I have the game to win. It's just a matter of putting together four rounds because that's what it takes when you play in the majors.
"All the world-class players are here, so I'll have to play my A-plus game right now to win, where some guys may be able to play their B-plus and win. Hopefully I'll be at that stage of my career soon."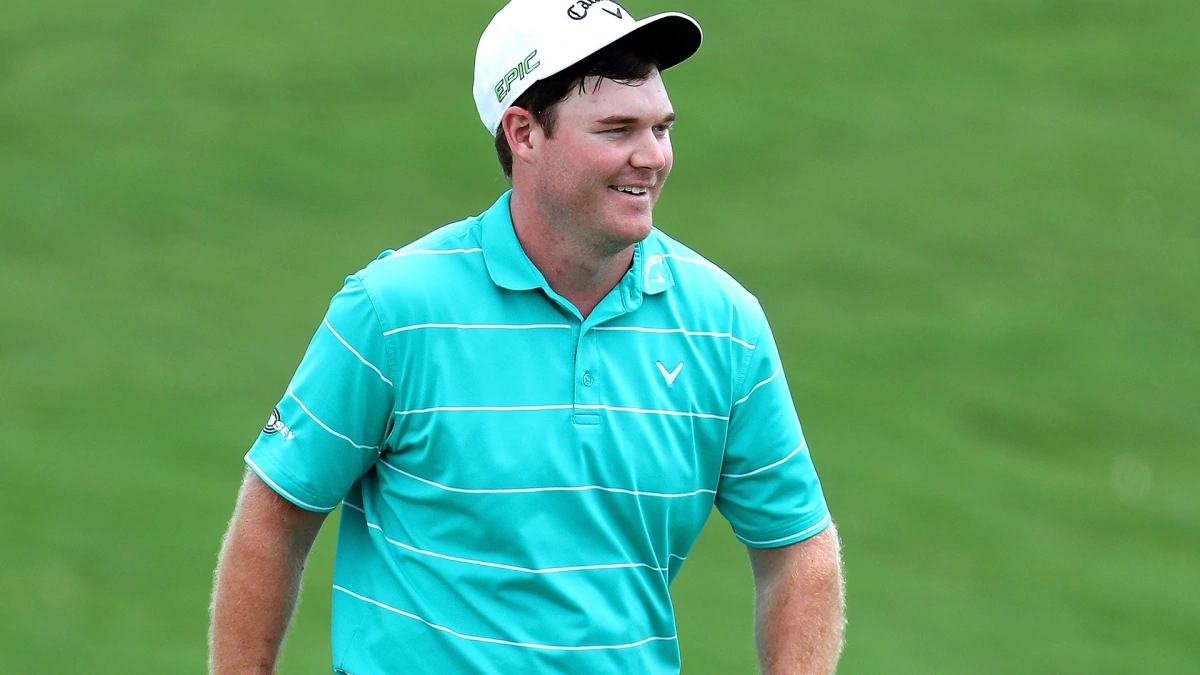 Source: Internet