Almost two months after her golf clubs went missing, the same clubs she used to win last year's Ricoh Women's British Open, In-Kyung Kim was happily reunited with them this week.
She fetched them and her golf bag two days ago at the Carlsbad, Calif., police department.
A man bought them as a used set from a sporting goods store in the area, with Kim's LPGA I.D. still in the golf bag.
Notably, Kim celebrated with a return to the leaderboard Thursday in the first round of the Kia Classic.
Kim opened with a 5-under-par 67, though she didn't use her newly rediscovered clubs. She stayed with the replacement set that she put together after her clubs went missing. Her Women's British Open clubs never showed up after she got off a plane in Southern California upon her return home from the season-opening Pure Silk Bahamas Classic.
"It was really difficult at first," Kim said of getting used to her new set of clubs. "I really worked hard, like worked a lot, went to the factory like a dozen times."
---
Full-field scores from the Kia Classic
---
Kim said she made several visits to the factory folks, trying to get the loft and lies of her new clubs just the way she wanted, close to the configuration that helped her win the Women's British Open.
"They were like, `I.K., are you ever happy?'" Kim said.
Actually, only five of Kim's "lost" clubs turned up with her golf bag at that sporting goods store. Still, Kim was happy to get three wedges, two hybrids and her golf bag back.
"It's kind of good to have a conclusion," Kim said.
Kim can thank a "What's in the bag?" segment with Ladies European Tour TV analyst Alison Whitaker for leading to the retrieval of her clubs. Kim explained to Whitaker how her clubs went missing during the telecast of the HSBC Women's World Championship three weeks ago.
A golf fan in the San Diego area saw Golf Channel's telecast of that segment.
"One of his friends bought the tour bag," Kim said. "The other friend knew about my story, and he was like, `No, dude, that's not for selling. It's stolen.'"
Kim was delighted to meet the men who returned her clubs when she picked them up at the Carlsbad Police Department.
"Just good for me," Kim said.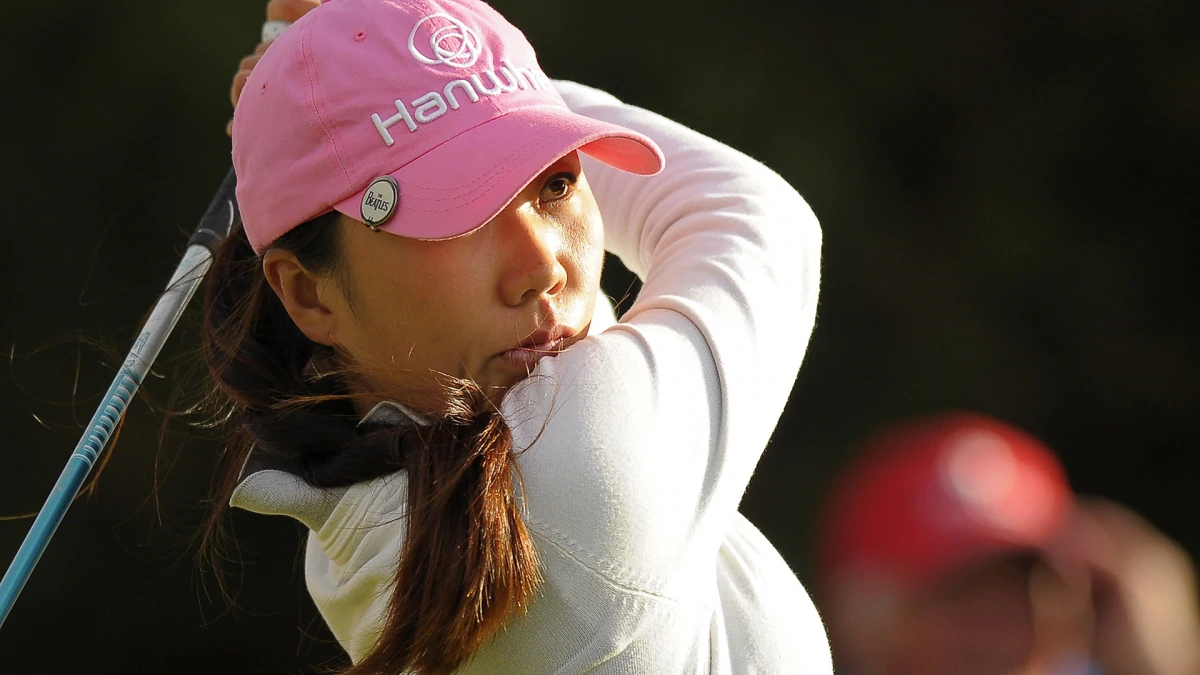 Source: Internet