ATLANTA – Round numbers just feel better than the crooked ones.
80.
It's only one more than 79, but it's prettier and more historically significant.
"Eighty is a big number," Tiger Woods said after winning the Tour Championship to reach that amazing tally in Tour wins. "I've been sitting on 79 for about five years now, and to get 80 is a pretty damned good feeling."
Not since the 2013 WGC-Bridgestone Invitational had Woods hoisted a trophy. And in those five winless years, he endured multiple surgeries; more personal turmoil; and doubt that he'd ever live a comfortable life, let alone play professionally.
80.
That puts him two wins from tying Sam Snead on the all-time PGA Tour wins list. What once seemed like a lock, then appeared unlikely, is attainable once again.
---
Photos: Players with most PGA Tour wins
Full-field scores from the Tour Championship
Tour Championship: Articles, photos and videos
---
This is more than just a nice, round number, however. More than an opportunity to be called the winningest Tour player ever.
For Woods, this is a recognized and appreciative product of grace and good fortune.
"To kind of get to the 80 mark is a big number," Woods said. 'Sam is still ahead of me. I've still got, I feel like, a chance to play some more golf and maybe I'll keep chipping away at that number and maybe surpass it. 
"But I just think that what I've gone through and what I've dealt with, I've gotten lucky, to be honest with you. I've gotten very lucky. I'm not playing a full-contact sport or I've got to move people around in that regard. At 42 years old with a fused lower spine; that's not going to happen.
"But in this sport, it can. I'm lucky to have the opportunity to have the people around me to have supported me and worked through this process with me, and I've ground out a chance to win golf tournaments again."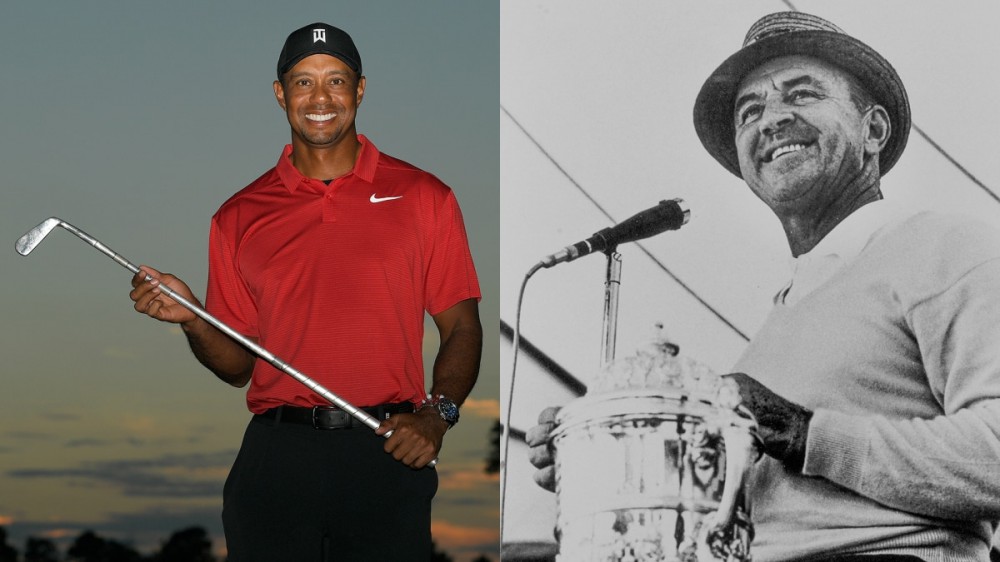 Source: Internet