SOUTHAMPTON, N.Y. – Compared to Thursday's round at Shinnecock Hills, which was defined by wind gusts to 30 mph, Round 2 began under calm gray skies.
Normally, that would have been a reprieve for a player like Dustin Johnson, but the day quickly devolved into a cold, wet and windy morning that required plenty of patience and even more luck.
For example, at Johnson's 11th hole of the day, the 252-yard, par-3 second, he guessed wrong.
---
U.S. Open: Scores | Live blog | Full coverage
---
"I think we had 206 [yards] or something to the front, and I ripped a 3-iron, and it didn't even come close to getting there," Johnson said. "That normally flies about 245. So it was definitely difficult to judge the distance, especially while it was raining and with the wind."
By comparison, Johnson explained that on Day 1 with a similar, albeit dry, wind from a longer tee (230 yards to the front edge of the green) he hit the same 3-iron over the green.
"From when we started to when we finished, the wind's changed directions a little bit, and I think it's going to continue to change for the rest of the afternoon," he said. "When it was raining this morning, the wind was affecting it probably two or three clubs."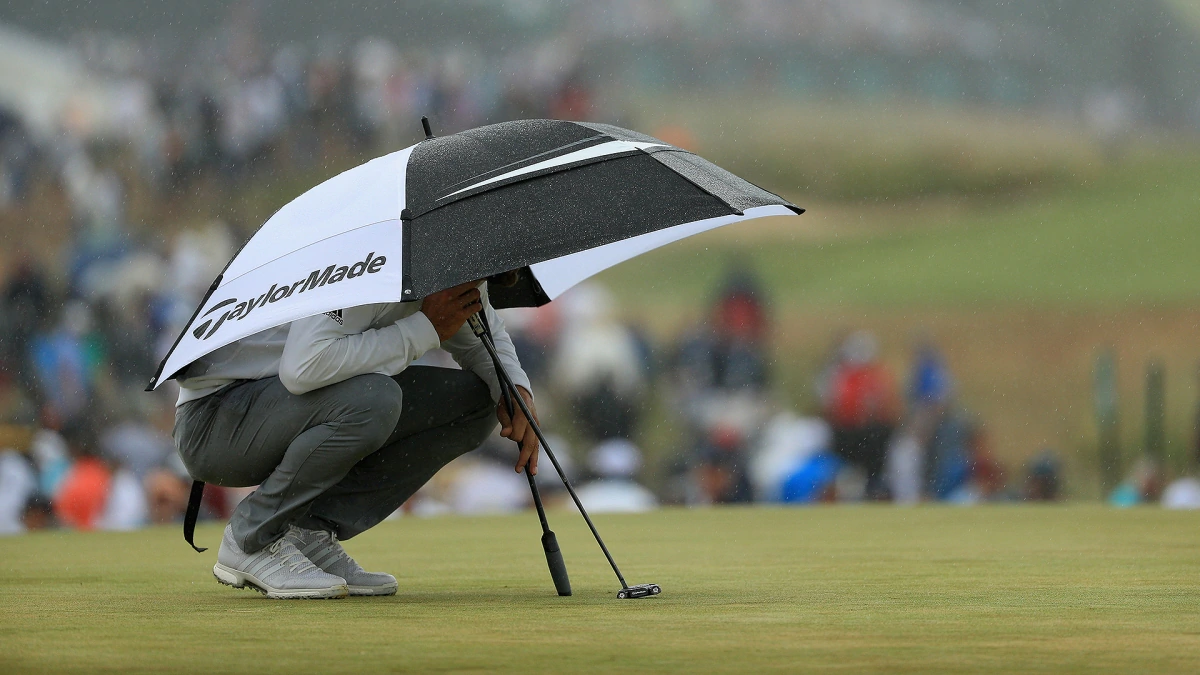 Source: Internet