CARNOUSTIE, Scotland – After a half-day of rain in Round 2 of the 147th Open Championship, the weekend offers a much drier forecast.
Saturday at Carnoustie is projected to be mostly cloudy with a high of 62 degrees and only a 20 percent chance of rain.
---
Full-field scores from the 147th Open Championship
Full coverage of the 147th Open Championship
---
Sunday calls for much warmer conditions, with temperatures rising upwards of 73 degrees under mostly cloudy skies.
Wind might be the only element the players have to factor in over the final 36 holes. While the winds will be relatively calm on Saturday, expected around 10-15 mph, they could increase to 25 mph in the final round.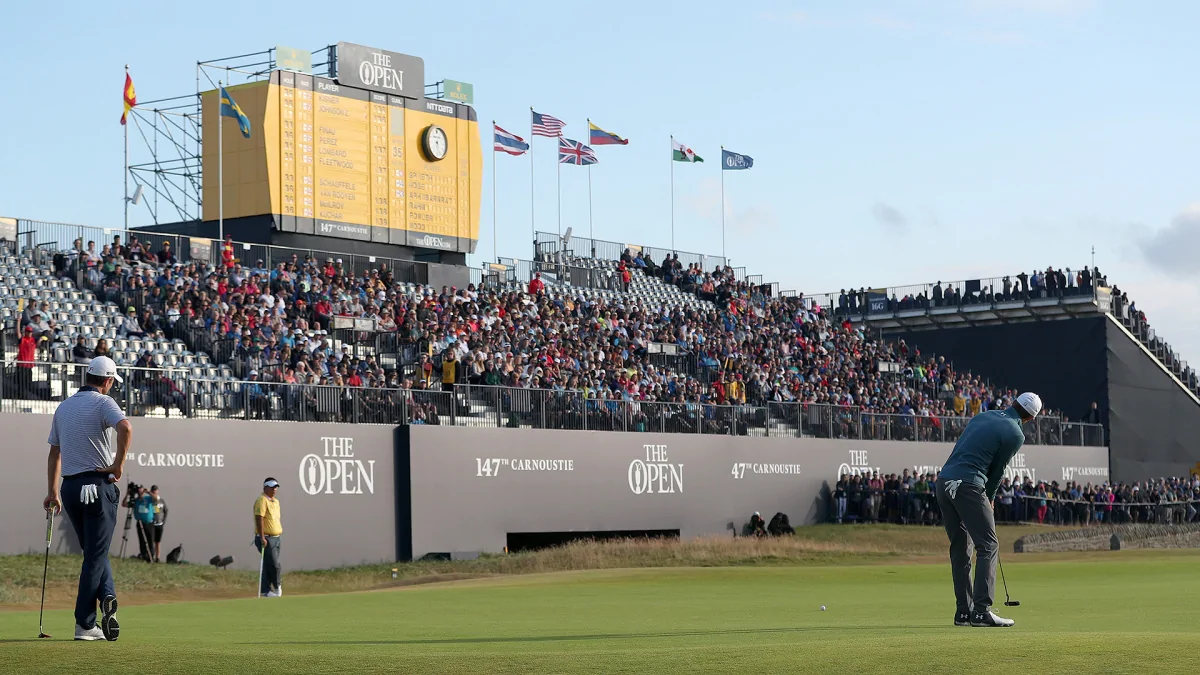 Source: Internet