Jason Day didn't think he'd be able to play the Farmers Insurance Open because of his ailing back.
He ended up going 78 holes to win.
Day, who has battled back issues for years, said Monday after outlasting Alex Noren that he underwent an MRI a week and a half ago after throwing out his back.
Entering Torrey Pines, he said, "I never thought I was going to play because of my back," and he withdrew from the Wednesday pro-am. He opened with 73, shot rounds of 64-71-70 and then played the six playoff holes in 4 under par, including a 2-foot birdie when play resumed Monday.
---
Full-field scores from the Farmers Insurance Open
Farmers Insurance Open: Articles, photos and videos
---
It's his first victory since the 2016 Players.
As for his ailing back, Day said that it's "something I just have to deal with, unfortunately."
Day said that he's looking into changing "a few things" in his swing to relieve some of the pressure on his lower back.
"My set joints in the spine, through my constant swing, they got larger and larger," he said. "When they get bigger, they get closer to the nerve and when I throw my back out, then I get shooting pains down both legs."
"I just gotta keep myself strong," he continued, "keep my core strong and just try and improve, and hopefully I'm here until 40, 45, 50."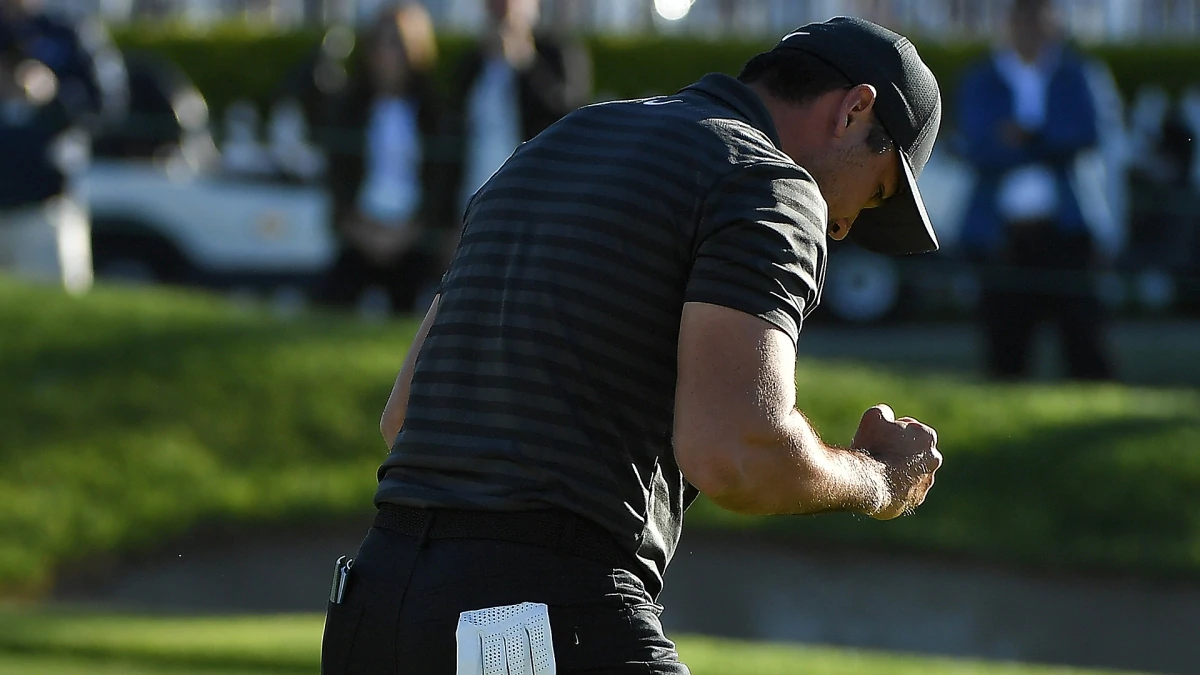 Source: Internet