INCHEON, South Korea – Michelle Wie is working on a new "pain-free" swing she hopes will help her avoid surgery on her ailing right hand.
While her long-time swing coach, David Leadbetter, has been wary of Wie "tinkering" with her swing over the years, he likes the overhauled motion she's bringing to the UL International Crown this week.
"It's a bit of an experiment, but it's working," Leadbetter said. "She says she isn't feeling pain with it. We'll see how she does. If this doesn't work, she is probably going to have to have an operation."
Wie, 28, is making her first start since withdrawing from the middle of the first round of the Ricoh Women's British Open two months ago. She told GolfChannel.com that she has visited multiple specialists trying to unravel the mystery of exactly what's causing the pain in her hand.
"It's been interesting, trying to figure out what's wrong with it," Wie said. "It's an ongoing process. There are still a lot of unknowns."
Wie told GolfChannel.com at year's start that she was taking collagen injections to treat an arthritic condition in both of her wrists. While she believes this injury is related, it goes beyond that.
---
UL International Crown: Articles, photos and videos
---
"It's more pain in the hand than the wrist," Wie said. "It's all interconnected, but it's complicated. I don't really have the straight terminology to explain it."
Leadbetter said it's akin to a bone spur, rubbing against a nerve.
The bottom line, Wie said, is that she's feeling pretty good since she started hitting balls again two weeks ago, when she started looking for a swing that would put less stress on her wrists.
"I still can't concretely say I'm pain free and everything is great, but I'm ready to go," Wie said. "I'm extremely excited to play."
Wie told Leadbetter two weeks ago that she was working on something new, a swing with less wrist cock. He helped her modify it, changing her grip to move the club deeper into the palms of her hands. They were at work on the changes again Saturday at Leadbetter's Orlando-based ChampionsGate headquarters in her last session with him before leaving for South Korea.
"Using Steve Stricker as an image, she is swinging with a more one-piece look, with more passive wrists and hands," Leadbetter said. "She said she went through the whole session without feeling any pain."
Leadbetter said the swing looks wider and shorter, and she's taking shallower divots.
"Over the years, Michelle has always had a lot of emphasis on her wrist set, the cocking and uncocking of the wrists, where she has had a lot of lag in her swing, so when she's coming into the ball there's a lot of angle in her wrists," Leadbetter said. "The swing looks a little different now."
There's more emphasis on using the body's big muscles.
Leadbetter said at first the changes took Wie away from the fade that has helped her gain better control with her driver, but she is finding the fade again. That left-to-right action has been key to her resurgence the last two years, including her victory in March at the HSBC Women's World Championship.
"She might have lost a little bit of distance with this swing, but nothing appreciable," Leadbetter said.
The real benefit, Leadbetter hopes, will be in prolonging her career and avoiding surgery.
"She had to make a decision," he said. "She could have surgery where things get better, but if she doesn't make any changes to her swing, then the injury problems are probably going to come back."
Wie's bio should come with X-rays. Over the last few years, she has dealt with neck, hip, knee, ankle and wrist issues. Plus, there was that emergency appendectomy last year.
"I can't list all the injuries Michelle has had in her career," Leadbetter said at year's start, when Wie set out hoping to enjoy an injury-free season. "I don't think there is one joint or bone in her body that hasn't had some sort of injury or issue."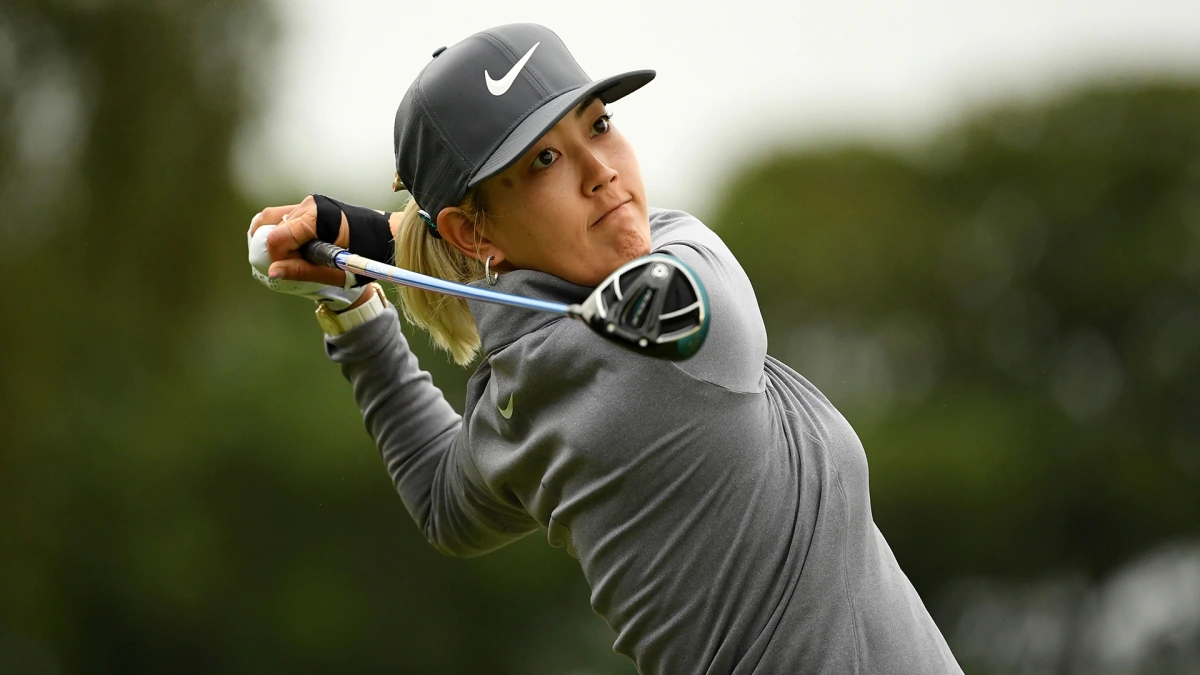 Source: Internet