KILDEER, Ill. – Brittany Lincicome's pairing with Michelle Wie at the Walmart NW Arkansas Championship last week was well timed.
She got to ask Wie for some advice about playing in a PGA Tour event.
Lincicome will tee it up with the men at the Barbasol Championship opposite The Open in three weeks. Wie, of course, took on the men multiple times as an up-and-coming teen phenom.
What did Wie tell Lincicome?
"Just have fun, just enjoy it out there," Wie said. "She asked me if I wanted to do it again, and I was like, `No.' But I definitely really enjoyed it when I did.
---
KPMG Women's PGA Championship: Articles, photos and videos
---
"It's a great experience. I learned so much playing with the guys, and it's definitely a unique experience. I think she's someone that can compete with them. She hits it really far. She has the right mindset for it, where she doesn't let things bother her and get to her. So, I think she's going to have a blast. Hopefully, the course will play fast, and you'll see her outdrive a couple of guys. That would be fun."
Wie was asked if she really didn't want to try to compete against the men in a PGA Tour event again.
"Never is a strong word, but I'd probably say I wouldn't want to do it again," she said. "I don't know, just don't really want to."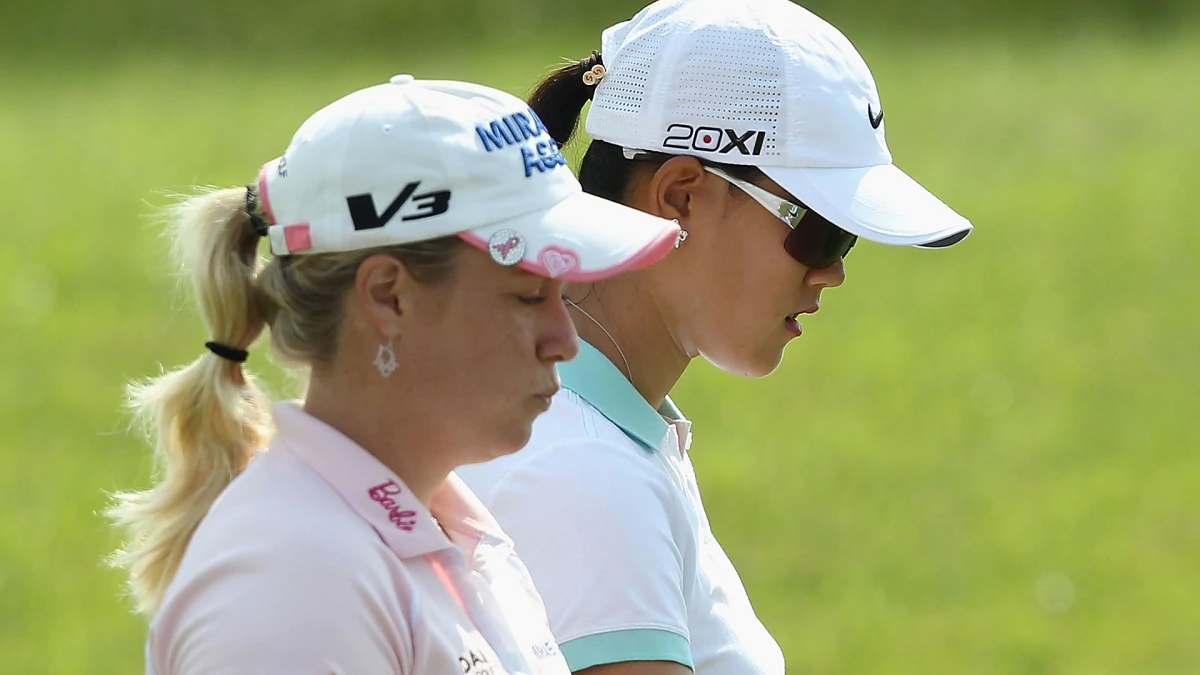 Source: Internet