PARAMUS, N.J. – Phil Mickelson once played a Masters with two drivers in his bag and a U.S. Open with no driver, so Adam Scott's theory for carrying two putters is hardly groundbreaking.
"Logically, it sounds good to me to have a putter you like for long putts and one for short putts, if that's how you want to do it. You hit 40 percent of your shots with one club and 60 [percent] with the other," Scott explained.
That theory would be easier to understand if Scott actually used both putters. Although he's had the best intentions of using a standard-length putter, he's hit it only twice in competition, both putts coming on the same green during the WGC-Bridgestone Invitational.
Simply put, he's putted so well with his normal broom-handled putter, there's been no need to alternate.
---
Full-field scores from The Northern Trust
The Northern Trust: Articles, photos and videos
---
"I've been working with the short putter for a couple of months now and it's really good, and I put it in to try and hole a few more putts, you know, at 15 to 20 feet which is where I've really been poor," said Scott, who shot a round-of-the-day 64 to move into third place at The Northern Trust. "Ever since it's gone in, the stroke has just really gotten so much better with the long one that I haven't really thought about pulling it out."
Actually, Scott conceded he did consider switching to the shorter model after the first four holes on Friday.
"I just burned the edge and I was getting frustrated quickly, because I had hit it quite close on those holes and hit good putts. I thought, maybe this is a sign that I should pull out the short one, but I persisted with the long one," he said.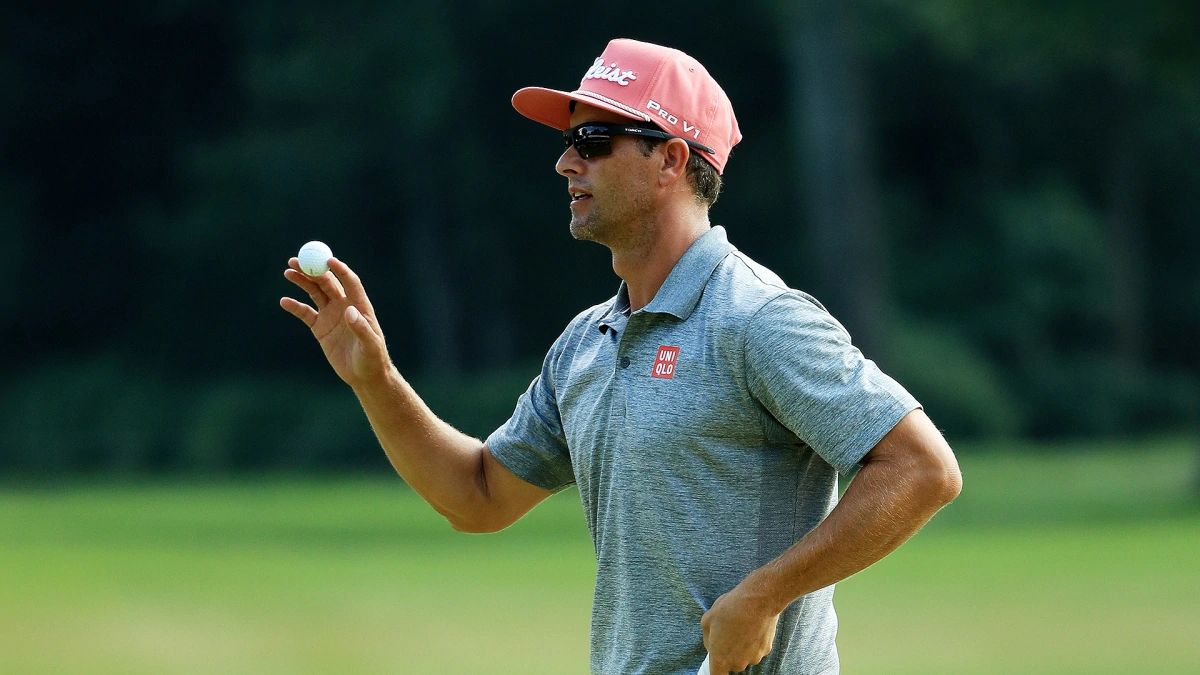 Source: Internet