NORTON, Mass. – Last week, before the playoffs began, most players figured the race for the PGA Tour Player of the Year Award was down to two – Justin Thomas and Jordan Spieth.
Although those players – who both have won majors this season and have four (Thomas) and three (Spieth) overall victories – remain in the hunt for the Jack Nicklaus Award, Dustin Johnson's victory at the postseason opener has expanded the conversation.
On Thursday at the Dell Technologies Championship, Spieth figured the race was down to four – Thomas, Johnson, Hideki Matsuyama and himself.
"If the four of us finish 20th here on in, it's probably Justin's," Spieth said. "It's very much in the air."
---
Dell Technologies Championship: Articles, video and photos
Current FedExCup Playoff points standings
---
If Johnson, who currently leads the playoff points race, were to win the FedExCup, for some (including Spieth) that would make DJ the frontrunner for Player of the Year, with four victories, including two World Golf Championships, but no majors.
The voting could come down to how much weight players give winning a major compared to other events.
"We're going to have a pretty good taste of how everybody equates World Golf Championships, majors, whatever it may be," Spieth said.
It was a similar situation in 2008, when Padraig Harrington won the Nicklaus Award with just two Tour victories, both of which were majors (PGA Championship and Open Championship). That same season, Tiger Woods, who only played six months due to injury, won four times, including the U.S. Open and a World Golf Championship, but lost the voting to Harrington, which was a measure of how much importance players give major victories.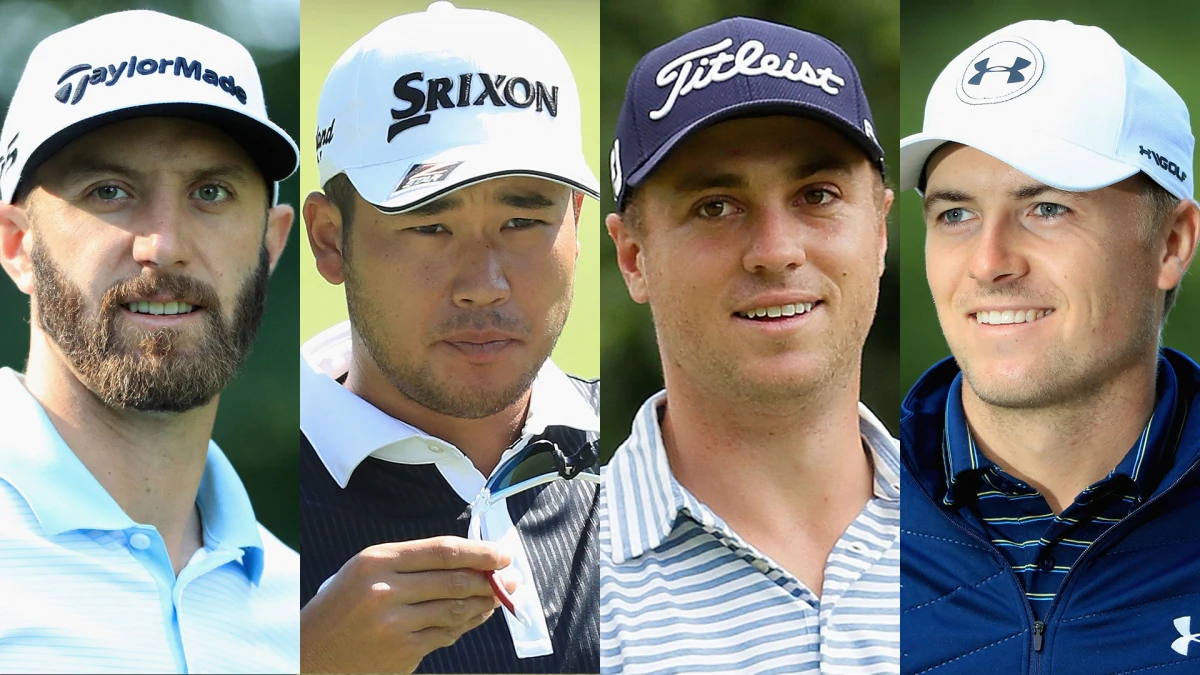 Source: Internet