America offers an amazing — dare I say, unmatched — golf palette. Unlike in other great golf countries with enviable regions (like Australia and its Sandbelt or Scotland with its linksland), the U.S. golf landscape can't be pegged to a single type of geography. Additionally, it has welcomed scores of architects over the years willing to adapt to this topographical tapestry. Add it all up and it is an embarrassment of course riches.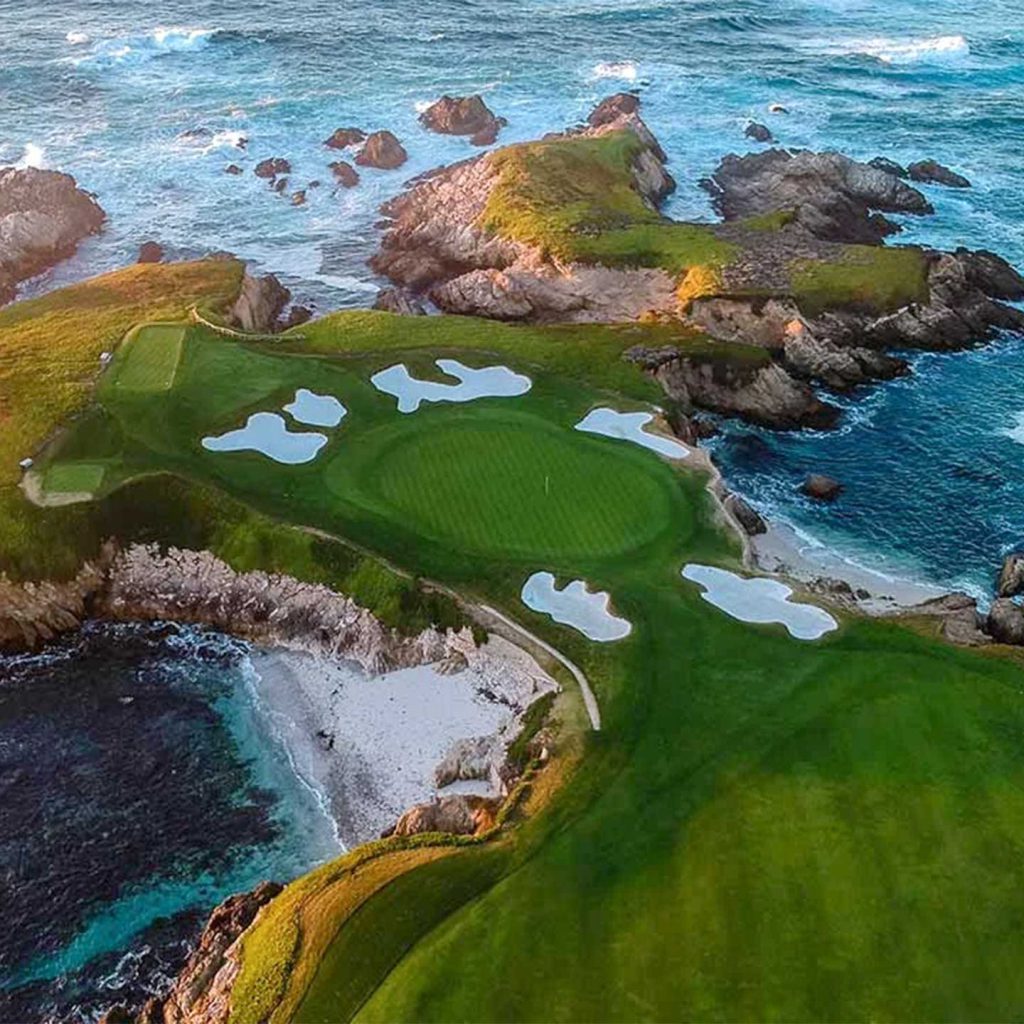 What our latest Top 100 Courses in the U.S. list reveals about the state of course design 2021
This point was driven home this summer. After three straight months of "Covid togetherness," my wife urged me to get back on the road. During one excursion across this great land, on back-to-back days in July, I played Trinity Forest, built on reclaimed land just south of urban Dallas, and Sand Hollow in southern Utah, whose back nine famously plays along the rim of a canyon. Talk about diversity!
At Trinity Forest (No. 41 in the Heartland), Bill Coore and Ben Crenshaw lent the barren, treeless landscape a plethora of playing characteristics like those at St. Andrews. Balls ricochet along tight zoysia fairways — and hopefully past the numerous central hazards that make the course such a strategic marvel. At Trinity, one- and two-feet contours go a long way in determining a shot's outcome.
Meanwhile, Sand Hollow (No. 26 in the West) is in-your-face dramatic. John Fought and Andy Staples seized on the opportunity of routing holes that maximized the property's natural qualities. One can't help but reflect on the millions of years that went into producing such striking landforms. (Miss a shot left on No. 12 and your ball is gone — 150 feet below the level of the fairway!)
The unifying factor between those two courses is first-rate architecture, and that's what our Top 100 Courses in the U.S. list is engineered to celebrate. In past rankings, we often did so by focusing mostly on new builds. Yet, on this ranking, Ohoopee Match Club (No. 32), Congaree (No. 72) and Mammoth Dunes at Sand Valley (No. 96) are the only legit built-from-scratch courses that have debuted since 2017. Moreover, the number of restored or renovated courses outpaces the new ones by 3 to 1. Specifically, nine of the 17 new entrants to the current list were the beneficiary of significant restoration/renovation work in recent times. (We're counting Sheep Ranch and Pinehurst No. 4, which debut at No. 80 and No. 92 respectively, as massive renovations.) America, for sure, is getting her house in order by taking care of what she already had.
Significant risers within the rank (based on their position in 2017) were also the beneficiaries of major restorations this century. Of the 16 courses experiencing big jumps up the list (defined as a climb of 10 spots or more), 12 are restorations/renovations, including Sleepy Hollow (up a staggering 60 spots), Bel-Air (+12) and Old Town (+18). If we don't acknowledge how far such courses have come, we will have failed in our mission. (The four non-reno big gainers, by the way, were all built after World War II.)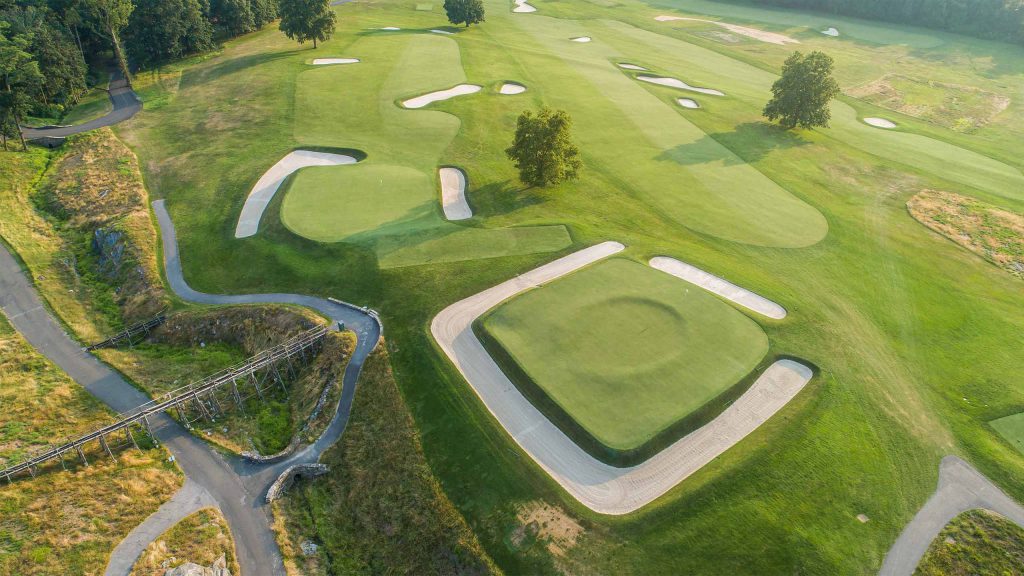 Monitoring restoration and renovation work is much more involved than judging new builds. A vote for Ohoopee Match Club is self-evident — the course is only two years old and was mature when it opened — every rater on our panel got to play the same course. Contrast that rating experience with the one for, say, a place such as Kittansett Club (No. 58) along Buzzards Bay, in Massachusetts. It has been working with Gil Hanse for more than 20 years (!) to polish its William Flynn design to perfection. Just last winter, Hanse pushed several of Kittansett's famous center-fairway mounds farther from the tee boxes to replicate the original playing intent from the 1920s. Typical of a club that values discretion, Kittansett doesn't trumpet such work. Nonetheless, staying current is part of our panel's responsibility; otherwise we would be voting inadvertently on an outdated version of a course.
Unlike resorts, private clubs are less likely to hire public-relations firms to stir up interest. Who knew that Hollywood (No. 83), near the Jersey Shore, had made a concerted effort to restore its Walter Travis playing features via the services of Renaissance Golf Design and Brian Schneider? How about the fact that Ron Prichard has been at Mountain Ridge (No. 90) in New Jersey for years, teasing out Donald Ross' original plans? The rise of both courses in our rankings shows that our panelists evidently did.
Of course, some restoration projects are more well-known than others. Take Oak Hill (No. 40), in Pittsford, N.Y. The course, one of America's preeminent parkland designs, closed in September 2019 and reopened this past May. During that nine-month period (which included a work interruption for the Lake Ontario winter), Andrew Green and crew set about executing their carefully devised master plan to eradicate modern vestiges that never felt at home on this Donald Ross gem. The property was allowed to breathe again with the removal of some poorly situated trees (and enhancing the roles played by the ones left behind). The work has been met with universal acclaim, sending a great signal that Oak Hill realizes it's more than simply a major venue.
We've seen this trend for two decades now. Golf in America at all levels improves when the leadership clubs do just that — lead. If our most fabled clubs are content to rest on their laurels, what message does that send? The opposite is happening, and that makes getting into the U.S. Top 100 more difficult than ever.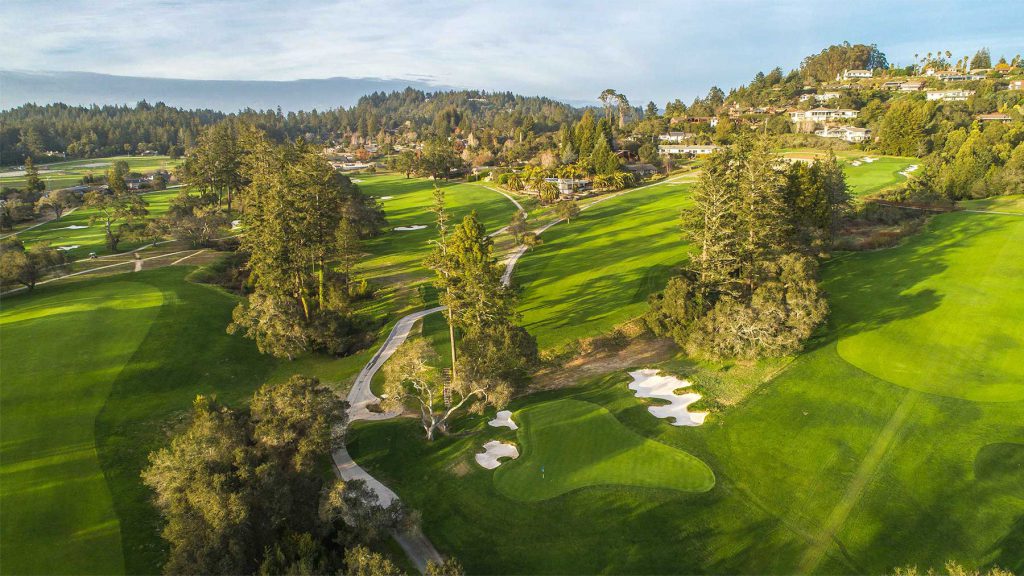 Other giants, including Oakland Hills (No. 35) and the Lower Course at Baltusrol (No. 69), shut down this year, both embarking on transformative restoration projects under the practiced hand of Hanse Design. Gone will be the wasp-shaped fairways that narrowed in from both sides at Oakland Hills, dictating what the golfer was supposed to do from the tee; driving decisions will be more complicated now and in part depend on the day's hole location, as Donald Ross always intended. Regarding Baltusrol, one of A.W. Tillinghast's most sophisticated bunkering schemes ever will be reintroduced when the course opens again in 2021. Similarly, we await to see what renovations Jack Nicklaus is cooking up at Muirfield Village (No. 51). You can check them out yourself during the PGA Tour's 2021 Memorial Tournament.
Next year, Scioto CC in Columbus, Ohio, does the same with Andrew Green. Brook Hollow, a feature-laden Tillinghast in Dallas, reopened the end of October. This Tillinghast course has long charmed golfers — and that's before they shut it down and let Keith Foster do his thing. Tillinghast's characteristically bold features are back in evidence, which are especially neat as this is one of the rare sandy sites upon which Tillinghast ever worked.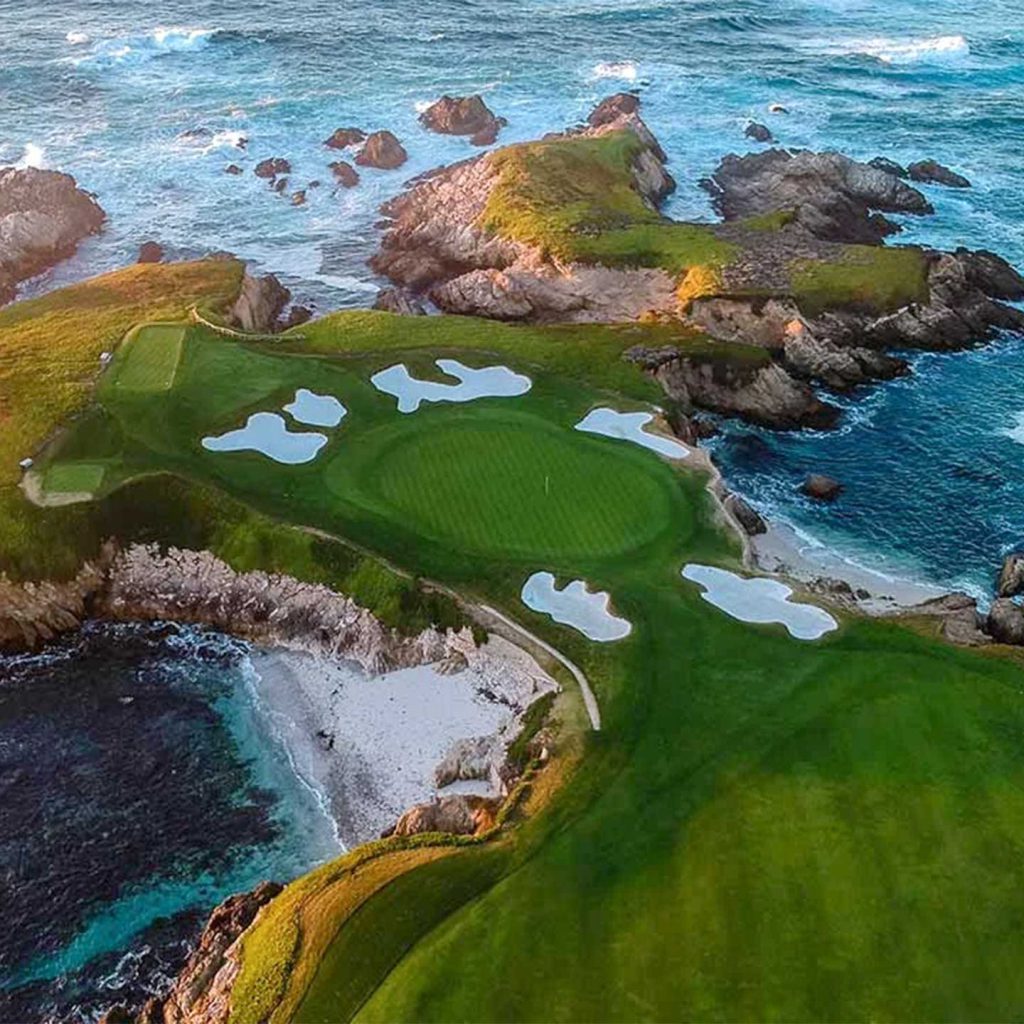 The actions of these clubs send a brutal message: If you're not moving forward, you're getting passed. The rub is that "moving forward" has different meanings. Maybe you replaced your cart paths? That's great, but our panel views golf as a walking sport. Maybe you added ponds to your Golden Age course to stiffen the challenge. That's your prerogative. But there's a renewed appreciation for designs that stimulate recovery options, not stifle them. Plus, if a course isn't desirable to play on a regular basis, has it done itself any favors
Happily, that's where rankings come in. In the November/December 2020 issue of GOLF Magazine (and here on GOLF.com) we've highlighted the path forward. Success stories abound. The amount of excellent restoration work being done is at a fever pitch and an all-time high.
Additionally, the good news here stateside is that we're playing on firmer fairways and harder greens than possibly ever. What a privilege it was to tour both the Honors Course (No. 63) and Trinity Forest in July this year. To see bouncy conditions in the heat of the summer is wonderful, because those are the very months that many of us play. If global warming is coming, we're ready, thanks to steadfast improvements in tolerant grasses that are conducive to good golf and to greenkeepers devoted to presenting their courses in a manner so that options abound.
Sadly, one course plummeted for conditioning, and that was Yale, where everything seemed to go wrong. Its longtime greenkeeper left in January. Then Covid hit. The course closed and was maintained only by a skeleton crew. Photographs in mid-August showed an unplayable course in neglect, with some greens more brown than green. The university has always had reasons the course lagged in conditioning, but 2020 was the year when our panel had had enough. Any design aficionado finds this turn of events heartbreaking, but when will Yale University do right and treat its prized asset as just that?
Across America you'll find a vast range of exceptional playing surfaces, from fescue fairways in the Pacific Northwest to bermuda fairways in the Southeast. Either way, bouncy conditions can exist year around. Plus, fewer courses are overseeding during the winter, so instead of rye fairways that offer attractive, verdant playing surfaces but slow down the ball, you get blazingly quick dormant bermuda. Beauty remains in the eye of the beholder, but increasingly, things that make for better playing surfaces (increased air circulation, less shade and dormant grasses) are redefining "beauty" all across this country. Additionally, courses that are wall-to-wall green draw tepid applause compared to those that dazzle with grasses rich in texture and contrasting colors. Cases in point: dramatic movers Kingsley (unranked to No. 79) and the Honors Course (+15).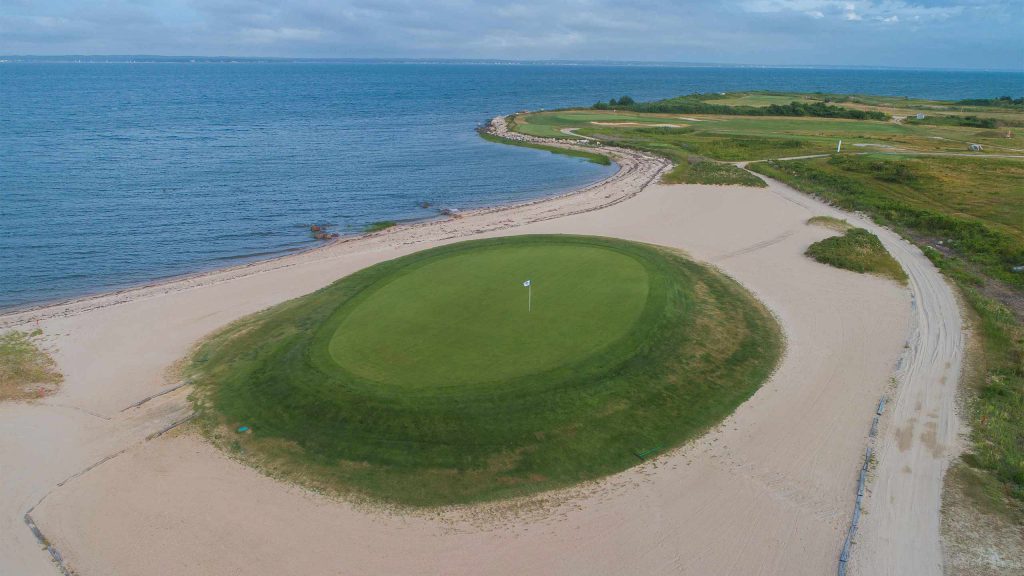 The highest level of architecture occurs when the player is given a multitude of options in response to both design (width, short grass) and agronomy (surfaces that release the ball). Great designs don't stifle bold play; they encourage it. When you leave a course thinking about how you'll attack it differently the next time you play it, that course has done its job.
As you peruse the various lists in this issue, you'll realize that the days of narrow fairways and flanking bunkers is not what energizes golfers anymore, to say nothing of raters. We want puzzles, conundrums and options. "Thinking" your way around a course is gratifying and why we keep returning to the sport.
No doubt, this country of ours had a tough year. Yet through it all, its resplendent and natural beauty — and its courses — remained, graciously lying in wait for golfers to have fun and gain solace. Covid made us all slow down. When we did, we definitely liked what we saw.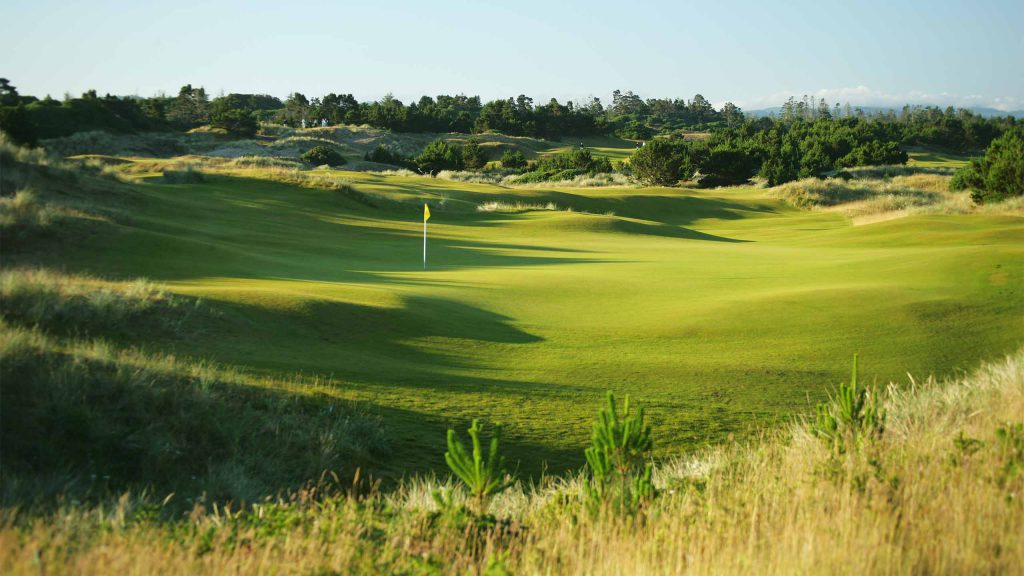 To amplify on the country's geographic diversity, GOLF has, for the first time, broken the country into four regions and ranked the top 50 in each. Even each region is shockingly diverse. Just look at the West: The Arizona desert is home to a concentration of courses like few other spots in the world. Meanwhile, Wyoming has fewer courses per square mile than any in the contiguous states. Prefer a treeless environ? Options abound. Coastal golf your thing? Say hello to the five courses (Nos. 19, 38, 44, 66, 80) at Bandon Dunes. Island golf? You have heard of Hawaii, right, and Nanea (No. 94)? From golf through lava fields to the tops of mountains, the Pacific region alone has you covered.
Our hearts break as tens of thousands of jobs in the hospitality and travel industry hang in the balance, based on what life will look like on the other side of Covid, but we're grateful that golf has managed to keep thousands of people employed and provide a safe release for tens of thousands more. This country has always flourished because it is a nation of doers. Even if your comfort level for travel has narrowed, our regional breakdown offers must-plays in your area you can reach by car. If a course is anywhere on our rankings, we guarantee you're in for a treat.
Source: golf.com