A good ballstriker in golf is a golfer whose full swings – shots with woods, hybrids, and irons – result in dead-solid contact over and over again. The golfer who is ultra-consistent in impact position – at making great contact – is a great ballstriker.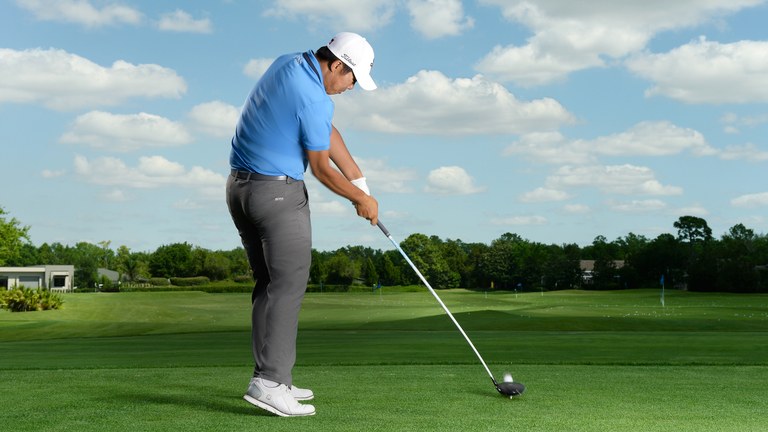 What Is a Good Ballstriker in Golf?
All Golfers are Ballstrikers…
… but some of us are better than others. When you hear television announcers call a tour pro "a great ballstriker," it means that golfer rarely makes contact on the heel or toe of the clubface, rarely catches it fat or thin. They are placing the club on the ball on the same spot on the clubface time after time.
Gary Adams, the father of the metal wood, once told a story about trying to sell tour pros on early versions of a metal driver. He found Johnny Miller on the driving range and told him that a metal driver would help reduce the bad effects of any mis-hits. Miller responded by simply lifting up his golf club and pointing to a dime-sized area of wear on the face – the tiny little spot where he made contact over and over.
Being a good ballstriker also implies the ability of a golfer to "work the ball" – to make the ball move right or left, or to flight, the ball up or down.
More than anything else, "good ballstriker" implies the golfer repeatedly pulls off the wood and iron shots he or she is trying to hit, with accuracy. Putting the ball where you want it to go, over and over again: that is great ballstriking.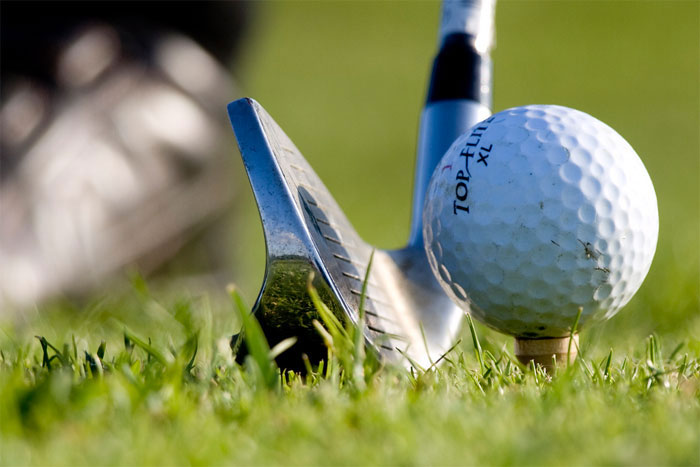 But Being a Good Ballstriker Doesn't Guarantee Success
Being a great ballstriker doesn't mean you hit it perfectly every time, just more often than most of your peers – enough so that they take notice.
No golfer ever has hit it perfect every time. Even the very best ballstrikers – Ben Hogan, Lee Trevino, Nick Price, Miller, Joyce Wethered and Tiger Woods in his prime, to name just a few – suffered mis-hits.
As Hogan once said, "This is a game of misses. The guy who misses the best is going to win." Those golfers called good ballstrikers miss the least.
Being a great ballstriker also doesn't guarantee you a good score. If you have a lousy short game, you're in trouble no matter how good a ballstriker you are.
Likewise, you can be a mediocre ballstriker, or have a poor ballstriking round, and still score great if your short game and putting are fantastic.
And some golf greats were mediocre to poor ballstrikers. Walter Hagen, for example. Once, after being crushed by Hagen in a 72-hole match, Bobby Jones said of the wild-driving Haig: "When a man misses his drive, and then misses his second shot, and then wins the hole with a birdie, it gets my goat." Hagen was such a fantastic short-game player he could get away with wildness in his long game.
Moe Norman was a legendarily good ballstriker who, because of both a poor short game and personal quirks, never achieved success on the PGA Tour.
Ballstriker vs. Ballstriking
"Ballstriker" and "ballstriking" refer to the same thing, but "ballstriking" is also the name of a statistical category kept on the PGA Tour. That stat is a combination of PGA Tour players' driving performance and greens in regulation.
Alternate spellings: Both terms can be spelled as two words rather than one – "ball striker" and "ball striking." We've also seen the terms hyphenated.
Soucre: liveabout.com