LPGA commissioner Mike Whan led what amounted to a homecoming pep rally during Solheim Cup media day Monday in Des Moines, Iowa.
He told Iowans the festive nature of the international biennial women's team event will be unlike any golf competition the state has ever hosted, including the last major it hosted, the U.S. Senior Open in 1999.
"No offense to the USGA and no offense to men over 50, but this ain't no Senior Open we are bringing here," Whan said. "I'm sure that was fun, but I promise you this won't feel like that."
Whan said he has actually lost his voice screaming support to players watching Solheim Cups.
"This is an event where the 'quiet please' signs go away," Whan said. "We don't want that. You'll be quiet for a couple seconds and then start screaming again. This is a football game that met a soccer match that met MMA."
The United States vs. Europe women's team event is less than two months away (Aug. 18-20), and Whan joined U.S. captain Juli Inkster and potential American team members Jessica Korda and Austin Ernst in whipping up enthusiasm. The event will return to network television for the first time in 15 years, with NBC announcing this week that it will air Sunday singles matches beginning at 4 p.m. ET on Aug. 20. Golf Channel will air all three rounds, including early Sunday singles play from noon-4 p.m. ET, and will also air the opening and closing ceremonies.
During media day, Inkster announced plans to more fully enlist the support of American fans attending Friday, Saturday and Sunday rounds at Des Moines Golf and Country Club. She is calling for fans to wear red on Friday, white on Saturday and blue on Sunday.
"I'd love to have a red out, a white out and a blue out," Inkster said.
Inkster wants it colorful and noisy.
"I love that my team feeds off that," Inkster said.
---
---
The Americans defeated Europe in an epic Sunday comeback in Germany two years ago. The Europeans won the two Solheim Cups staged before that, including the last played in the United States, when the Euros won in a record rout at Colorado Golf Club in 2013.
Overall, the Americans lead the competition, 9-5.
The American roster will be finalized at the conclusion of the Ricoh Women's British Open on Aug. 6.
"We still have three majors left with double points," Inkster said. "We still have a lot of golf to play."
The top eight Americans on the final U.S. Solheim Cup points list will make the team, as will the two Americans who are positioned highest in the world rankings who aren't already qualified on points. Inkster will also make two captain's picks at the conclusion of the Ricoh Women's British Open.
---
Here is the updated U.S. Solheim Cup points list:
1. Lexi Thompson, 612
2. Stacy Lewis, 386.5
3. Gerina Piller, 350.5
4. Cristie Kerr, 338.5
5. Jessica Korda, 299
6. Brittany Lang, 247
7. Austin Ernst, 227
8. Michelle Wie, 214
9. Angela Stanford, 211
10. Danielle Kang, 202.5
11. Brittany Lincicome, 192
12. Mo Martin, 178
13. Lizette Salas, 162.5
14. Jennifer Song, 134
15. Marina Alex, 128.5
16. Alison Lee, 124
*Points are awarded to top-20 finishers in LPGA events, with first place earning 60 points, second place getting 30, third place taking 28.5 points and on down to three points for 20th place. Points are doubled in major championships.
---
Here is the U.S. Solheim Cup World Rankings List:
1. Mo Martin (No. 37)
2. Brittany Lincicome (No. 40)
3. Danielle Kang (No. 42)
4. Angela Stanford (No. 48)
5. Lizette Salas (No. 53)
*This list features the highest ranked Americans who aren't among the top eight on the U.S. points list. The top two on this list at the conclusion of the Ricoh Women's British Open will qualify for the team.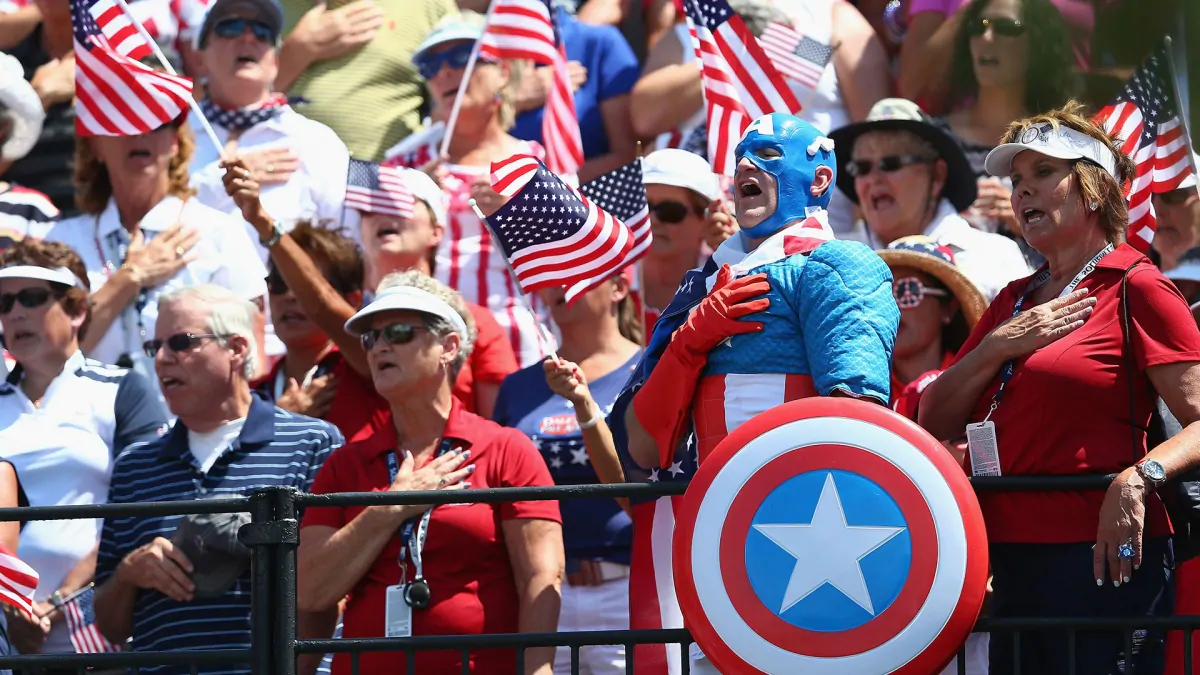 Source: Internet