CHARLOTTE, N.C. – Perspective can be a funny thing.
On one hand, Justin Thomas returned to Quail Hollow Club this week for the first time since he won last year's PGA Championship, which was played at the Charlotte-area gem.
In August, Quail Hollow played much differently, largely because of different grass (Bermuda) and hard and fast conditions. In May, when the course hosts the Wells Fargo Championship, the course is over-seeded with rye grass and normally plays a little slower and easier.
But when Thomas was asked which version of the course he would rather play, there was no ambiguity.
"I wish it was exactly like it was at the PGA," Thomas laughed. "I like the Bermuda grass just from a comfort level."
---
Wells Fargo Championship: Articles, photos and videos
---
Predictably, Rory McIlroy, a two-time winner of the Wells Fargo Championship who tied for 22nd at last year's PGA, had a much different answer.
"I like this one," McIlroy smiled. "The rough is way more predictable. You're not going to get the flyer, you basically know how it's going to come out and you can control your ball a little bit. It's a little easier, it sort of sets up a little better for me."
McIlroy estimated Quail Hollow will play two to three shots easier this week than it did for last year's PGA Championship. During last year's PGA, Quail Hollow played to a 73.46 stroke average, the toughest on Tour in relation to par. By comparison, the scoring average at the 2016 Wells Fargo Championship at Quail Hollow was 72.95.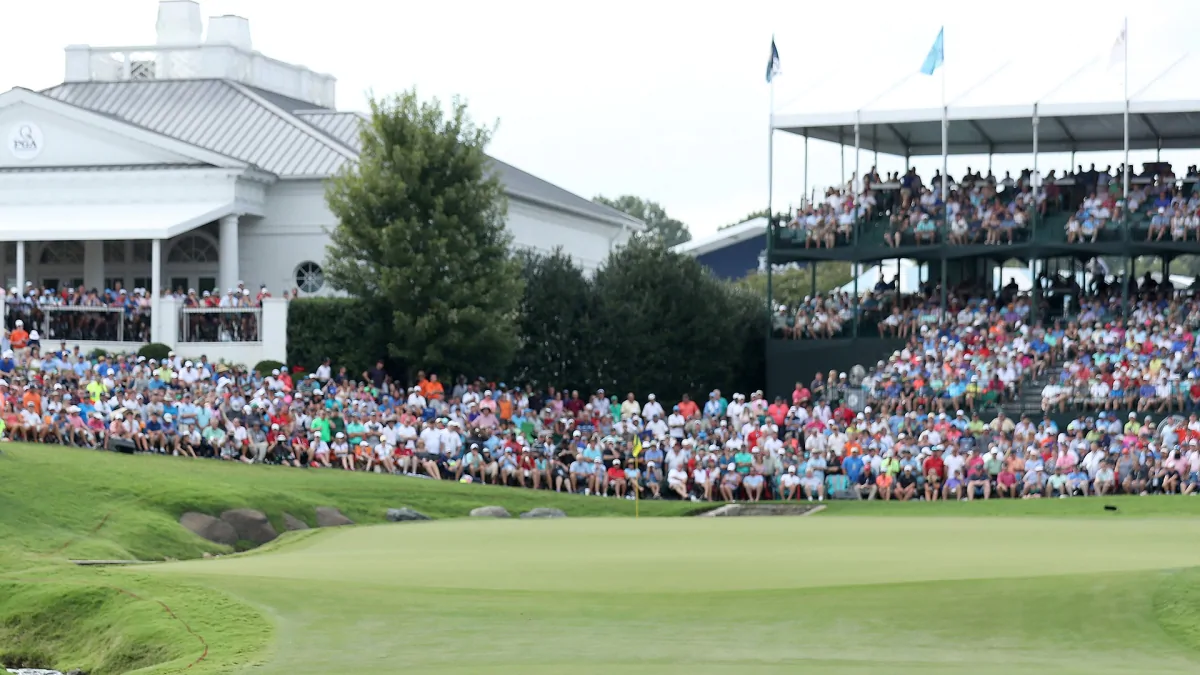 Source: Internet