We've all been there. We make a big number early in a round, and mentally we pack it in for the day, believing our shot to break 100/90/80 is gone before we've even worked up a sweat.
The next time this happens to you, remember the case of Max Rottluff, who made a 10 – a 10! – on a par 4 early in the first round of the Web.com Tour Finals and found himself 6 over par after only two holes. And he had to hole out from the fringe to keep it to a 10!
---
Full-field scores from the Web.com Tour Championship
---
Rottluff, a native of Germany who played collegiately at Arizona State, bore down after that, never dropping another stroke. Not only that, but he made seven birdies – two on the front nine and five on the back – to shoot a 1-under-par 70.
Rottluff started the Web.com Tour Finals in 82nd place, so he has a long way to go to reach the top 25 and earn a PGA Tour card. (He did follow his 70 with a 66 in the second round, so he's headed in the right direction.) He finished 64th on the Web.com Tour's regular-season money list, which guarantees him a full exemption on that tour next year.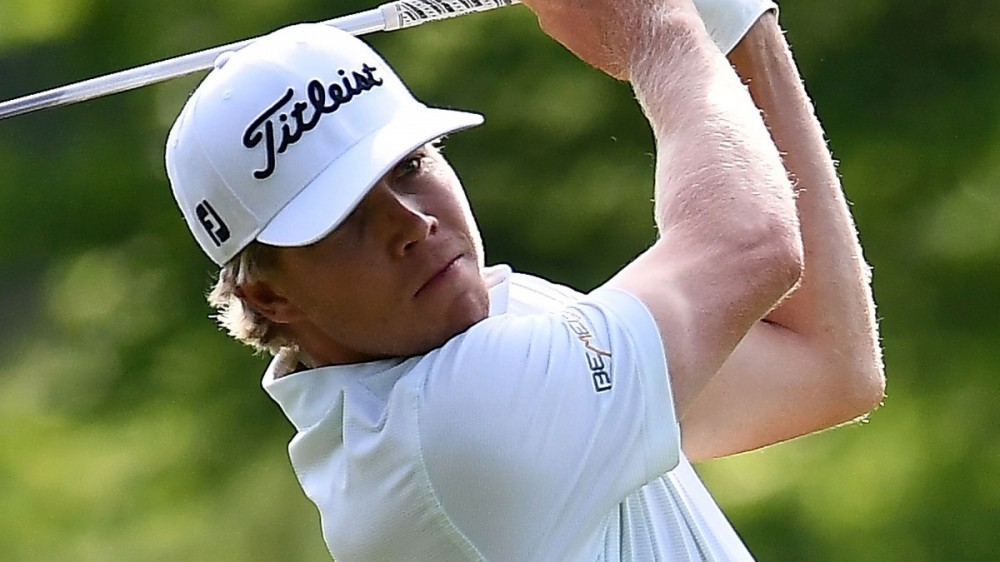 Source: Internet