After making five birdies and turning in what most would deem a respectable score at The Greenbrier, Bubba Watson became his own harshest critic.
Watson shot a 2-under 68 on The Old White TPC, a short drive from where he and his family have a property in the West Virginia mountains. But as the only three-time winner this season on the PGA Tour and making his first start since a comeback victory at the Travelers Championship, Watson didn't hold back when asked to describe his effort.
"I feel miserable. It was a terrible round of golf," Watson told reporters. "Just no confidence. I played scared golf. My score shows a couple under par, but it was really bad."
---
Full-field scores from A Military Tribute at The Greenbrier
A Military Tribute at The Greenbrier: Articles, photos and videos
---
Watson made three birdies over his first seven holes, but he had some trouble on No. 11, his second hole of the day where he made a bogey. The southpaw found a fairway bunker and jammed his wrist while trying to hit the ball back into play, which continued to nag him throughout portions of the round.
"As it got hotter, it stretched out, and I was trying to work on it a little bit, trying to stretch it out," he said. "It took a couple holes. Basically like a stinger, it went out after a couple holes. Once you make a birdie, it's good."
Watson got it to 4 under on the day before a double bogey on No. 8, his 17th hole of the day, dropped him five shots off the early pace set by Joaquin Niemann. While he's certainly not near the bottom of the leaderboard, it's still a disappointing day in the eyes of one of the Tour's most eccentric talents.
"I mean, I didn't shoot myself out of it. I'm still there, but it was just tough," Watson said. "I really want to play well here. I feel like I was hitting the ball really well coming into this week. So it's just heartbreaking to start, you know, falling back and not trusting what I've been doing all year and the last couple weeks."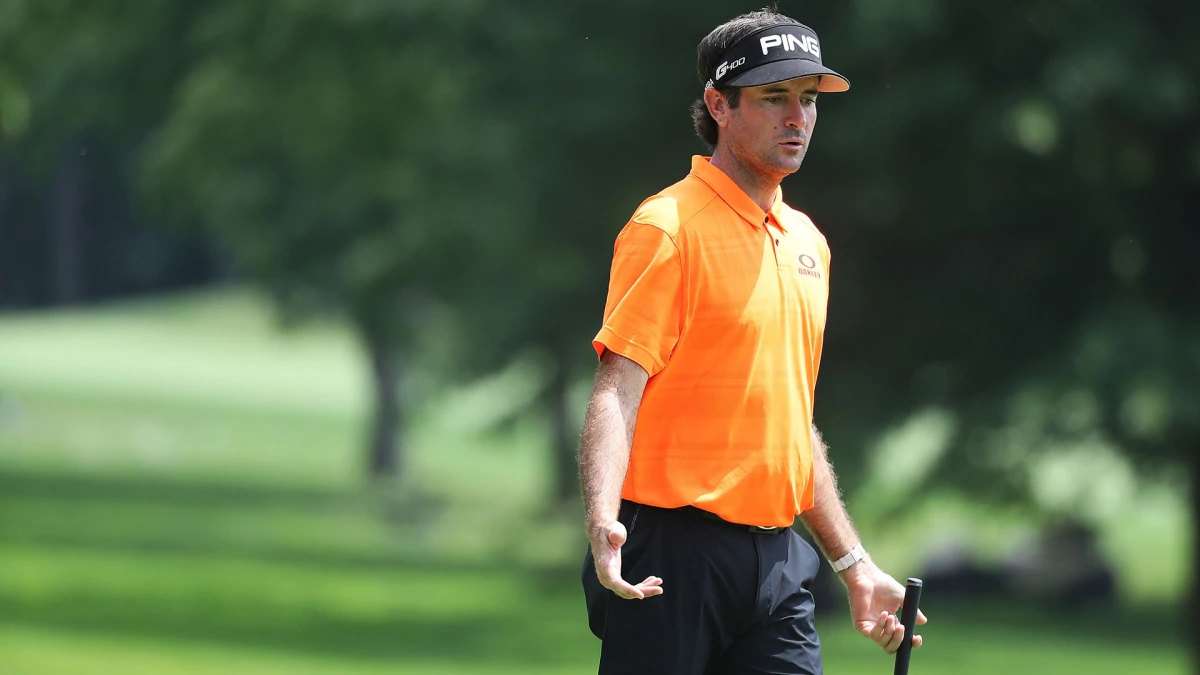 Source: Internet