SOUTHAMPTON, N.Y. – In the end, even a record-tying performance wasn't enough for Tommy Fleetwood at the U.S. Open.
Fleetwood started the final round at Shinnecock Hills six shots off the pace, but he quickly moved up the board with a run of four birdies over his first seven holes. He added four more in a row on Nos. 12-15, and he had a 9-footer for birdie on No. 18 to become the first player to ever shoot a 62 in the U.S. Open.
He missed, and that proved to be the difference – for both the record and the tournament.
Fleetwood waited around in player hospitality for the next three hours while the leaders finished, alternating between watching the golf (with sandwich in hand) and playing with his newborn son, Frankie. He was on the chipping green when Brooks Koepka completed play at 1-over 281, successfully defending his title and finishing one shot ahead of Fleetwood.
"Brooks kept giving me like a little bit of hope, and then he'd hole a putt just to stab you in the stomach a little bit," Fleetwood said. "I always just had that feeling that I was one shy, so I never really got massively, massively excited."
---
U.S. Open: Scores | Live blog | Full coverage
---
This was the first year the U.S. Open would have gone to a two-hole, aggregate playoff, so Fleetwood needed to stay loose for a possible overtime that in previous years would have instead been an 18-hole playoff on Monday. He emerged from the locker room and headed to the range to warm up after Koepka birdied No. 16 to take a two-shot lead with two holes to play.
"I just thought, 'I should really go up, because you never know,'" Fleetwood said. "I mean, the worst thing that could happen is if something did happen and I wasn't really ready, so it's better warming up with that intention."
The solo runner-up is a career-best major finish for Fleetwood, who also finished fourth last year at Erin Hills. He now shares a piece of tournament history, becoming just the sixth player to shoot a 63, joining a list that includes Jack Nicklaus, Tom Weiskopf, Johnny Miller, Vijay Singh and Justin Thomas.
And after torching a demanding layout to the tune of eight birdies, he insisted he won't dwell much on the final putt that got away – even though Koepka's closing bogey meant that it ultimately made the difference.
"The putt on 18, I actually wanted more for the 62 at the time, and then it became a thing for the tournament," Fleetwood said. "Obviously, that's the putt that will play on your mind because that was the last shot you hit and that was your chance. But I missed some putts in the week, and I made some putts. I think everybody did. And your score is your score. And for me, just getting that close to winning a major again, I think that is the ultimate thing I'll take from it."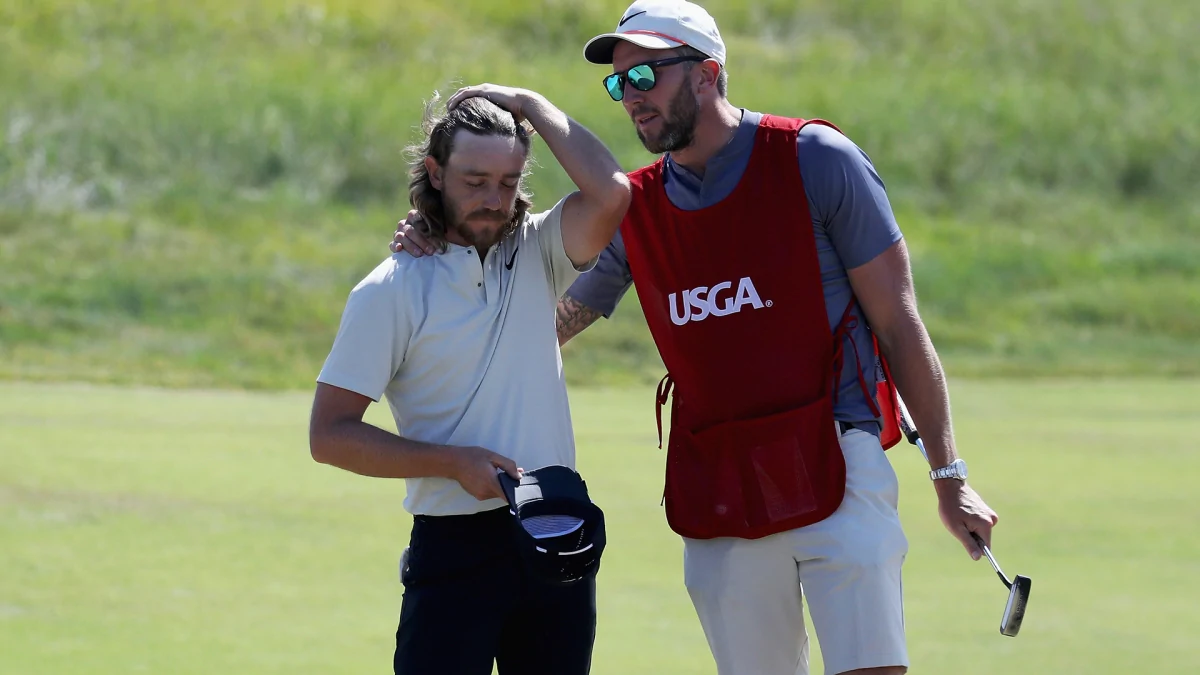 Source: Internet