Tiger Woods still hasn't confirmed he will be returning to competitive golf as he continues to recover from multiple back surgeries, but it's looking more likely with every new swing video he posts to social media, the latest of which came Sunday.
Woods, who has not played competitively since withdrawing from the Omega Dubai Desert Classic in February, posted a video of himself teeing off with a driver – while wearing red, obviously.
The video comes just a couple weeks after the 41-year-old acknowledged there was a possibility he may never return to the professional ranks. Since then, Woods has teased two videos of himself making a full swing with an iron, one in front of a crowd at the Tiger Woods Invitational in California.
Woods also made headlines earlier this week for the equipment he was using, after photos of his bag were taken showing a batch of clubs marked by his personal TGR logo.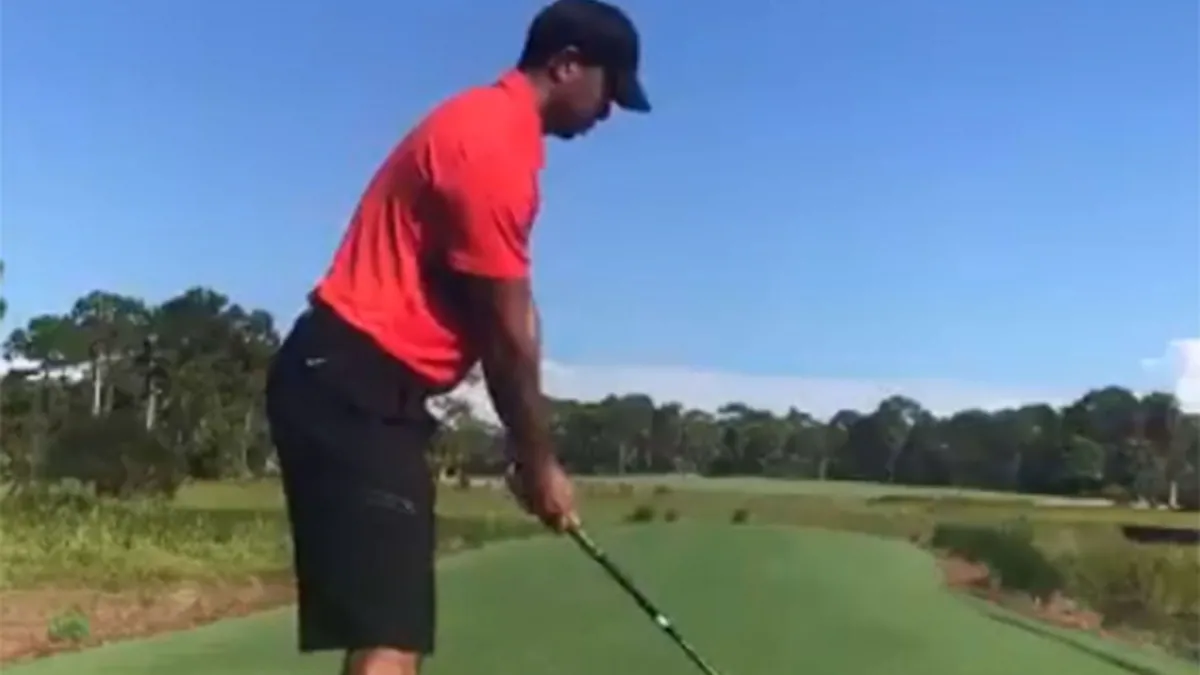 Source: Internet