MEXICO CITY — Tiger Woods couldn't help but laugh.
For whatever reason, the first-tee starter at the WGC-Mexico Championship — after rattling off the usual list of career achievements — introduced the 14-time major winner to the Chapultepec crowd as "Tiger … Tiger … TIGER WOODS!"
What an introduction. ?⬆

Welcome to Mexico, @TigerWoods. pic.twitter.com/cUnnu4qXAY

— PGA TOUR (@PGATOUR) February 22, 2019
Things quickly went downhill from there.
With a 5-wood in hand, Woods pulled his opening tee shot at the drivable par-4 first to the left and was soon told he had to reload, that the ball was out of bounds.
His breakfast ball followed on the exact same line and only avoided the same fate by hitting a tree and staying barely in bounds.
First shot for Tiger Woods @WGCMexico?

Out of bounds.

A double bogey to start. pic.twitter.com/8oV7DdhK2u

— PGA TOUR (@PGATOUR) February 21, 2019
---
Full-field scores from the WGC-Mexico Championship
WGC-Mexico Championship: Articles, photos and videos
---
"It was on the same exact line," Woods said.
From under a bush, Woods punched out into a greenside bunker, from which he managed to get up and down for a double bogey-6. But it could have been worse. That second ball could have flown off the map, too.
"Well, I was trying to cut it and I pulled across it to try and cut it and hit it dead off the toe," he explained. "Hit both of them dead off the toe. It's just not going to cut when you hit it off the toe. Didn't cut."
Asked what exactly he was thinking when that second ball was in the air sailing left, he was frank: "Well, this could be a pretty big number."
As for that first-tee introduction, five hours later Woods still didn't know what to make of it.
"Yeah, because he said my name three times, is that right?" Woods asked with a quizzical look on his face. "Three or four times?"
It was three.
"Three," he said back. "Yeah, that was different."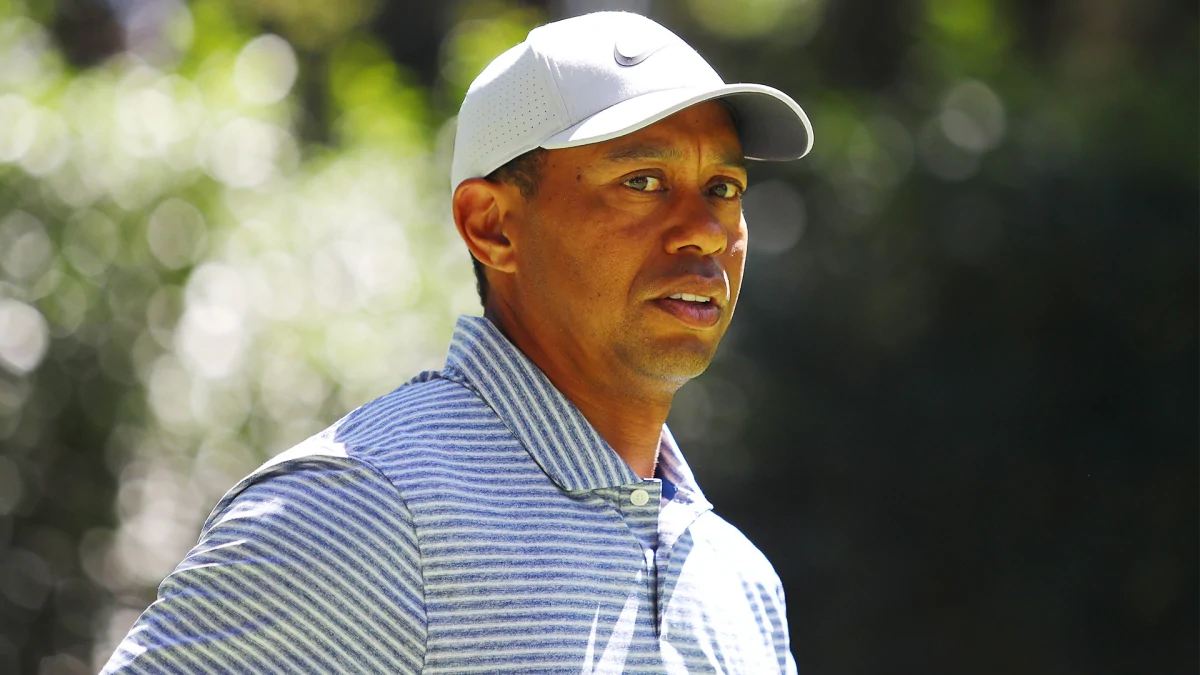 Source: Internet