I'll take "Things I never thought we'd see" for $500, Alex. #PresidentsCup pic.twitter.com/dcJiRs9xrZ

— Golf Channel (@GolfChannel) October 1, 2017
Tiger Woods and Phil Mickelson were rivals for many years, but they have come together over the last few years to help turn around the U.S. teams in the Ryder Cup and the Presidents Cup.
So it was great to see the two superstars hug it out after Mickelson wrapped up his 2-and-1 singles win over Adam Hadwin Sunday at Liberty National.
Woods also spoke about how he and Mickelson have helped to turn the U.S. team around.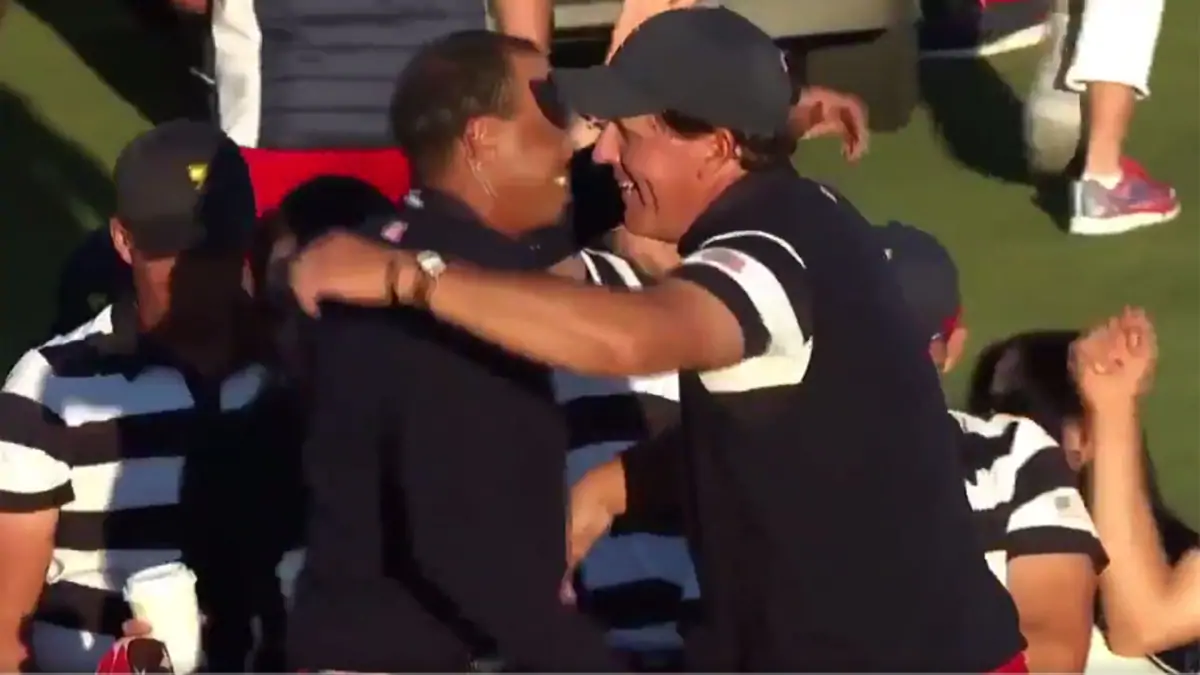 Source: Internet