They say there isn't room for pictures on the scorecard, but there's plenty of room on the Internet.
Justin Thomas birdied the 443-yard, 14th hole Thursday at Waialae Country Club by aiming out over the trees and successfully cutting the very large corner of the dogleg left par-4.
The shortest distance between two points…

?️‍♂️—————— ⛳️
?pic.twitter.com/XweRoVOseY

— Golf Channel (@GolfChannel) January 11, 2019
Thomas' drive came to rest 340 yards from the tee, leaving a flip wedge from 73 yards. Here, in case the video didn't paint a clear enough picture, is a ShotLink rendering of his line off the tee.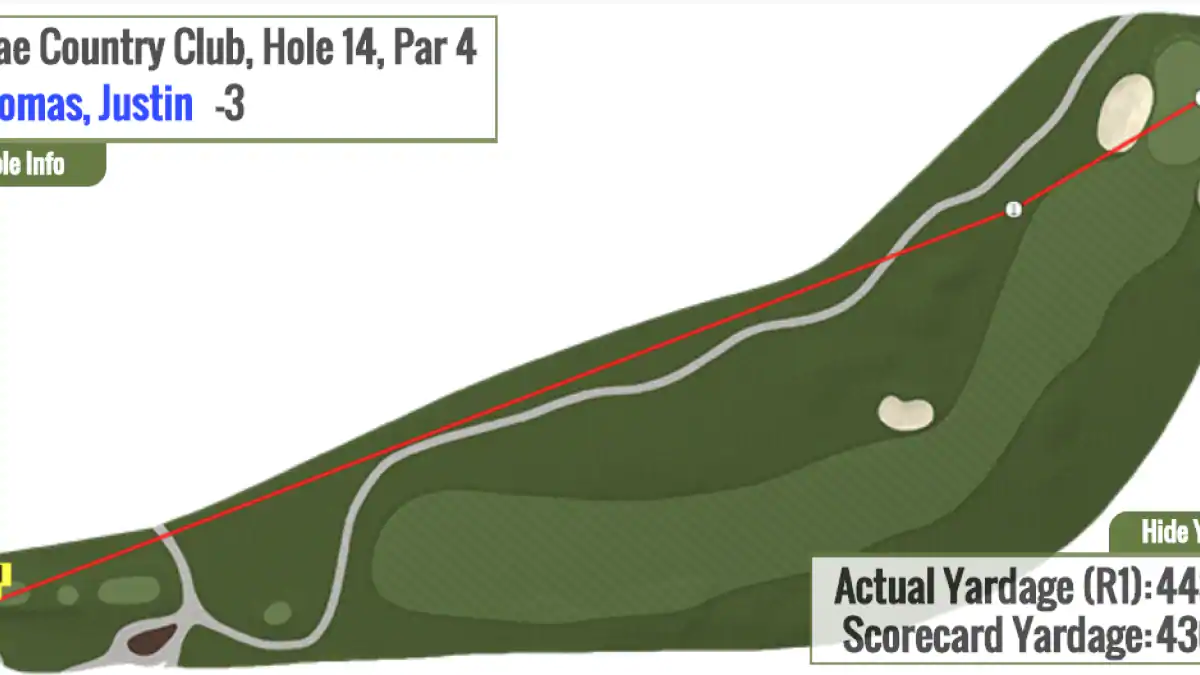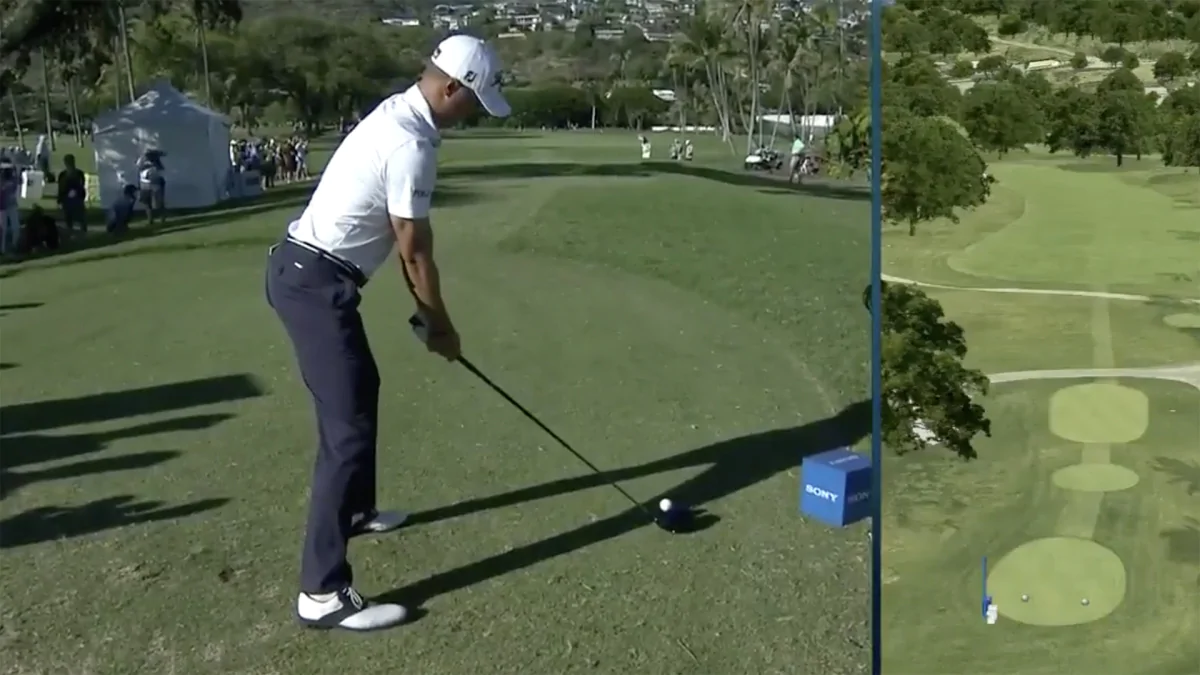 Source: Internet