It wasn't quite Bill Haas at the 2011 Tour Championship, but the second round of the Arnold Palmer Invitational featured a couple of impressive shots from the water.
First it was Hideki Matsuyama doing the hokey pokey on the 11th hole, managing to make a bogey after playing this shot with one foot in the water and one foot out of it:
One foot in the water. One foot on land. One GREAT shot.#QuickHits pic.twitter.com/sCbPz6EYFX

— PGA TOUR (@PGATOUR) March 16, 2018
He was one-upped by Kevin Streelman a short time later, who played this shot on the the par-5 sixth hole with both feet in a lake, eventually saving par:
No shoes, no problem.#QuickHits pic.twitter.com/fbcu14vBZ6

— PGA TOUR (@PGATOUR) March 16, 2018
As long as golf courses continue to feature water hazards, there will be players willing to get a little dirty and play out of them, and for good reason.
While Matsuyama finished his second round easily inside the cut line, Streelman got in the clubhouse on the number (1 over), and if he can make a run this weekend, it will be because of that shot on Friday that required him to take both shoes off.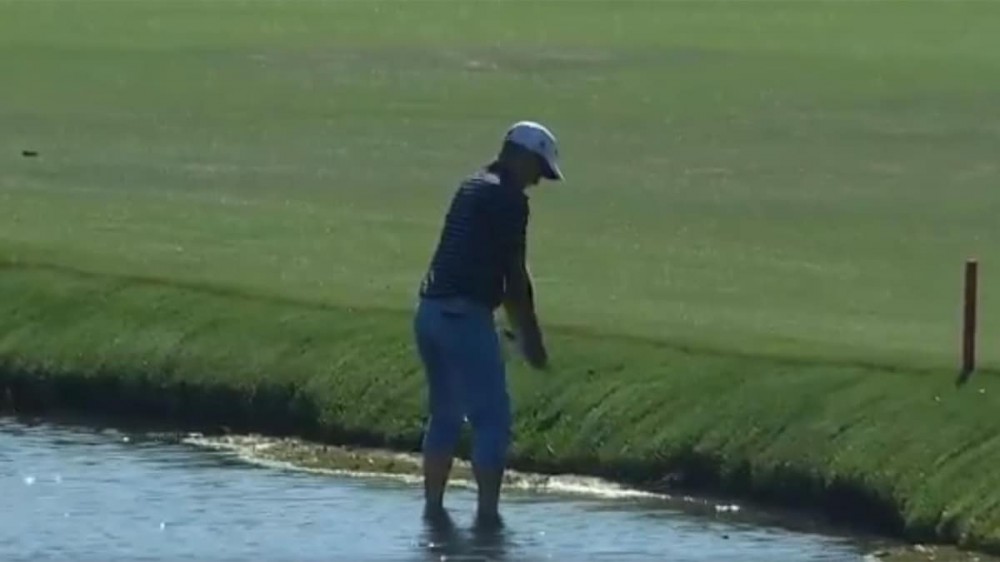 Source: Internet