AUGUSTA, Ga. – Patrick Reed heard the roar and knew what had just happened.
Standing on the eighth tee box with a two-stroke lead, the clamor was unmistakable – Rory McIlroy, playing in the group ahead, had just eagled the eighth to tie Reed at 9 under par.
Reed wasn't worried because, as he explained, he still had the same holes to play, and he produced his own magic.
From the fairway at the par-5 13th hole he hit what he described as a hard 4-iron from a hanging lie to 14 feet.
Masters 2018: Patrick Reed | 13th Hole, Round 3 pic.twitter.com/tsd9MjeYRf

— Masters Highlights (@MastersMoments) April 7, 2018
"I've had that putt so many times it feels like in the past, but normally it's for birdie not eagle, and it breaks a lot more than it looks. I was able to get it high enough and allow it to drip over the edge," he said of his eagle putt.
That was the first pair of crystal glass, awarded a player who makes an eagle at the Masters, and a two-stroke lead.
Two holes later, Reed hit a "cut 3-wood" short and right of the green and chipped in from 27 yards for his second set of crystal glasses.
.@PReedGolf extends his lead to five after recording his second eagle of the day on No. 15. #themasters pic.twitter.com/U0xRtG52q7

— Masters Tournament (@TheMasters) April 7, 2018
"I hit a nice little pitch and tried to get within a 3 foot circle," said Reed, who has played the 15th hole in 4 under par this week. "It's one of those that kind of with the lie and kind of uphill, you knew you could scare the hole. But when I hit it, it was breaking so hard to the left, I couldn't tell if it was going to go in or if it was just going to burn edges or anything like that."
Reed would finish with a 67 and a 14-under total, three strokes ahead of McIlroy.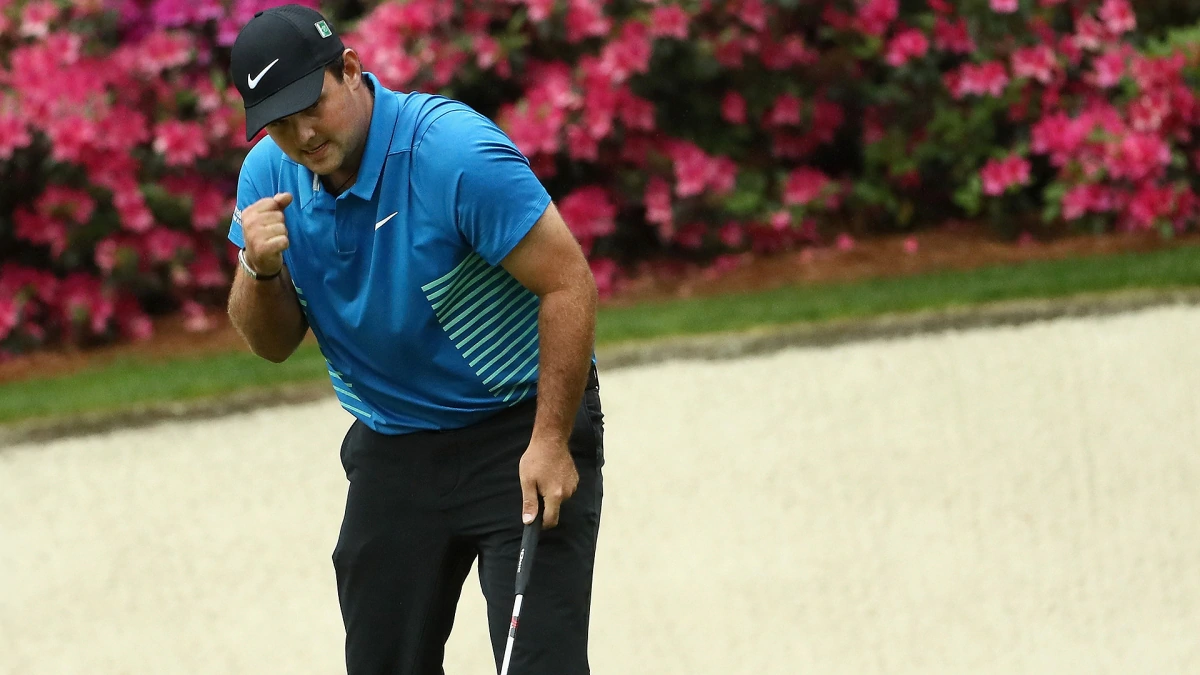 Source: Internet