Belen Mozo had a heck of a Friday at the McKayson New Zealand Open. She shot 7-under 65 to take a five-shot lead and made her fifth career hole-in-one.
Mozo aced the 150-yard, par-3 13th. An Infiniti car is on offer for a hole-in-one at the 13th … but not until the weekend.
"The last hole-in-one I found out someone had got one just before me so I missed the prize," Mozo said.
Nevertheless, she has a big lead going into the final two rounds, in search of her first LPGA win.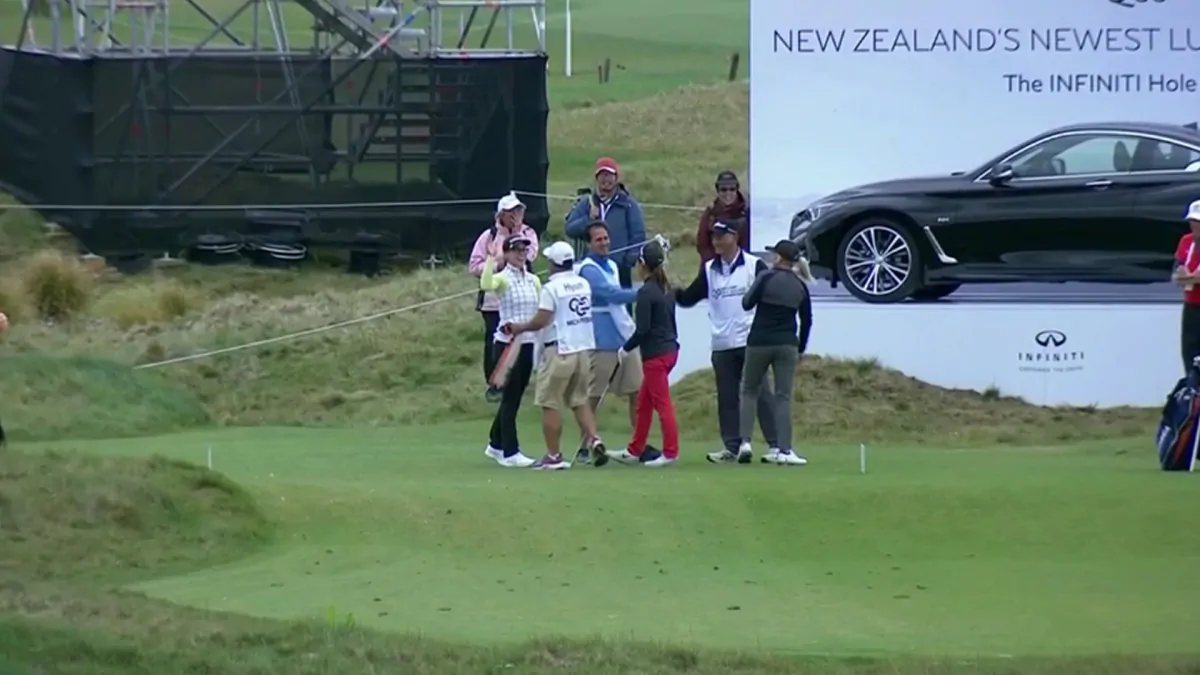 Source: Internet