The odds of a player getting an albatross during a round, it has been stated, are 6-million-to-1. The odds of a player getting a hole-in-one are around 12,000-to-1. Granted those odds are better for a tour pro, but what are the odds of doing both, in the same round, on back-to-back holes? Somewhere in the neighborhood of the U.S. national debt.
Joost Luiten holed this 4-iron from 227 yards on the par-5 11th during the second round of the Andalucia Valderrama Masters:
---
And then he nearly holed this tee shot on the par-3 12th:
---
The 2-2 run gave him sole possession of the lead.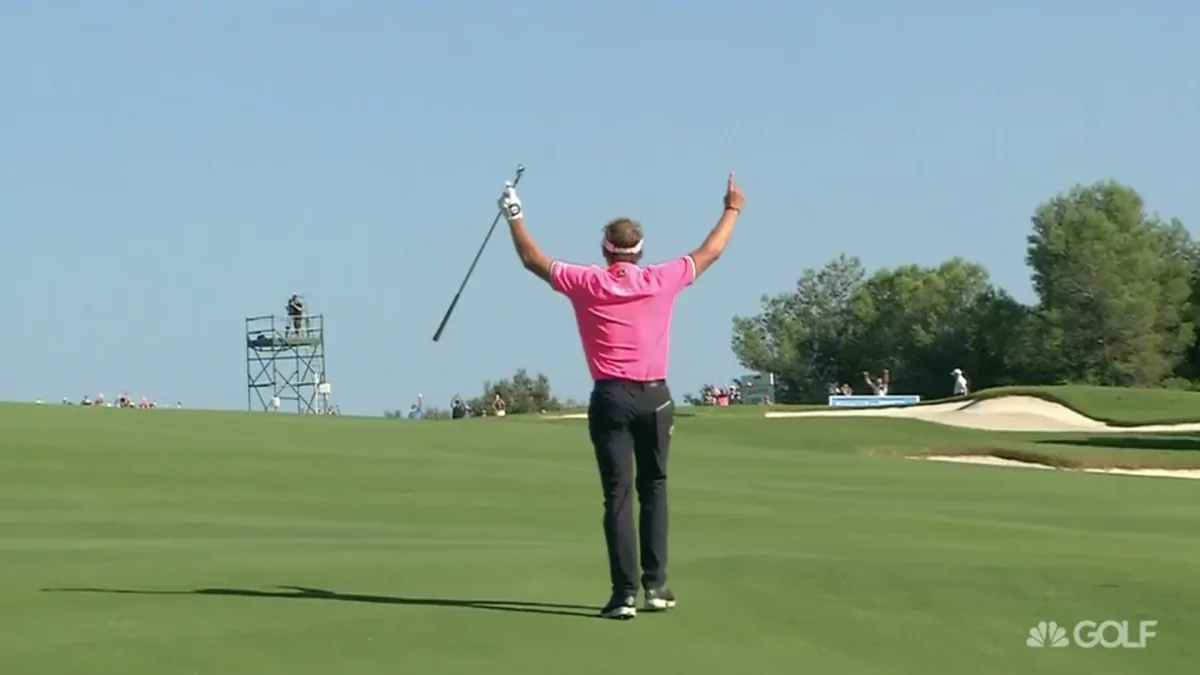 Source: Internet