Phillis Meti, the defending champion at the the Volvik World Long Drive Championship, blasted her final shot in the semifinals long enough to win … but she didn't beat the shot clock.
After missing the grid with her first seven drives, Meti needed to hit her last one longer than Heather Manfredda's 313-yard mark. She was able to launch her tee shot beyond that distance, but didn't make contact with the ball before the one-minute, 30-second timer (to hit a total of four drives) expired.
Manfredda, the 2013 champion, only kept one shot on the grid, but it was enough to advance to the finals.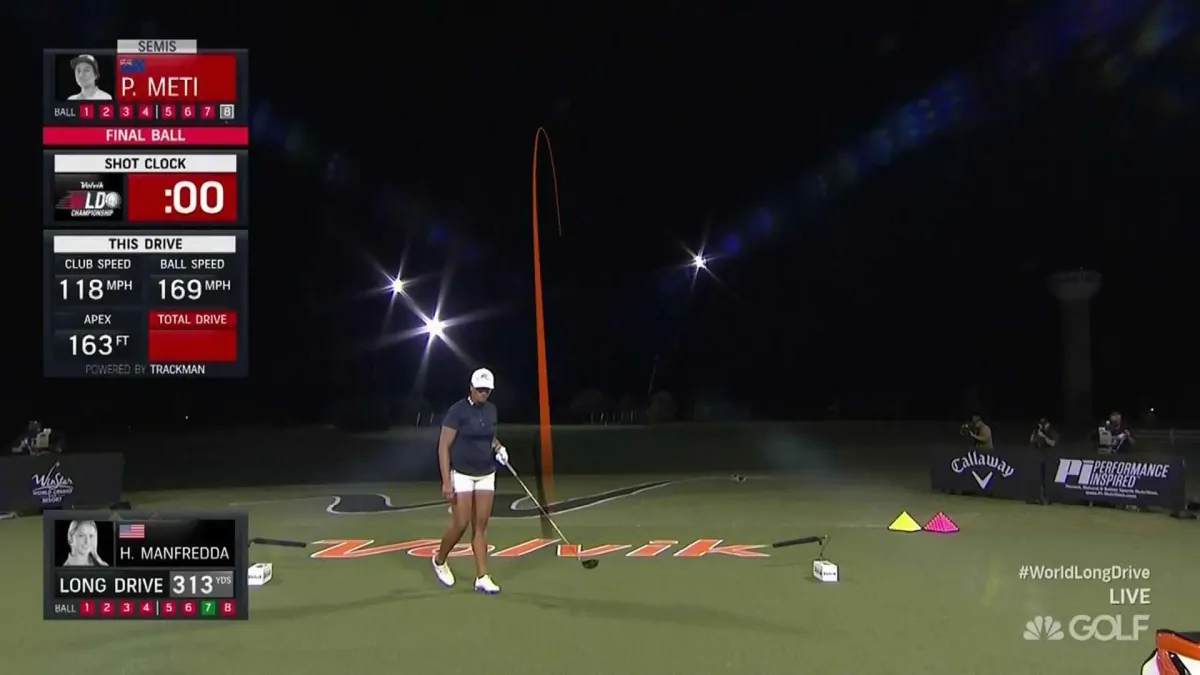 Source: Internet