More impressive, the birdie or the pants?#QuickHits pic.twitter.com/NXCw0Ih1y9

— PGA TOUR (@PGATOUR) January 19, 2018
John Daly on Friday somehow got up and down for birdie from the deepest bunker on the PGA Tour.
The sand to the left of the green on the 16th hole at the Stadium Course at PGA West sits 18 feet below the surface of the green.
That proved no problem for Daly, who cleared the lip three times taller than he is and then rolled in a 26-footer.
He fared just slightly better than former Speaker of the House, Tip O'Neill.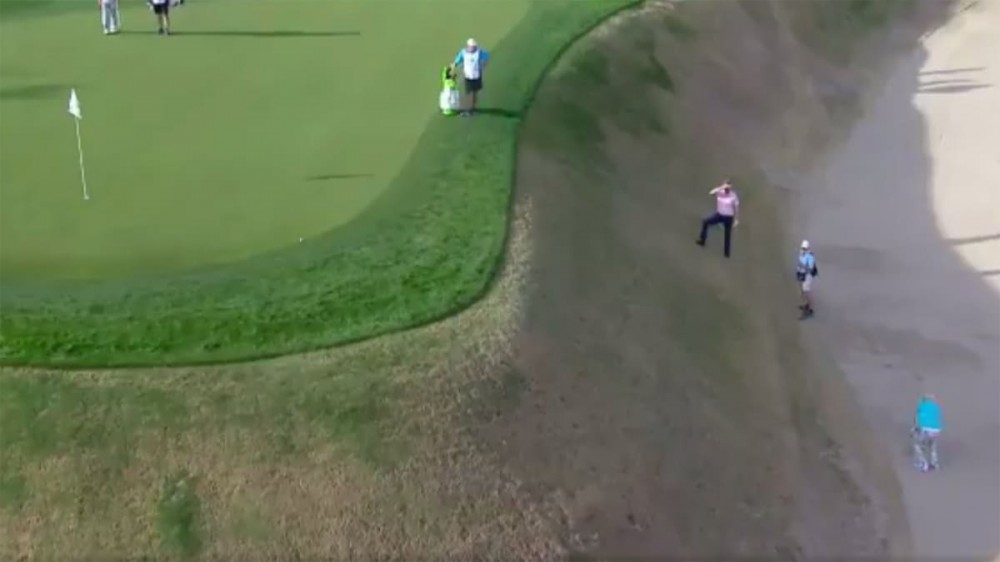 Source: Internet