AUSTIN, Texas – Bryson DeChambeau closed out Russell Knox, 3 and 1, on the 17th hole, but he likely rented out some real estate in Knox's head all the way back on No. 4.
It was there that DeChambeau's tee ball hit one of Austin Country Club's ubiquitous stone walls and bounded into the weeds right of the green.
"Oh, man, I blocked it just a fraction. And obviously you see it bounced off a rock and went into the brush," DeChambeau said. "Luckily we found it, and it was a downhill lie out of some particular brush. I'm going to hit it. If it comes out, it comes out, great."
It did come out. In fact, it came out great. The ball rolled across the putting surface and came to rest on the apron, leaving DeChambeau a 15-footer for par to halve the hole with Knox.
UNREAL. ?@B_DeChambeau with the best up-and-down you'll see all day @DellMatchPlay.#QuickHits pic.twitter.com/sqEYfRHjk7

— PGA TOUR (@PGATOUR) March 27, 2019
Asked how "soul destroying" a save like that can be to an opponent, DeChambeau joked: "I actually felt a little bad for Russ. I didn't mean to do that to him that early."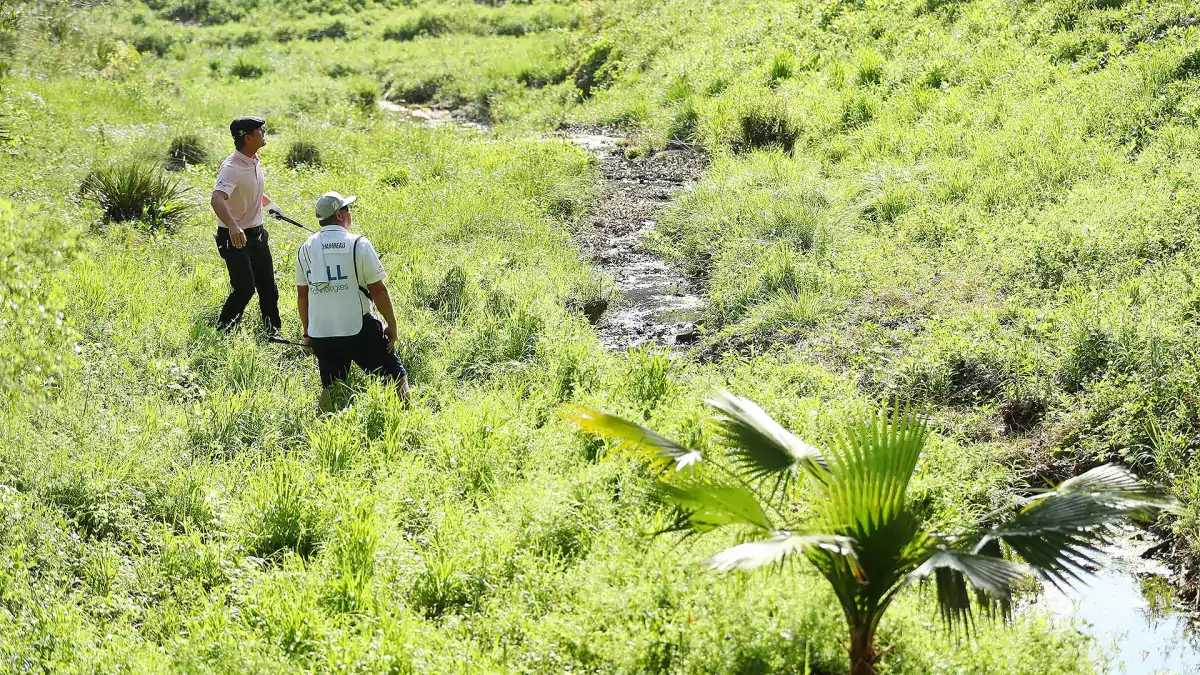 Source: Internet