DUBLIN, Ohio – PGA of America officials are onsite this week at the Memorial to fit potential members of the U.S. Ryder Cup team with their uniforms.
Although PGA officials said they are having the top 25 to 30 players on the U.S. point list get fitted, Tiger Woods, who is 33rd on the point list, was among those getting measured for a uniform at Muirfield Village.
---
Memorial Tournament: Articles, photos and videos
---
Woods is one of captain Jim Furyk's vice captains for the Ryder Cup, but his play in recent weeks has moved his name to the top of the list of potential players as well.
"Of course I want to play. I want to play as a player, I haven't played in a while," said Woods, who was 92nd on the point list in January. "I have a lot of work to do between now and then to be a part of the team as a player."
Woods added that he's looking forward to the matches regardless of whether he's playing or assisting Furyk, but he did enjoy this week's fitting process.
"I know that the players and the [vice] captains wear different outfits as part of the Ryder Cup and I would really like to screw that up," he smiled.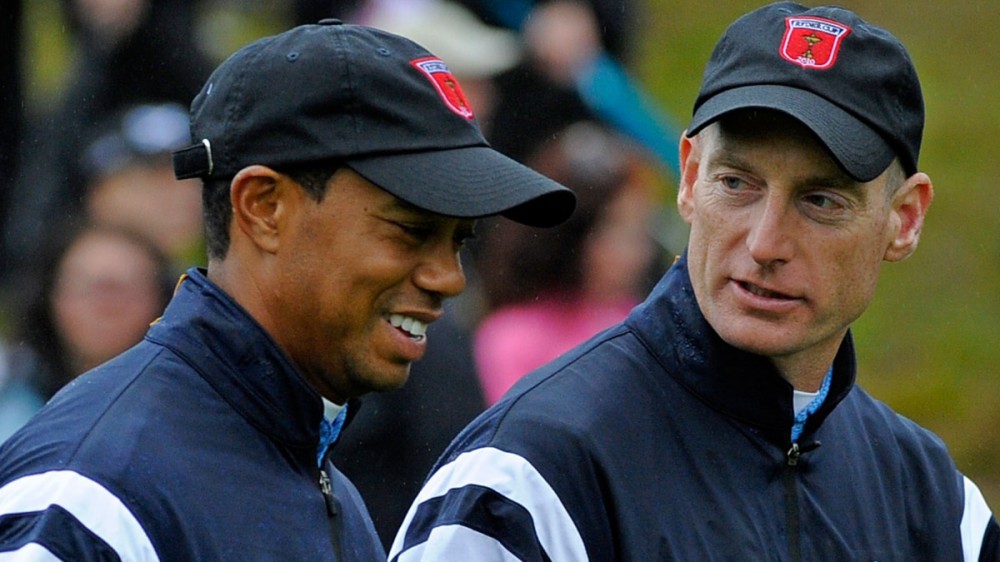 Source: Internet