SAINT-QUENTIN-EN-YVELINES, France – After a 10-year absence from one of golf's biggest events, Paul Casey is savoring his Ryder Cup return.
The Englishman played on three straight European squads between 2004-08, but he was famously left off Colin Montgomerie's 2010 squad despite being ranked inside the top 10 in the world. That sparked a domino effect that ultimately saw Casey rescind his European Tour membership to focus solely on the PGA Tour, making him ineligible for the matches in 2016.
But Casey was lured back into the fold, both by captain Thomas Bjorn and European Tour CEO Keith Pelley, and he reinstated his European Tour membership last year. That decision was validated when Bjorn added him as one of his four picks following a season in which Casey broke a lengthy U.S. victory drought at the Valspar Championship.
---
Ryder Cup: Articles, photos and videos
---
Much has changed about the Ryder Cup since Casey walked off in defeat at Valhalla, and he's keeping a running diary this week in part to make sure he relishes every moment of a comeback that was years in the making.
"Ryder Cups in the past have gone so quickly, and I just want to make sure I remember this," Casey said. "You know, at 41, I don't know how many opportunities I'm going to get to play another European-based Ryder Cup. I don't want this to be my last European-based Ryder Cup, but plain and simple, at 41, it's got a chance that it is. So I just want to make sure that I pay attention to it and enjoy it."
Casey went through a slump in form in the early part of the decade, and he admitted his game wasn't good enough to merit consideration for the 2012 squad at Medinah or 2014 at Gleneagles. But things were on the upswing by the time the Hazeltine matches rolled around, and now he's enjoying a return to an environment he thought at one point he might never see again.
"We hang out a lot on Tour, around the world when we're playing, but it's not the same," Casey said. "I miss putting on the clothes in the morning. I miss that first tee. I've missed a lot. But I think the most is missing the vibes, the team, how close you get with these guys. They always do become really good friends, and friendships always grow in this situation."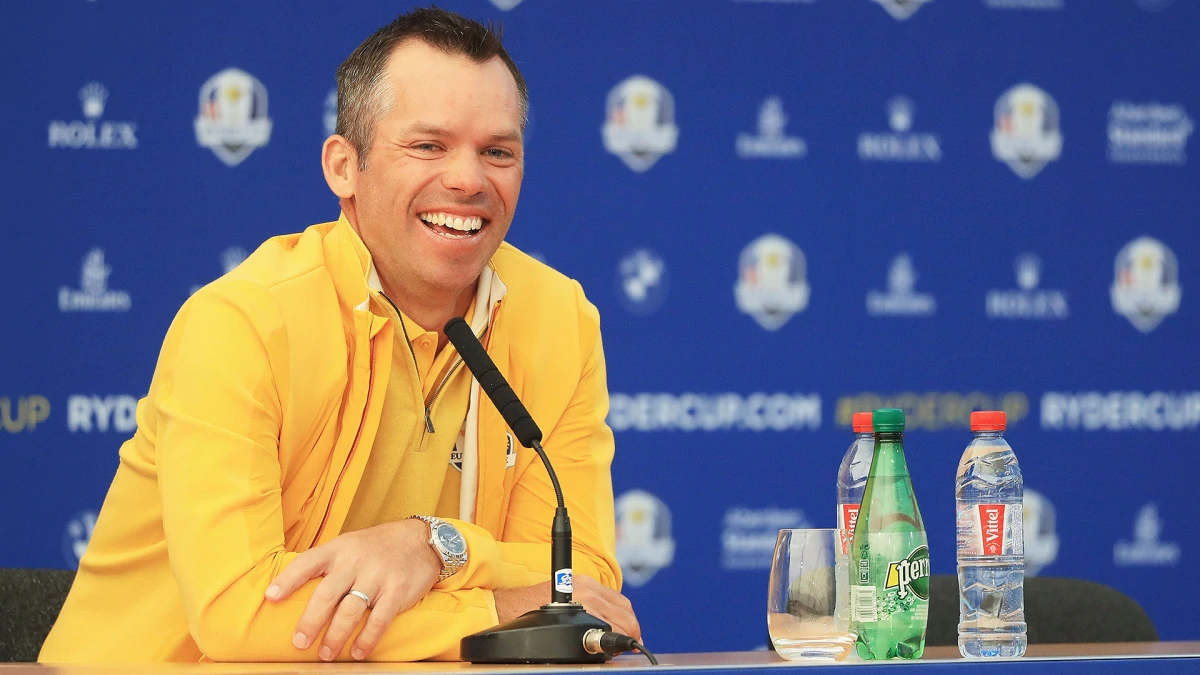 Source: Internet