This week's Sunshine Tour event will continue as scheduled despite at least six greens being vandalized.
Sunshine Tour player Michael Hollick posted to his Facebook page photos of greens at Wild Coast Sun Country Club in Port Edward, South Africa, showing severe damage.
He stated that disgruntled former employees were to blame.
"So the local community near the Wild Coast Sun weren't happy about something so what do they do…. they go onto the golf course and dig up the last 6 greens!! Boggles my mind what goes through the heads of some people….. apparently there were some staff fired for illegal striking this past week and this was their retaliation."
Here's a look at the photos posted by Hollick:
---
---
Disgusting! Taken this morning, and a @Sunshine_Tour event begins Wed at the Wild Coast. #Unjustified pic.twitter.com/AnfbvTp39U

— Dean Grove (@GroverGP) August 19, 2018
---
Vandals also left a message on a flag that stated: "This Is The Start."
The Sunshine Tour stated that the event, the Sun Wild Coast Sun Challenge, will still start on Wednesday, and that the tour has increased security measures. Here's a look at how the diligent grounds crew has repaired the putting surfaces:
Pretty phenomenal effort today by everyone involved!! @golfatsun @Natethegate @olliebekkergolf #WildCoastSun @Sunshine_Tour pic.twitter.com/7Vmc72GfKV

— michael hollick (@mikehollick) August 19, 2018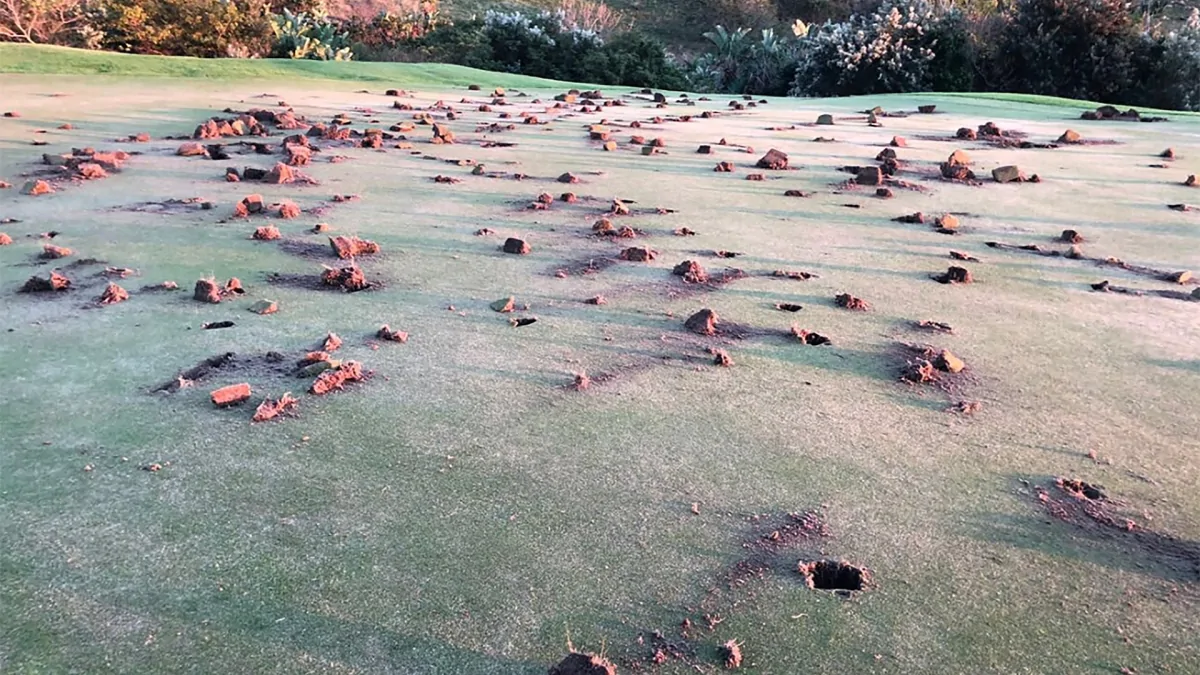 Source: Internet