INCHEON, South Korea – Watch out for the Brits.
The English team arrives for the UL International Crown highly motivated to show the world just how feisty and fearless they are in formats they grew up relishing.
They love match play and team golf and how different it is from individual stroke play.
"It's kind of nice to look in someone's eye and think that you're intimidating them in some way," Law said in Tuesday's news conference.
Law, 23, relishes the psychological component of match play. She was the first player from Great Britain/Ireland to go 5-0 in the Curtis Cup.
"I feel very at home in match play," Law said in an LPGA.com video post. "I love to get in the face of the opponent a little bit, and try to unease them a little. That's part of the game. You kind of have to play some mind games."
Yeah, the Brits could be fun to watch with Georgia Hall, Charley Hull and Jodi Ewart Shadoff joining Law on a team that won't go down without a fight.
There appears to be a little bit of Ian Poulter's spirit in this team.
"A lot of British players have that fight," said Law, who won the Annika Award as the NCAA's outstanding female player while at UCLA.
---
UL International Crown: Articles, photos and videos
---
Count Hall in that group.
"From a very young age, you get that fire in your belly," said Hall, who won the Ricoh Women's British Open two months ago and finished second at the Cambia Portland Classic last month. "When you play on a team, you get that fire in your belly."
Hall, Hull and Law are nearly all the same age. They grew up playing against each other in important European match-play events. Hall first met Hull when they were 13, playing in the English Women's Amateur. They also played in a bunch of team events. There were the European Team Championships, the World Amateur Championships, the Curtis Cup, the Junior Solheim and Junior Ryder Cup teams, the British Home International and the Spirit International. 
"I am quite confident," Hall said. "I think people underestimate us. We have a lot of very competitive players.
"Anything can happen in match play, and I think we have just as much of a chance as the South Koreans and the Americans."
At 30, Shadoff is older than her teammates, but she played a lot of match play growing up and showed her moxie going 3-1 in the last International Crown. She teamed with Holly Clyburn to give the American dynamic duo of Cristie Kerr and Lexi Thompson their only loss (8-1-2) in the last two Solheim Cups and the last two Crowns.
Shadoff would love to help the English women add to the big year her nation is enjoying in the game. On the women's side, there was Hall's Women's British Open victory. On the men's side, there was Justin Rose ascending to world No. 1 and Tommy Fleetwood and Poulter helping the Euros rout the Americans in last week's Ryder Cup.
"It's very inspiring," Shadoff said. "I think the strength of English golf is at a high right now, and it's going to be nice to see in 10 or 15 years' time how it inspires the younger generation."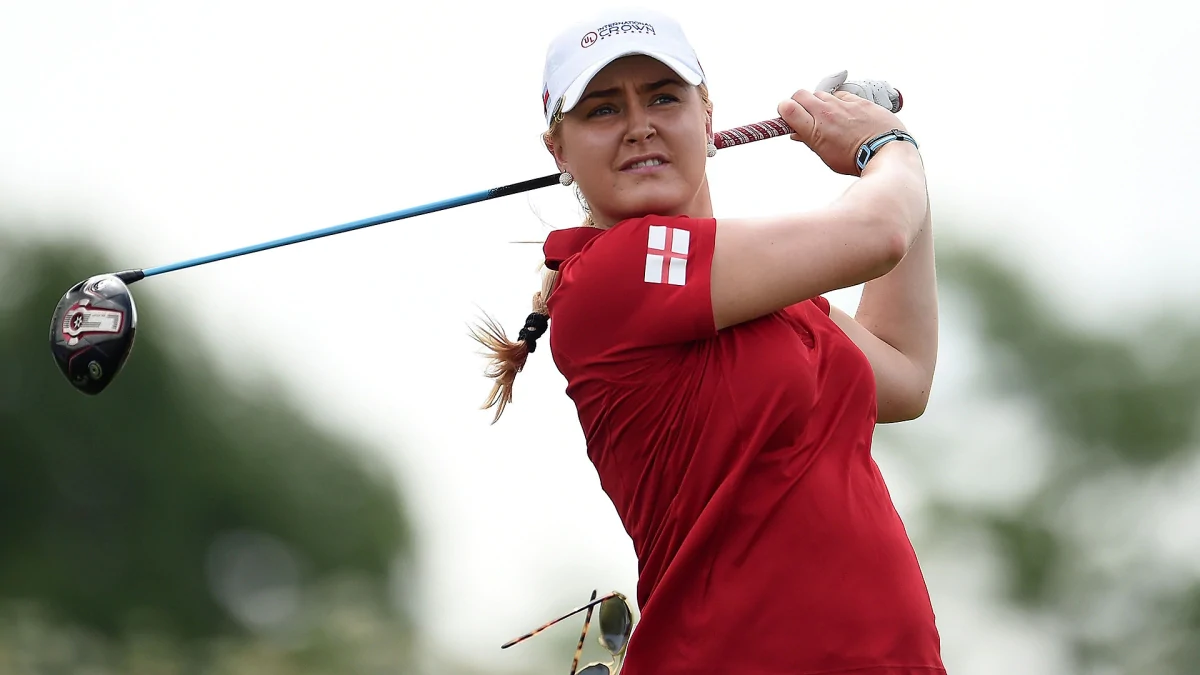 Source: Internet