PALM BEACH GARDENS, Fla. – Wally Uihlein challenged Jack Nicklaus' assault this week on the golf ball.
Uihlein, an industry force as president and CEO of Titleist and FootJoy parent company Acushnet for almost 20 years, retired at year's start but remains an adviser.
In an interview with ScoreGolf on Friday, Uihlein reacted to Nicklaus' assertions that the ball is responsible for contributing to a lot of the troubles the game faces today, from slow play and sagging participation to the soaring cost to play.
Uihlein also took the USGA and The R&A to task.
The ball became a topic when Nicklaus met with reporters Tuesday at the Honda Classic and was asked about slow play. Nicklaus said the ball was "the biggest culprit" of that.
"It appears from the press conference that Mr. Nicklaus was blaming slow play on technology and the golf ball in particular," Uihlein said. "I don't think anyone in the world believes that the golf ball has contributed to the game's pace of play issues."
Nicklaus told reporters that USGA executive director Mike Davis pledged over dinner with him to address the distance the golf ball is flying and the problems Nicklaus believes the distance explosion is creating in the game.
"Mike Davis has not told us that he is close, and he has not asked us for help if and when he gets there," Uihlein said.
ScoreGolf pointed out that the Vancouver Protocol of 2011 was created after a closed-door meeting among the USGA, The R&A and equipment manufacturers, with the intent to make any proposed changes to equipment rules or testing procedures more transparent and to allow participation in the process.
"There are no golf courses being closed due to the advent of evolving technology," Uihlein said. "There is no talk from the PGA Tour and its players about technology making their commercial product less attractive. Quite the opposite, the PGA Tour revenues are at record levels. The PGA of America is not asking for a roll back of technology. The game's everyday player is not advocating a roll back of technology."
ScoreGolf said Uihlein questioned why the USGA and The R&A choose courses that "supposedly" can no longer challenge the game's best players as preferred venues for the U.S. Open, The Open and other high-profile events.
"It seems to me at some point in time that the media should be asking about the conflict of interest between the ruling bodies while at the same time conducting major championships on venues that maybe both the athletes and the technology have outgrown," he said. "Because it is the potential obsolescence of some of these championship venues which is really at the core of this discussion."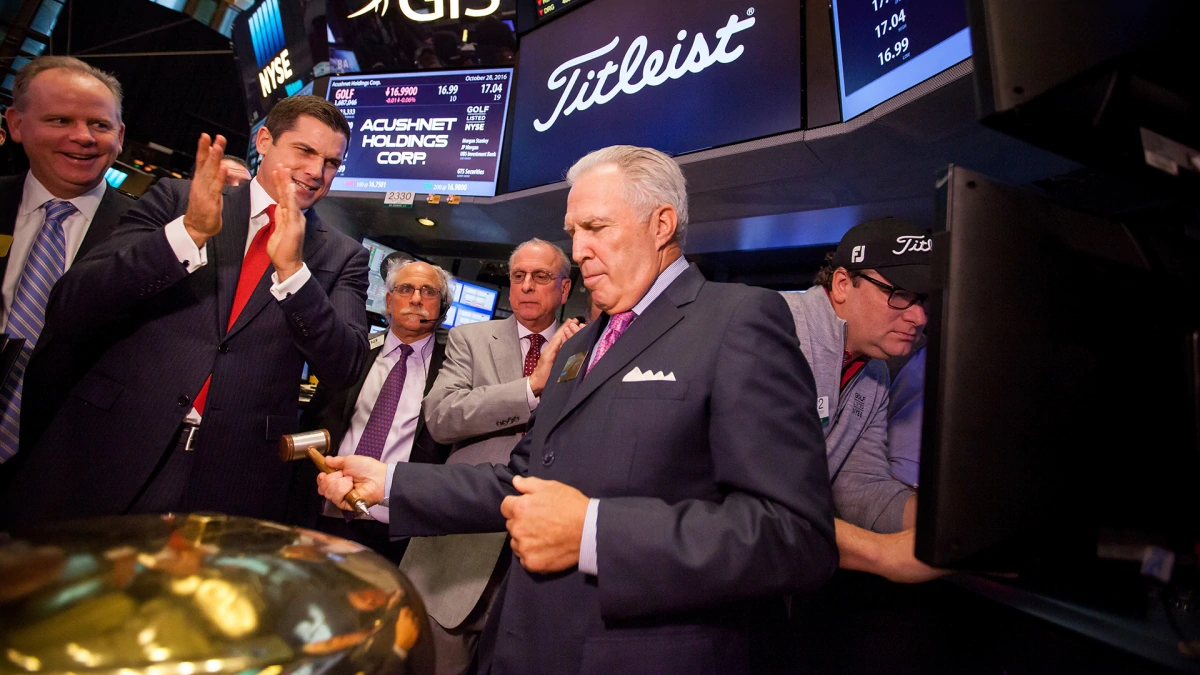 Source: Internet