LOS ANGELES – Doc Redman and Doug Ghim squared off Sunday at Riviera, but they'll return to LA in a few weeks as teammates.
Both U.S. Amateur finalists were named as part of the 10-man U.S. Walker Cup team that will take on Great Britain and Ireland Sept. 9-10 at Los Angeles Country Club.
In the championship match, Redman defeated Ghim in 37 holes.
Also named to the Walker Cup team: NCAA champion Braden Thornberry, Hogan Award winner Maverick McNealy, Western Amateur champion Norman Xiong and Cal star Collin Morikawa. Cameron Champ, the long-hitting senior at Texas A&M, and Scottie Scheffler and Will Zalatoris, a pair of USGA champions, also will represent Team USA.
---
U.S. Amateur: Articles, photos and videos
---
Stewart Hagestad, 26, is the lone mid-amateur representative. The USGA announced earlier this year that it was scaling back its mid-amateur requirement from two players to one, but U.S. captain Spider Miller had previously suggested that two mid-amateurs would be on this year's team – if they played well enough to deserve a spot.
Among those left out were Sam Burns, who earned the Nicklaus Award as the top player in college golf and recently tied for sixth in a PGA Tour event; mid-am Scott Harvey, who was part of the 2015 Walker Cup team; and Illinois senior Dylan Meyer, ranked No. 4 in the world.
The USGA's International Team Selection committee does not make its points list public, and no USGA official was made available for comment Sunday to discuss how the roster was constructed.
The U.S. leads the overall series, 35-9-1, but the Americans suffered their worst-ever defeat two years ago at Royal Lytham.
McNealy is the lone returning member of the 2015 squad.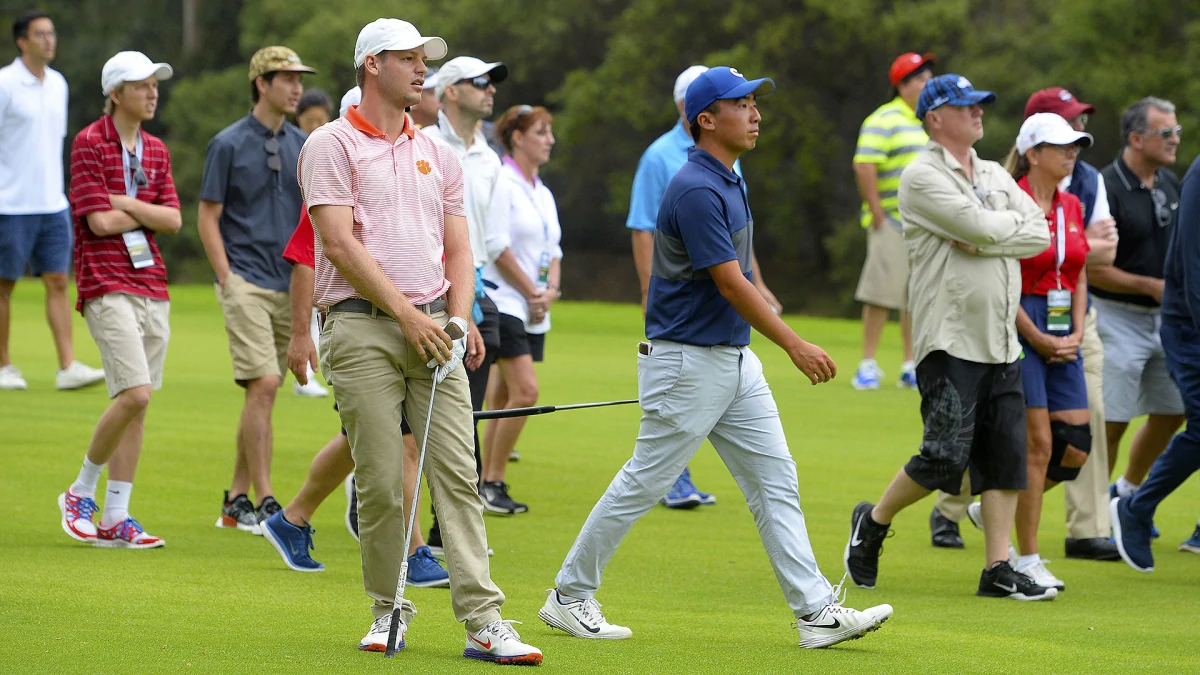 Source: Internet