The United States won three of four afternoon foursomes matches on Saturday to pull within a point of Great Britain & Ireland, 8½ to 7½, in the 28th PGA Cup.
The international competition for PGA club professionals now comes down to 10 Sunday singles matches at Foxhills Club & Resort's Longcross Course in Ottershaw, Surrey, England. The United States needs six points to reclaim the Llandudno International Trophy, while defending champion Great Britain & Ireland needs 4½.
The Americans recovered after earning just a half-point on Friday afternoon and only one point in Saturday morning's fourballs. PGA of America president and U.S. captain Paul Levy and his assistant captains decided to adjust some of their pairings, and the strategy worked.
Jamie Broce of Indianapolis and Paul Claxton of Claxton, Ga., took a 1-up decision over Matthew Cort and Garry Houston. Claxton was making his PGA Cup debut and had sat on the sidelines since Friday morning, missing two previous sessions. "I was like a caged animal, ready to get out," he said
The Americans' other afternoon winning combinations included Rod Perry of Port Orange, Fla., and Josh Speight of Locust Hill, Va. They beat England's Phillip Archer and Scotland's Christopher Currie, 3 and 2.
Uresti, the reigning PGA Professional Champion from Austin, Texas, was paired with two-time PGA Professional champion Matt Dobyns of Glen Head, N.Y. The University of Texas alumni duo beat Ireland's David Higgins and Damien McGrane, 4 and 2.
The United States is 17-6-4 overall since the PGA Cup began in 1973.
Keep up to date with all the scores here.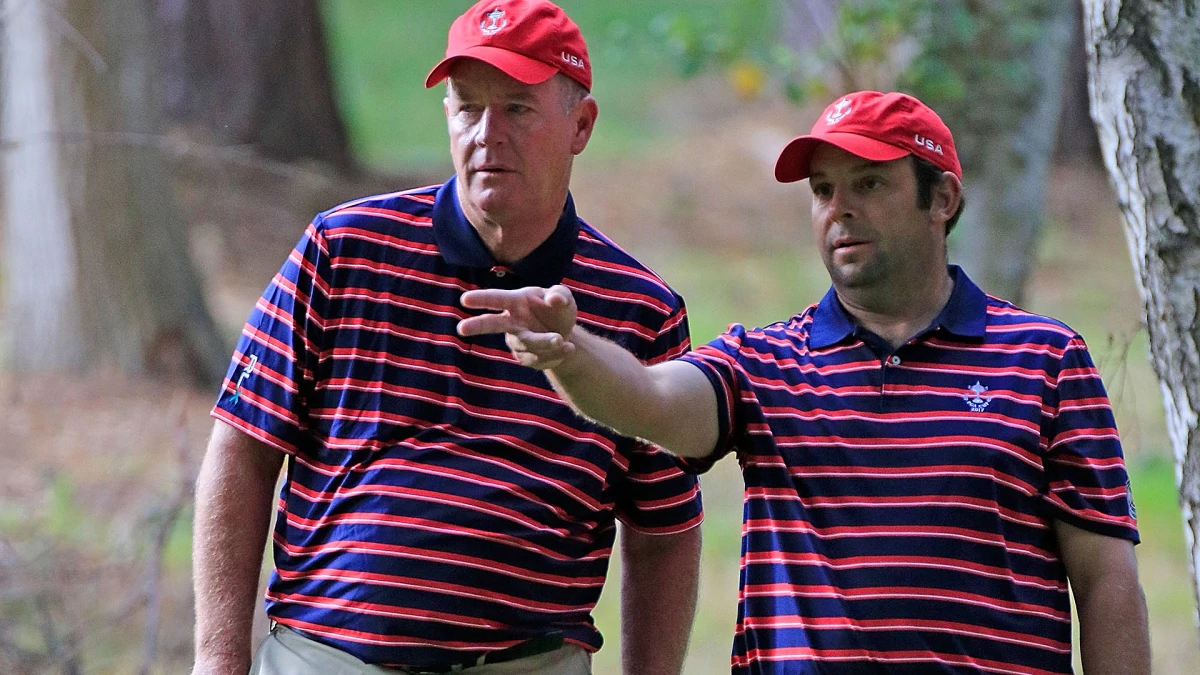 Source: Internet