At the 1993 U.S. Open at Baltusrol a little known South African named Ernie Els struggled to opening rounds of 71-73 and advanced to the weekend only because of the U.S. Golf Association's 10-shot rule, which stipulates that anyone within 10 of the lead makes the cut.
Els rebounded to shoot 68-67 on the weekend to tie for seventh and earn an exemption into the 1994 Open, which history will show the Big Easy won to kick-start what would become a Hall of Fame career.
This is notable because the USGA no longer incorporates the 10-shot rule. Since 2012, the U.S. Open has gone with the standard top 60 and ties cutoff for weekend play.
---
U.S. Open: Scores | Live blog | Full coverage
---
The rule was changed, however reluctantly, during a 2011 meeting of the executive committee prior to the U.S. Open at Congressional to combat increasingly large weekend fields and the USGA's reluctance for a two-tee start on Saturday and Sunday.
"There are pros and cons to the 10-shot rule," Davis said in 2012. "Ultimately we did it because we felt that all things being equal, that the process outweighed the cons because we just felt like we could get ourselves in a bind at some point with a very large cut, which would mean the final two rounds, Saturday and Sunday, we'd have to go in groups of three or we'd have to go 1 and 10 tees, and we just didn't want to do that for the U.S. Open."
At the 1996 U.S. Open, 108 players made the cut at Oakland Hills and in 2010 at Pebble Beach there were 83 players around for the weekend. Sixty-eight players made the cut last year at Erin Hills.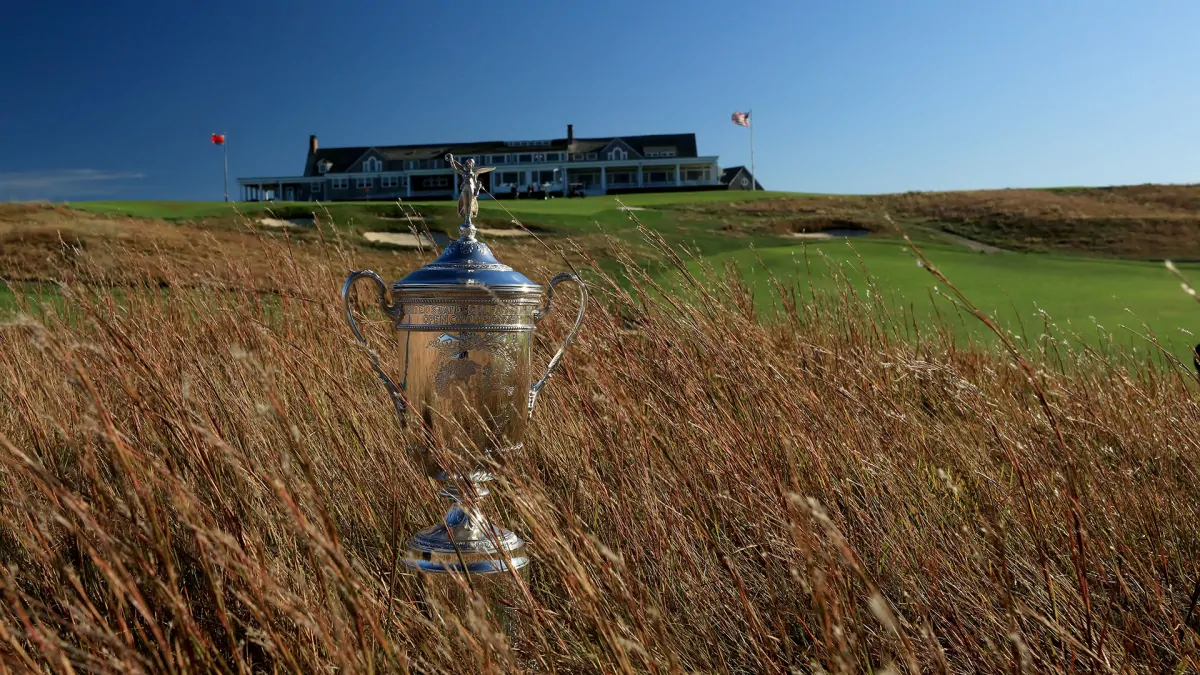 Source: Internet