The U.S. defeated Europe, 12 ½ to 11 ½, in the Junior Ryder Cup at Golf Disneyland at Disneyland Paris.
Rachel Heck, 16, of Memphis, Tenn., clinched the winning half-point on the 18th hole with a 12-foot birdie putt that halved her match with Annabell Fuller, 16, of England.
"It was the most incredible experience of my life," said Heck, a Stanford commit who last week made the cut in her second LPGA major, the Evian Masters.
Michael Thorbjornsen, 16, of Wellesley, Mass., the 2018 U.S. Junior Amateur champion, drove the green on the 315-yard 18th hole, the ball stopping within 5 feet of the pin. His eagle putt completed 2-up win over 15-year-old Spaniard David Puig and ensured that the U.S. would retain the Junior Ryder Cup, as the defending champion needs only a tie (12 points) to maintain possession of the trophy.
Singles results
Match 1 – Lucy Li (USA) def. Amanda Linner (EUR), 4 and 3
Match 2 — Rasmus Hojgaard (EUR) def. William Moll (USA), 1 up
Match 3 —  Ingrid Lindblad (EUR) halved Rose Zhang (USA)
Match 4 – Nicolai Hojgaard (USA) def. Canon Claycomb (USA), 4 and 2
Match 5 — Yealimi Noh (USA) def. Emma Spitz (EUR), 3 and 2
Match 6 —  Ricky Castillo (USA) def. Eduard Rousaud Sabate (EUR), 3 and 1
Match 7 – Emilie Alba-Paltrinieri (EUR) def. Erica Shepherd (USA), 2 up
Match 8 — Michael Thorbjornsen (USA) def. David Puig (EUR), 2 up
Match 9 – Alessia Nobilio (EUR) def. Alexa Pano (USA), 2 and 1
Match 10 —  Robin Tiger Williams (EUR) def. Cole Ponich (USA), 2 and 1
Match 11 – Annabell Fuller (EUR) halved Rachel Heck (USA)
Match 12 — Conor Gough (EUR) def. Akshay Bhatia (USA), 1 up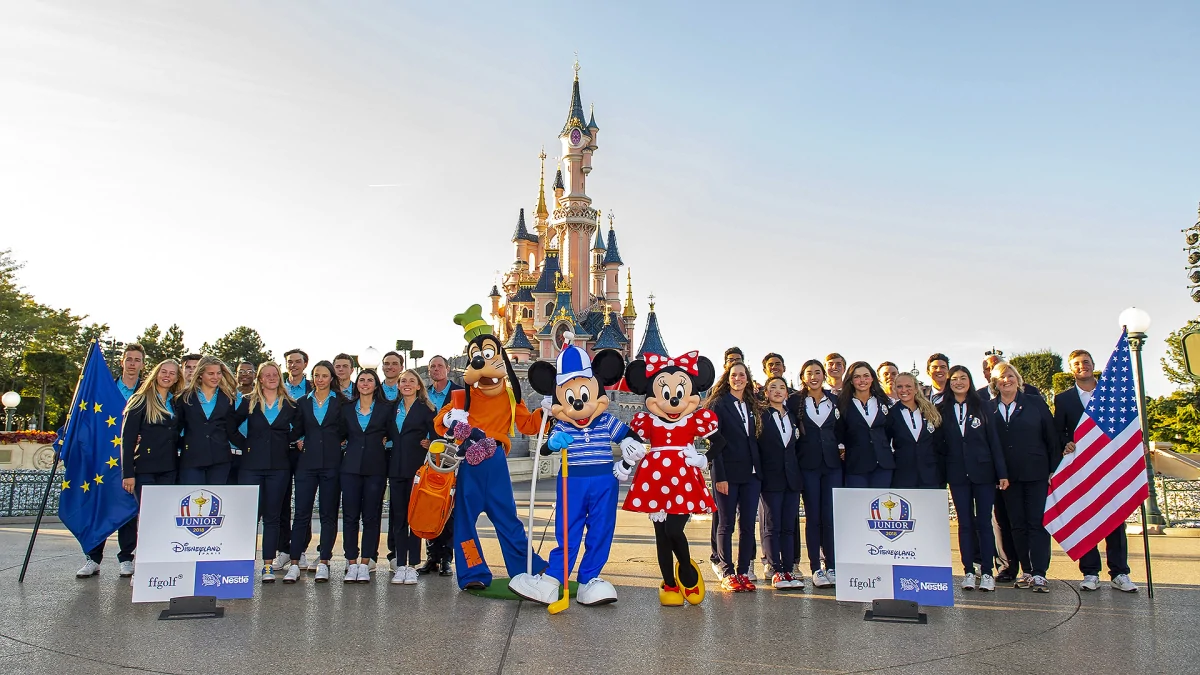 Source: Internet