JERSEY CITY, N.J. – The final putt hadn't dropped at the Presidents Cup and the second-guessing had already begun.
Although this wasn't the most lopsided loss in Presidents Cup history, the U.S. team's 19-11 rout of the International side ignited a familiar conversation and concerns over how to make this event more competitive.
Two years ago, then-captain Nick Price lobbied the PGA Tour, which runs the Presidents Cup, to reduce the number of available points from 34 to 28, arguing that it would give his team a better chance against the deeper American side. The two sides negotiated a compromise and reduced the number of points to 30.
The International team's one-point loss in 2015 seemed to support the change, but after Sunday's drumming at Liberty National, Price said officials may have to revisit the issue.
---
Presidents Cup: Articles, video and photos
---
"I think we can go back to the drawing board with the Tour. Obviously playing for less points, I still say would benefit us," Price said. "We're playing a very deep American side."
Ernie Els, one of Price's assistant captain's and the player many think will captain the next International team, concurred with Price; but U.S. captain Steve Stricker had a different take.
"We voiced our opinion when they wanted to reduce the number of points in South Korea, and if I'm not mistaken, we all voted against that, of all the people that were asked. And the points system was still changed," Stricker said. "Ultimately, it doesn't seem like it would be up to us."
The 2019 Presidents Cup will be played at Royal Melbourne in Australia.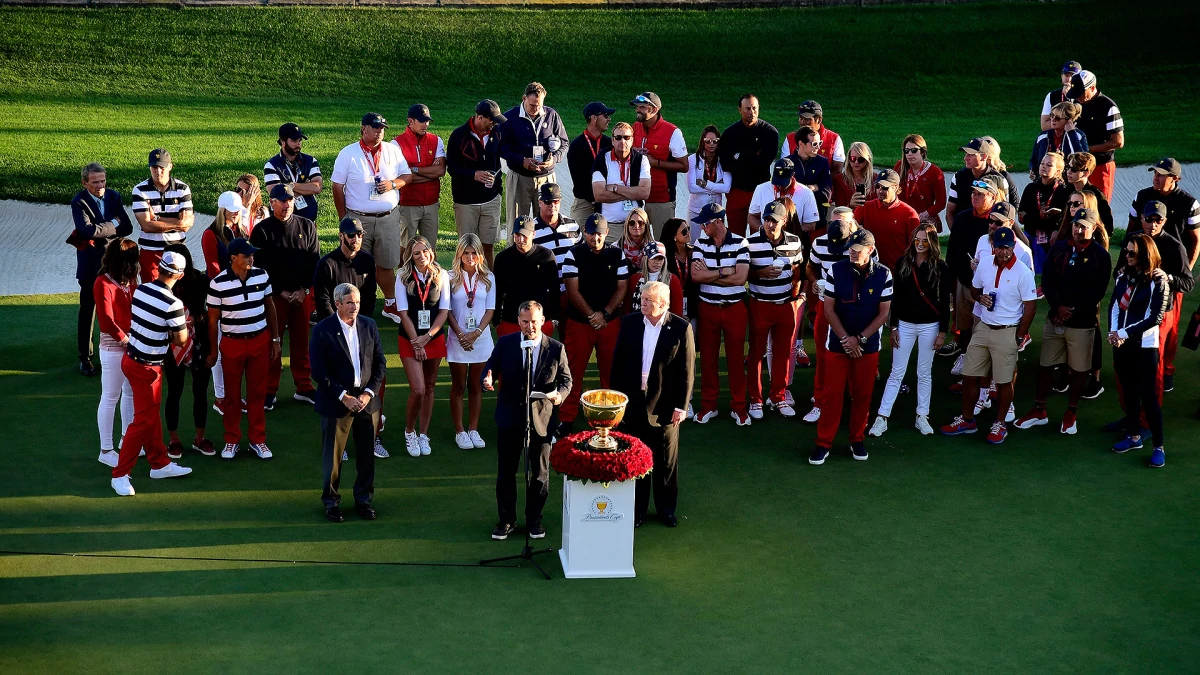 Source: Internet