AKRON, Ohio – Tiger Woods' first trip back to Firestone Country Club since 2014 felt a lot like all of those previous stops … only better. Unpacking a solid opening round:
• Tiger's first-round 66 was his best opening round this season and just the third time this year he's started his week under par. To give you an idea how encouraging that is, he ranks 166th in first-round scoring average (71.58).
• ESPN reported Thursday morning that the much-talked-about match between Tiger and Phil Mickelson will be played at Shadow Creek Golf Course in Las Vegas on either Nov. 23 or 24. Asked after his round about the match Tiger remained coy. "I have nothing further to add to it, we haven't signed anything, nothing's confirmed. As soon as it is, then we'll let you guys know," he said.
• Despite his opening 66, Tiger hit just a single fairway on his closing loop and missed four consecutive greens around the turn. "I just kept either hitting a pull or hitting a cut. I just couldn't quite get a feel for it," he said. "Even with my irons I wasn't very sharp on the back nine. But I was just kind of hanging in there with it."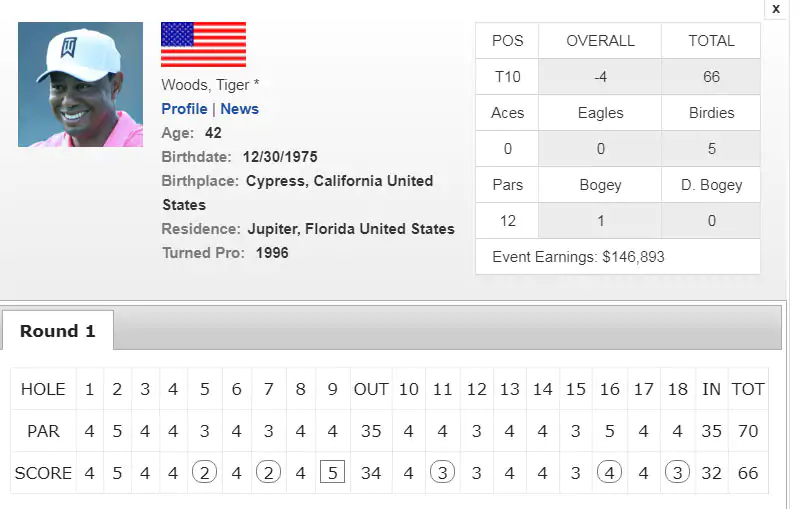 • An eight-time winner at Firestone, Tiger made it a primary goal this season to qualify for the season's final World Golf Championship. Part of that motivation was wanting to play the final Bridgestone on the South Course with the tournament set to move to Memphis next year. "[The fans] love this event. They've also supported this event and they're sad, too, that it's not going to be here anymore," he said. "I told them jokingly, just give me eight more years [when he turns 50] and I'll be here riding that cart down the fairway with these guys [at the PGA Tour Champions event that is taking the Bridgestone's place]."
• This is Tiger's 16th start at the Bridgestone, which makes his assessment of Thursday's scoring conditions notable. "I haven't played in a few years, so it's been a while since I've seen it where it's been as soft as it is, but also the ball going as far as it is," he said.
• Tiger's improved putting continues to be impressive and although he officially made just 23 feet of putts on Day 1 the highlight of his round was a 50-footer for birdie from off the green at the 18th hole (his ninth hole of the day).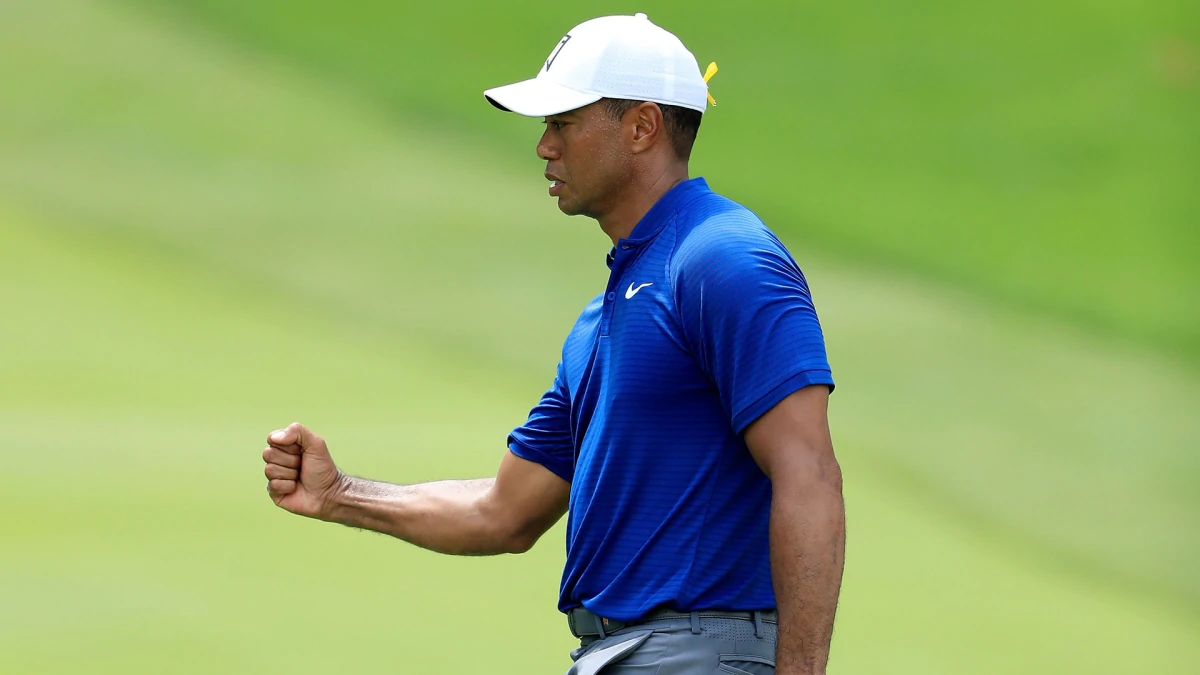 Source: Internet