PALM BEACH GARDENS, Fla. – Here are some observations after watching Tiger Woods' even-par 70 in the first round of the Honda Classic:
• Whew, that was tough. Like, by far the most difficult conditions Woods has faced this year. The wind blew about 20 mph all day, from different directions, and that affected every part of the game, especially putting.
• And though the stats aren't necessarily pretty – half the fairways hit, just 10 greens – this was BY FAR his best ball-striking round of the new year. He even said so himself. When he walked off the course, he was just four off the lead.
---
Full-field scores from the Honda Classic
Honda Classic: Articles, photos and videos
---
• Woods had only one bad hole Thursday. It came on the par-5 third hole, his 12th of the day. He blew his driver into the right bunker. He had to lay way back, to clear the lip of the bunker. And then he tugged his third shot just barely in the greenside trap. And then his bunker shot didn't get onto the green. Then he chipped on and missed a 4-footer. A truly ugly double bogey.
• The driver is still a concern – he found the fairway only once in five attempts. But only one of those misses was way off-line. That came on the 12th, when he double-crossed one way left.
• Though the driver is uncooperative, he has showed a lot of improvement with his 3-wood. The four times he used it, he controlled the ball flight beautifully and hit it 300-plus. His 2-iron is making a comeback, too, in a big way.
---

---
• After this round, he should have a little wiggle room Friday to make the cut, barring a blowup round. It's playing tough, and the 36-hole cut should be over par. Tiger needs four rounds of competitive reps. If he plays like this Friday, he'll get them.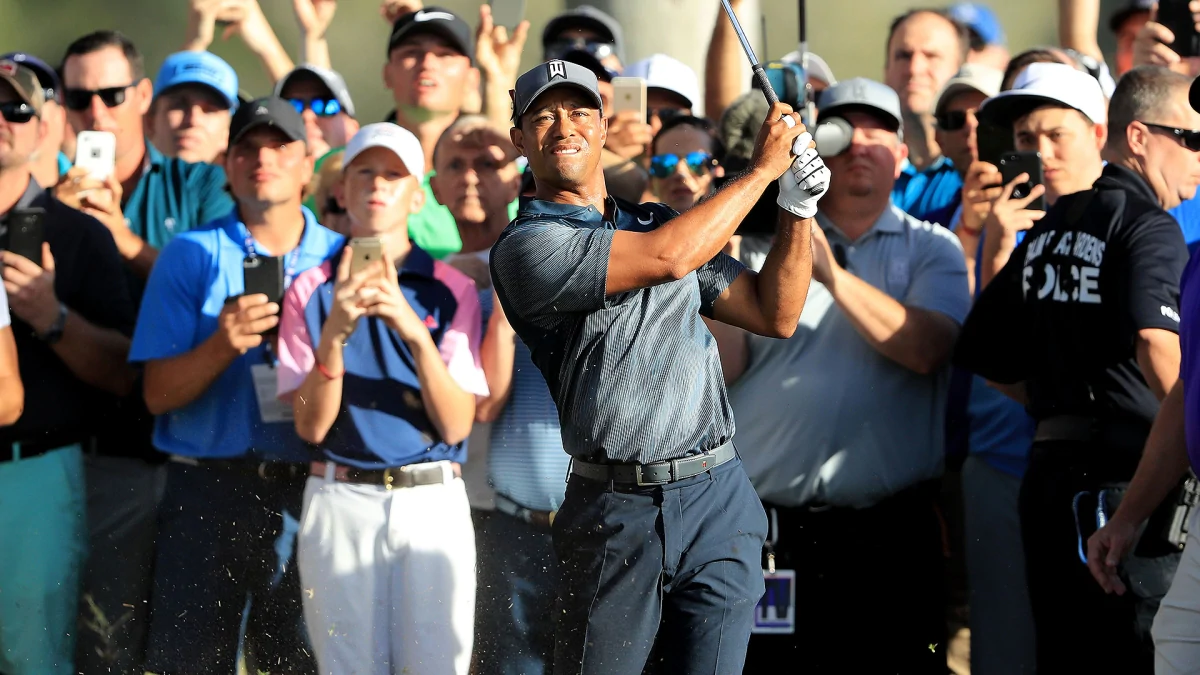 Source: Internet